You will remember that Lindsey moved out in January. For a variety of reasons I waited a bit to start on her room... mostly because we needed a place to dump a mess while we did another room in the house, and now that room is done and the stuff is back in it... that is Randy's room so it doesn't get to be in the blog lol.
My plan has been, for a long time, to make Lindsey's room "MY" room. A place that would stay clean, and a place to sleep with no snoring...
Well thanks to the breathing machine I can now sleep with my husband so I don't need my own room. But I am still gonna put it together, it can be a guest room or whatever...
As of tonight it has been totally stripped, repainted and new tile on the floor...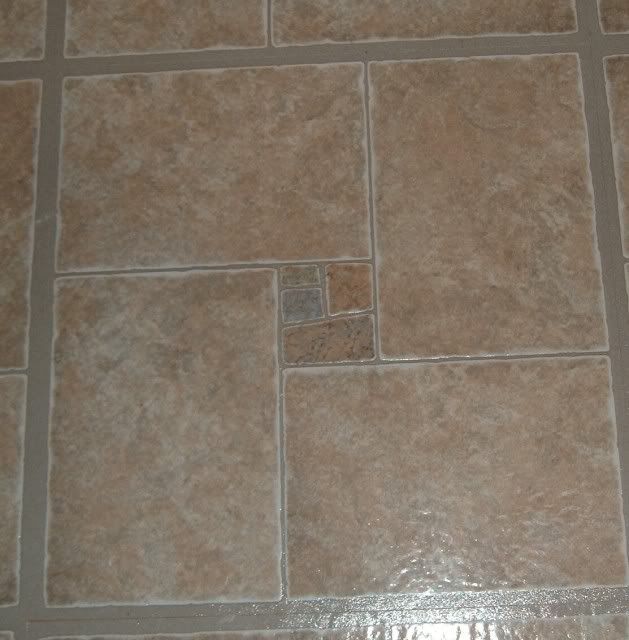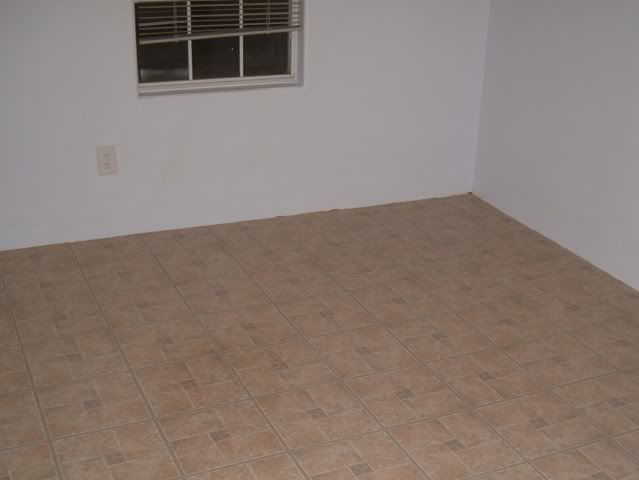 The walls are a really light shade of blue, something with Heaven in the name but I forget lol. But sometimes they look more purple, depending on the light...
Now, for furniture :)