Look what I spotted! Almost there...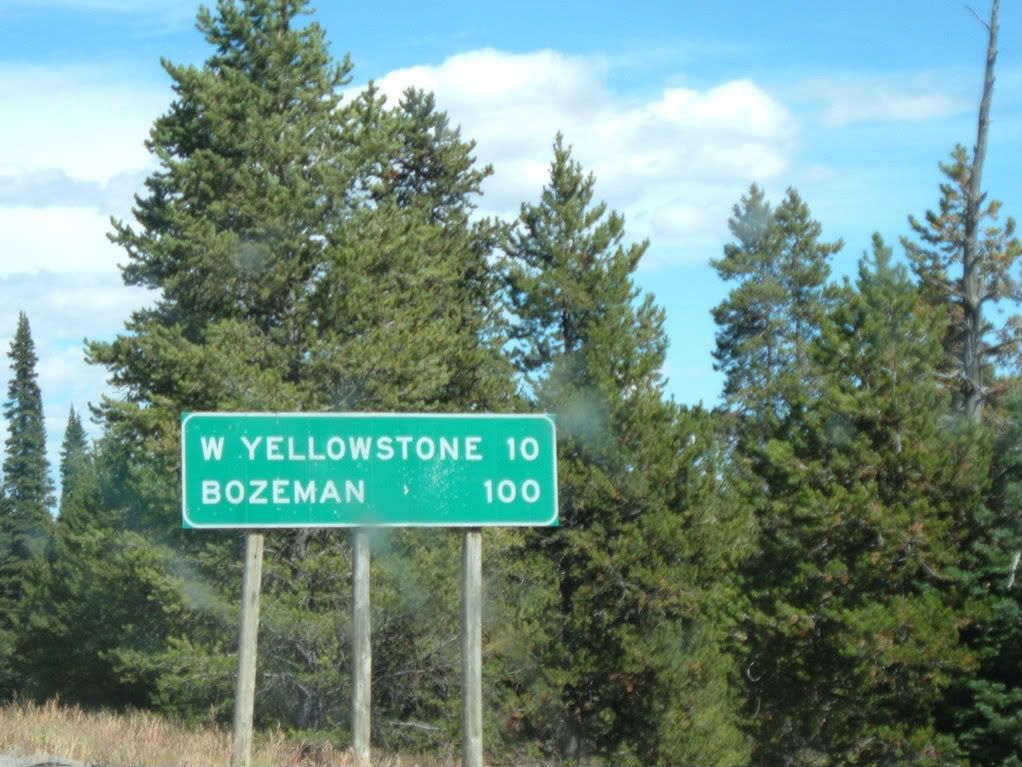 By the time we arrived at West Yellowstone, it was too late to go into the actual park, so our first stop was the Grizzly and Wolf Discovery Center...
Out front we found some cool artwork...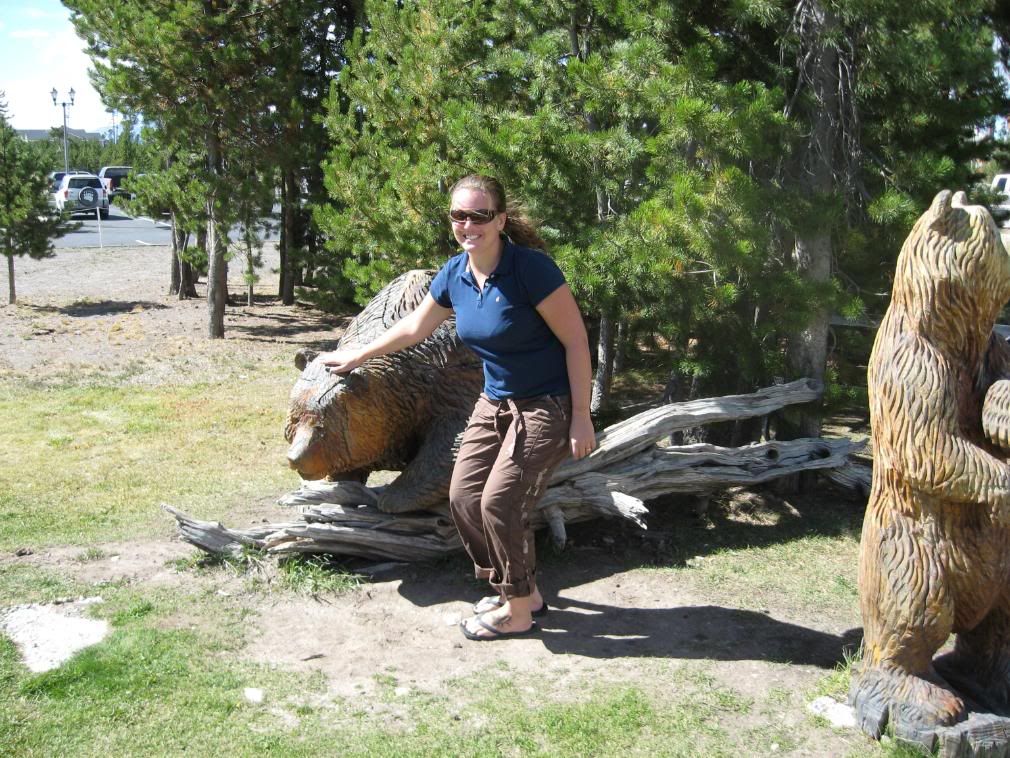 Andria scaring the poor bear...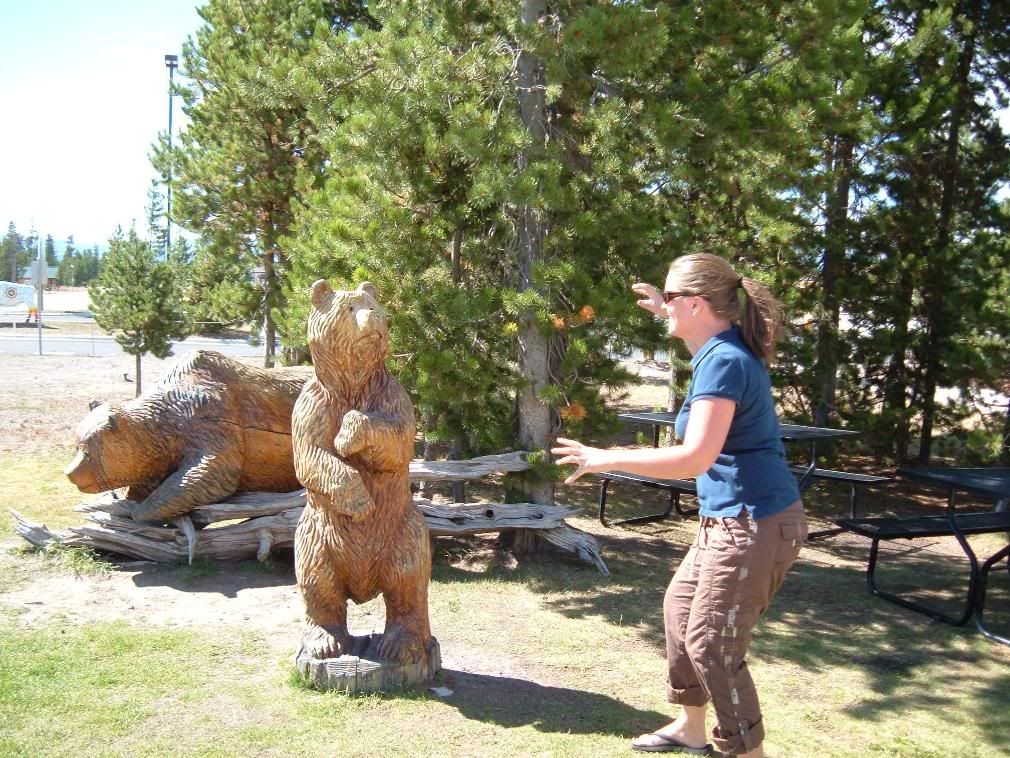 Telling secrets!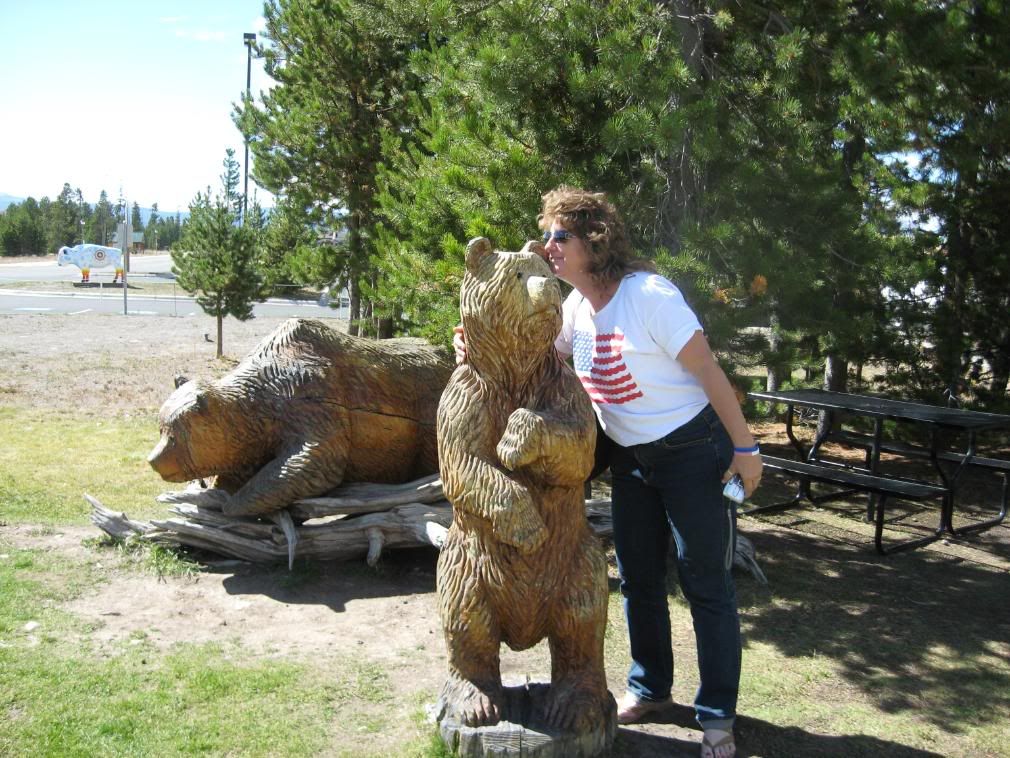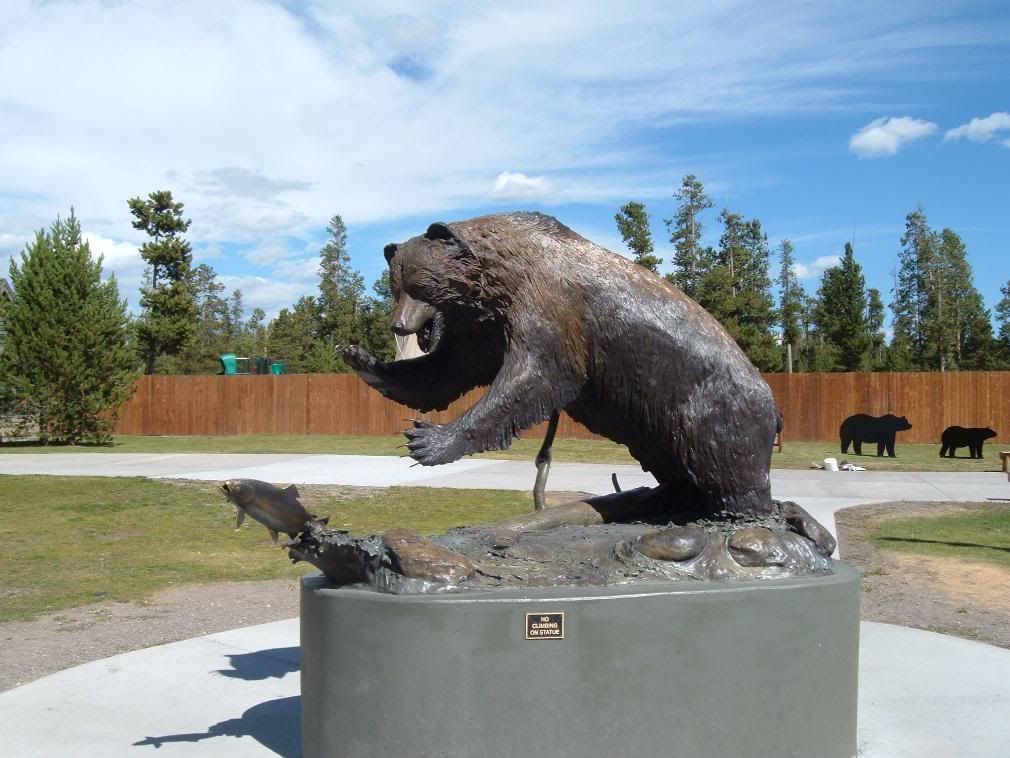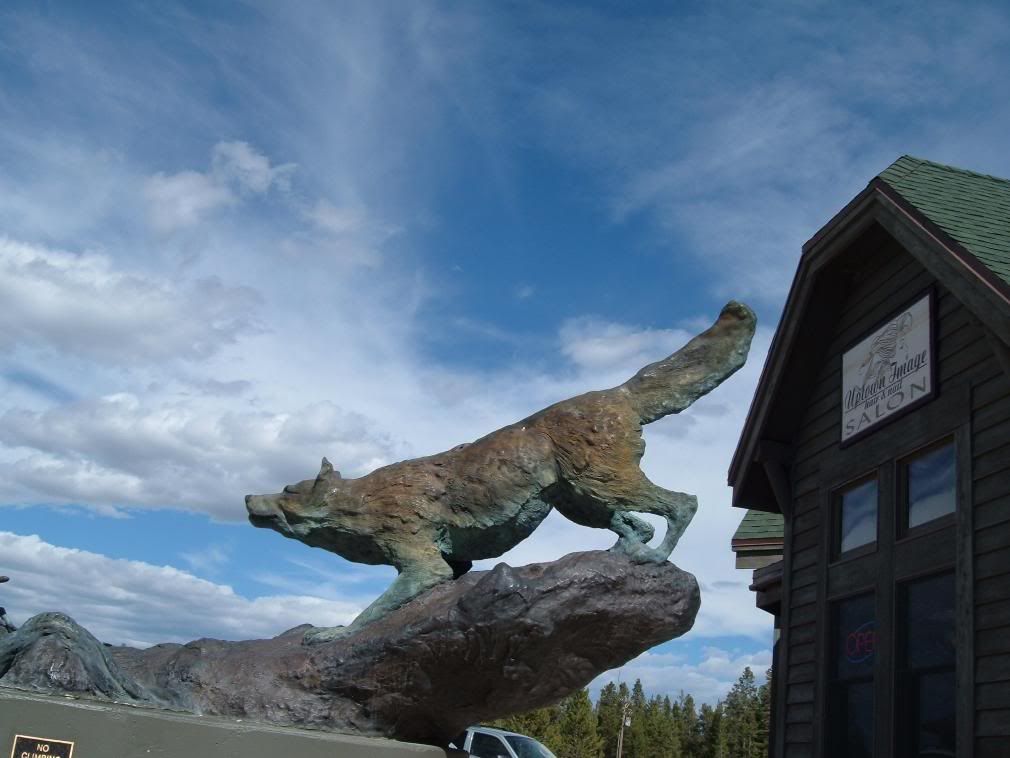 Info on the difference between the Grizzly and the black bear...
And I found this display particularly funny in light of that warning I posted just before my trip...