My niece Stephanie is working a summer program for kids and they had a "rodeo night" finale on Friday night. Pictures mostly speak louder than words so thanks to my helper Leslie and here you go:
Lots of folks wanted to help feed Cupcake!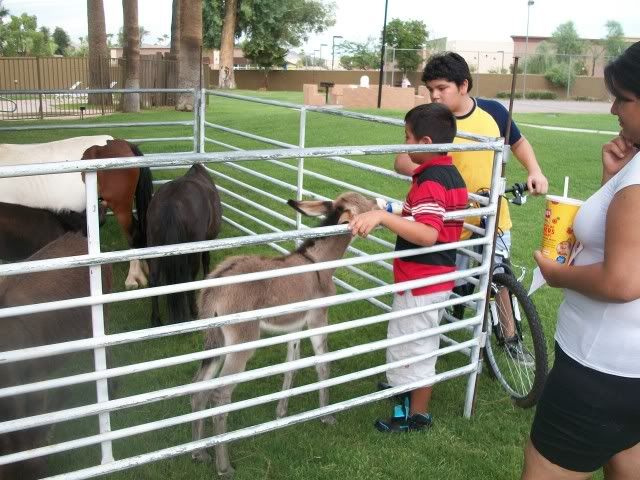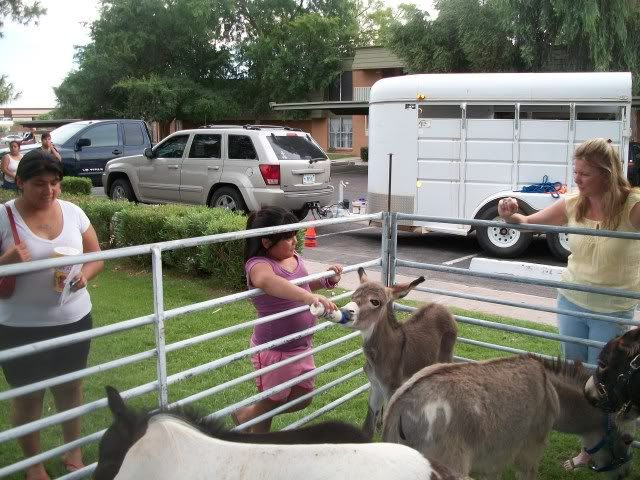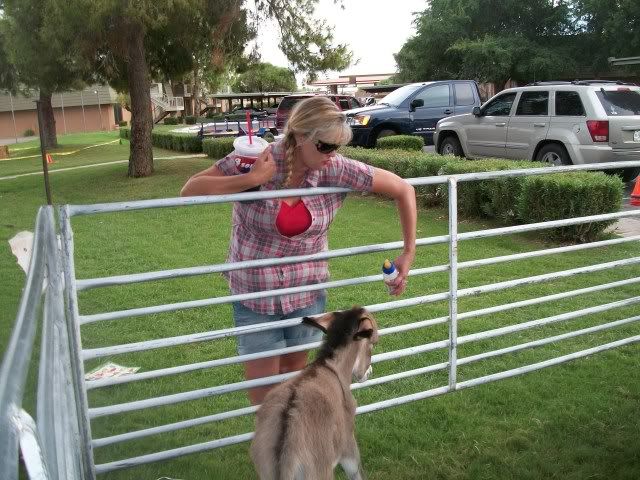 This young man spent the whole evening with us, ignoring the other activities. When asked he said he wants to work at the zoo when he grows up!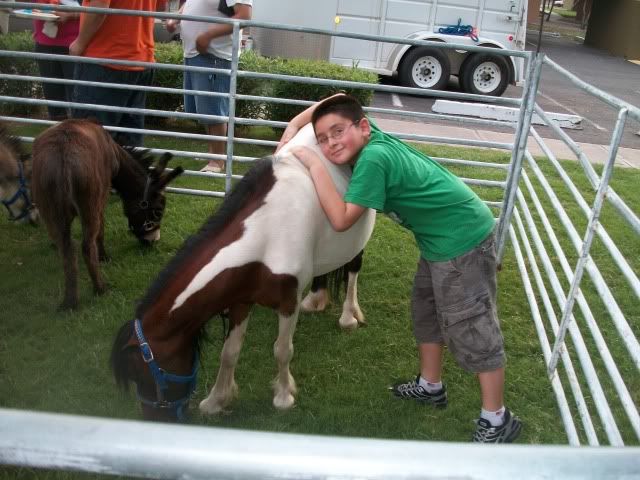 This lucky baby has a GOOD mama who feeds him :)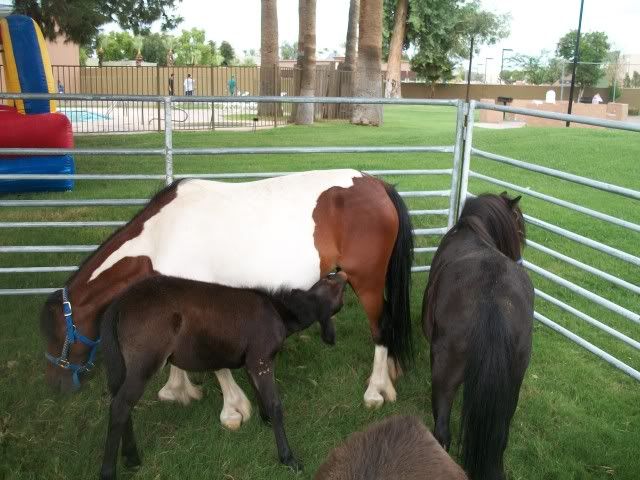 The horses got some carrots too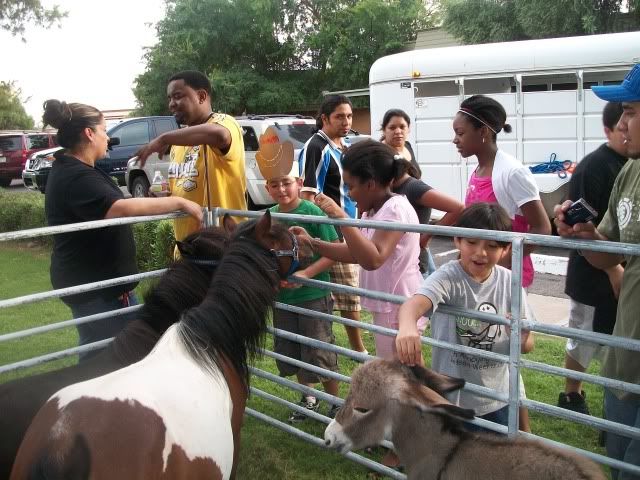 Peter Pan was so excited to "meet" grass!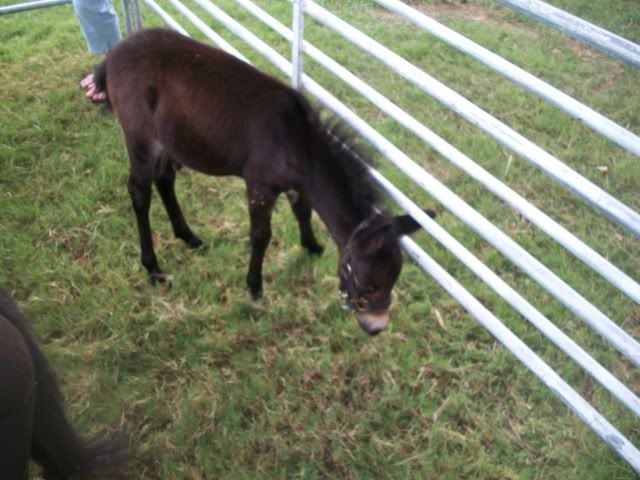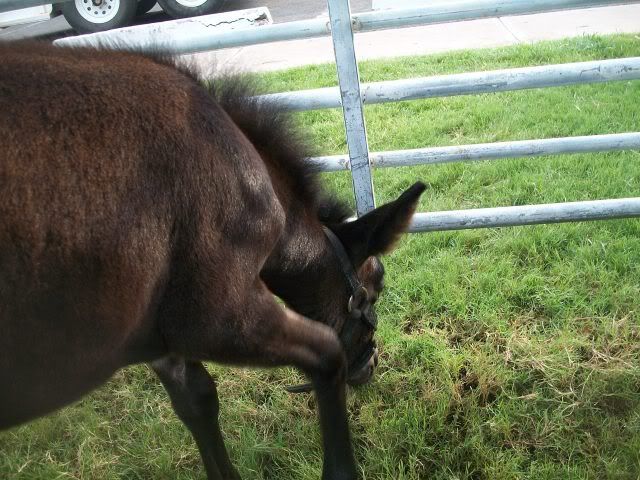 All 3 baby donkeys were a big hit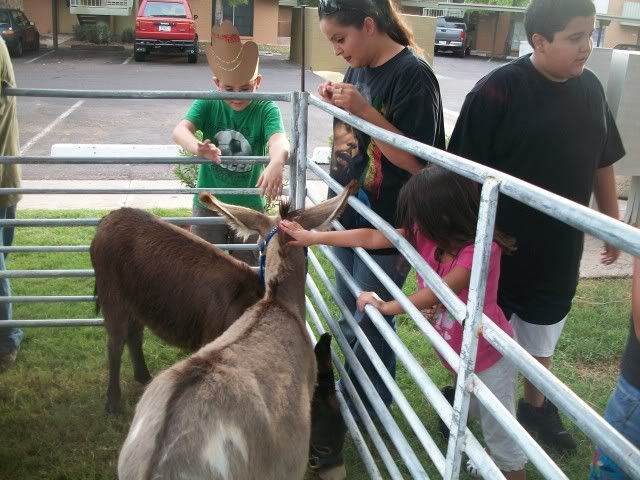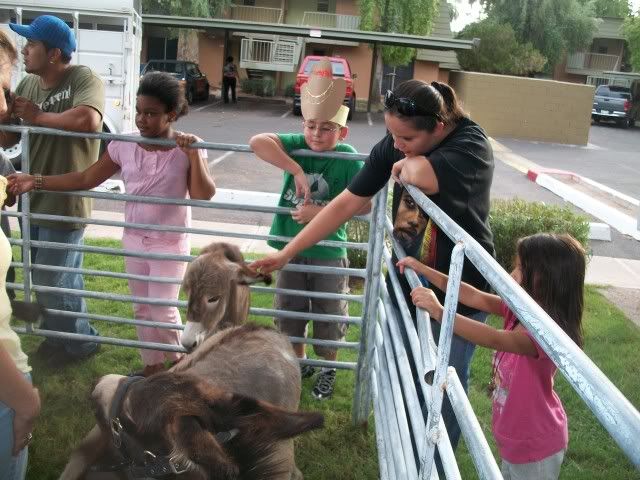 And Leslie took a couple of pictures of me with Cupcake since I didn't have any yet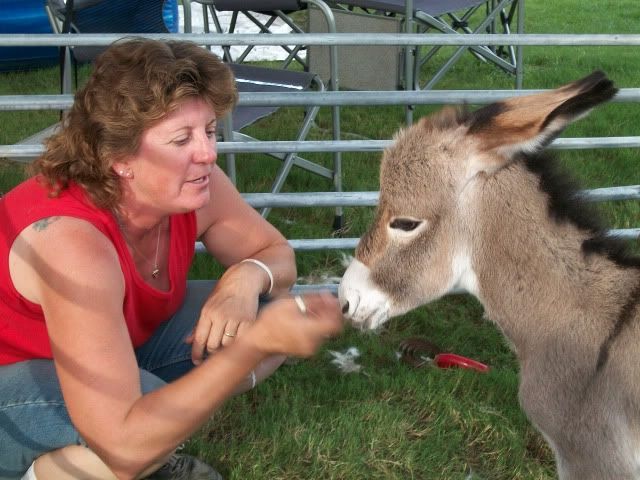 Peter Pan wanted to know what Leslie was doing!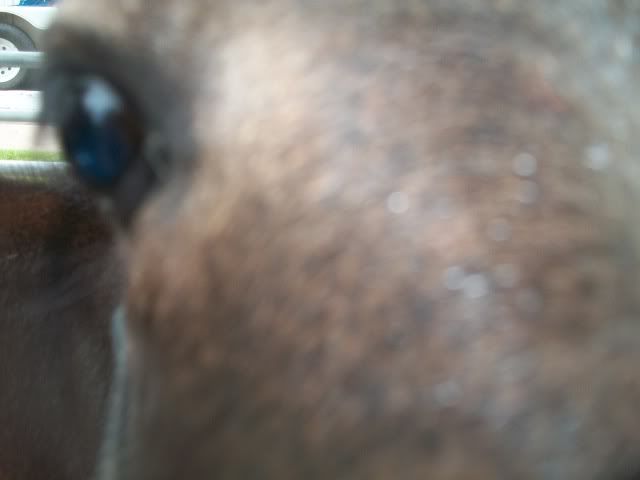 We had a fun night!