BBBRRRRR was it ever cold last night... even with the heater on hi (vs. lo from last night) and as tired as I was, it was almost too cold to sleep... if it weren't for my 2 lil heaters (Sherman and Rocket) I'd have never made it through the night!

Today was Katie's day... and by a quirk of fate, not one person we knew was doing the 25-miler today! They were either taking a break or doing the 50-miler... so we were on our own! Since Katie needs a butt to follow for inspiration, I made sure I was up early and ready at the start to go out right off with the group... started out with a couple of gals on Arabs who seemed real nice, but early on there was a steep hill that Rusty, the ride manager, had suggested we might want to get off and walk down, and with my knees, I fell behind. Got to the bottom to find they had already mounted and moved on... but there were a few people right behind me so headed back out with them.
My companions for most of the day - Linda from Colorado, her sister Carol and husband Bob from California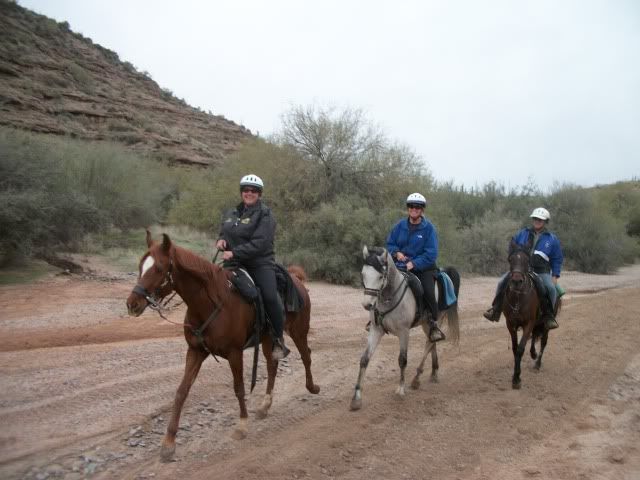 In exchange for pictures of them, as none of them had a camera with, I did get the folks to take a couple of Katie and me in front of a bush of red flowers...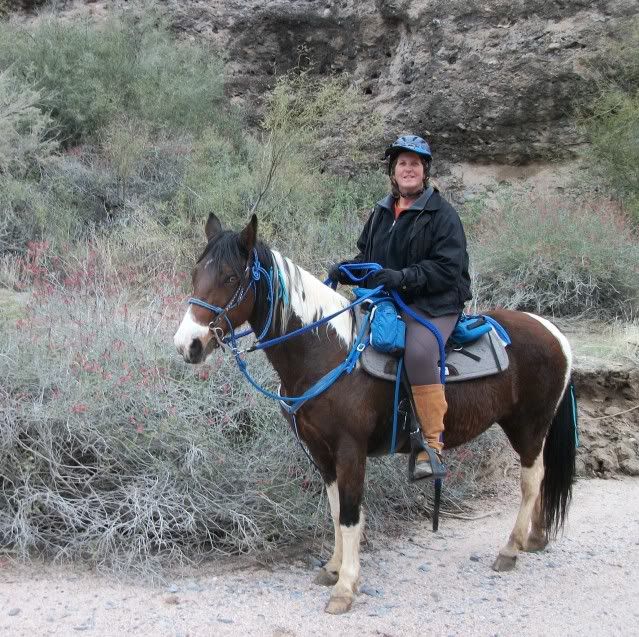 Thanks to Linda for playing photographer for me :)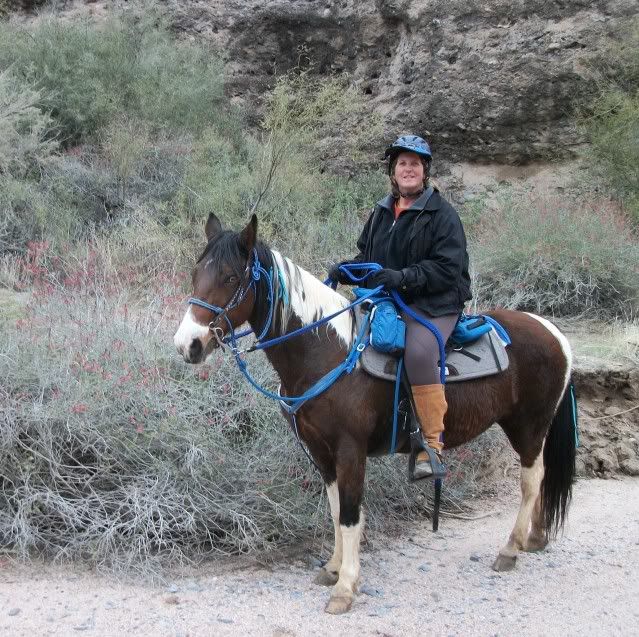 Awesome canyon walls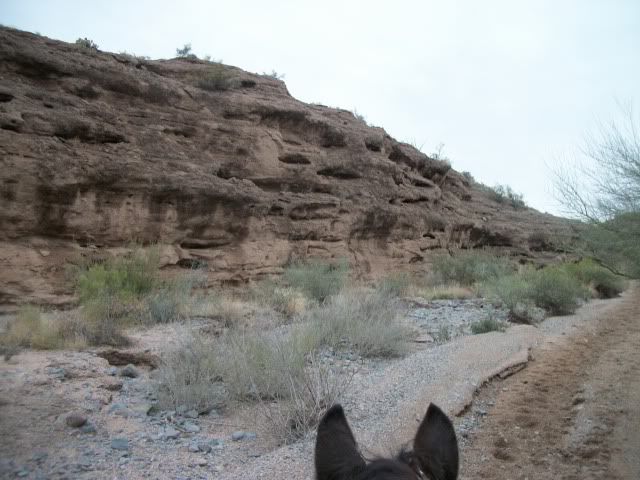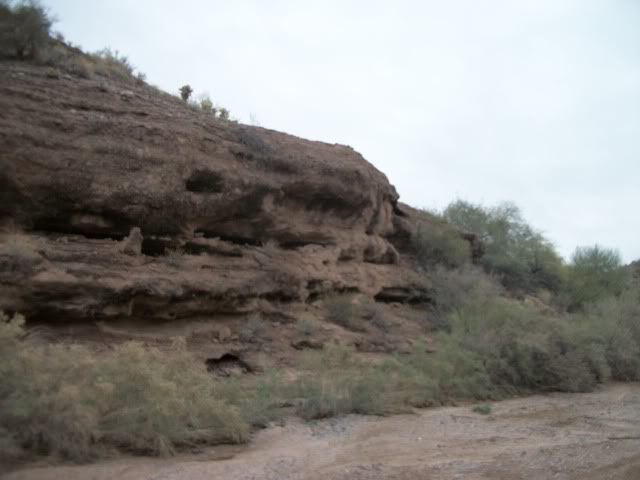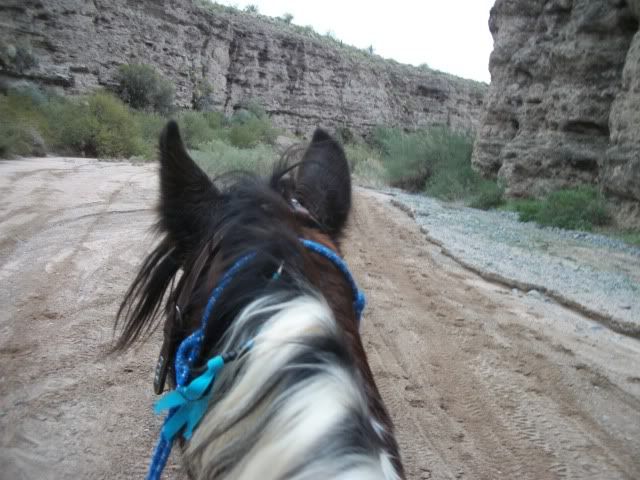 Lovely footing here too!
And cold enough this is how my boys spent the day!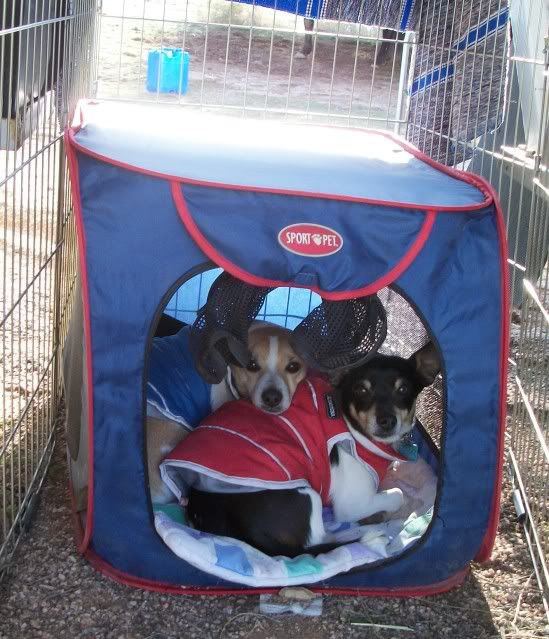 Anyway Katie doesn't gait well without a good example and riding with 3 Arabs most of the day meant a lot of pacing (lateral trot) and boy can I feel it tonight! Katie is much sweeter but Glory is definiately a smoother ride... We did top-10 again and this time we were 10th out of 12... go Katie!
Of course the AERC motto, which we have adopted, is... To Finish Is To Win! and we really do feel that way... but it is kinda fun to be able to say we Top Tenned!
Brenda was just arriving as we got back so it should be a lot warmer sleeping tonight now that I will have a "roommate"!
Just had to share this too... meet Rosie, who LOVES her butt scratched!
Sabrina's husband Joe brought pizza and drinks out for our dinner and I had brought along a package of sparklers for our New Year's Eve celebration... which we had at about 7:30! With another early morning tomorrow, we were in bed shortly after 8!!
I'll leave you with the sunset on Four Peaks