Aptly named as you can see by the sand along the sidewalk!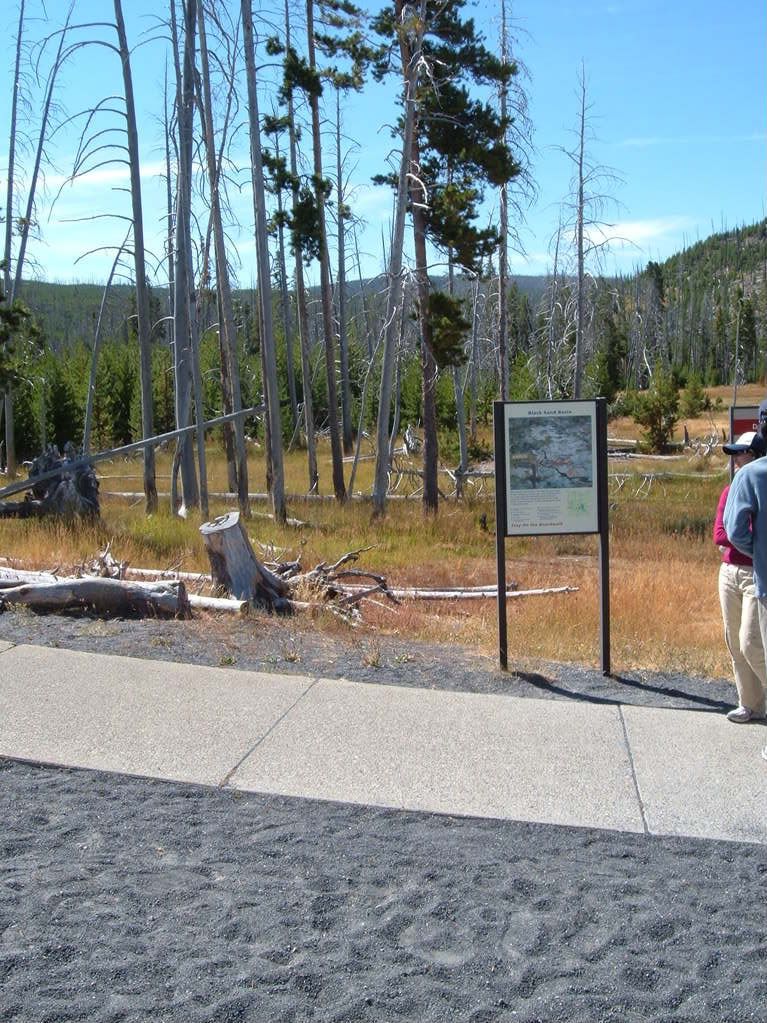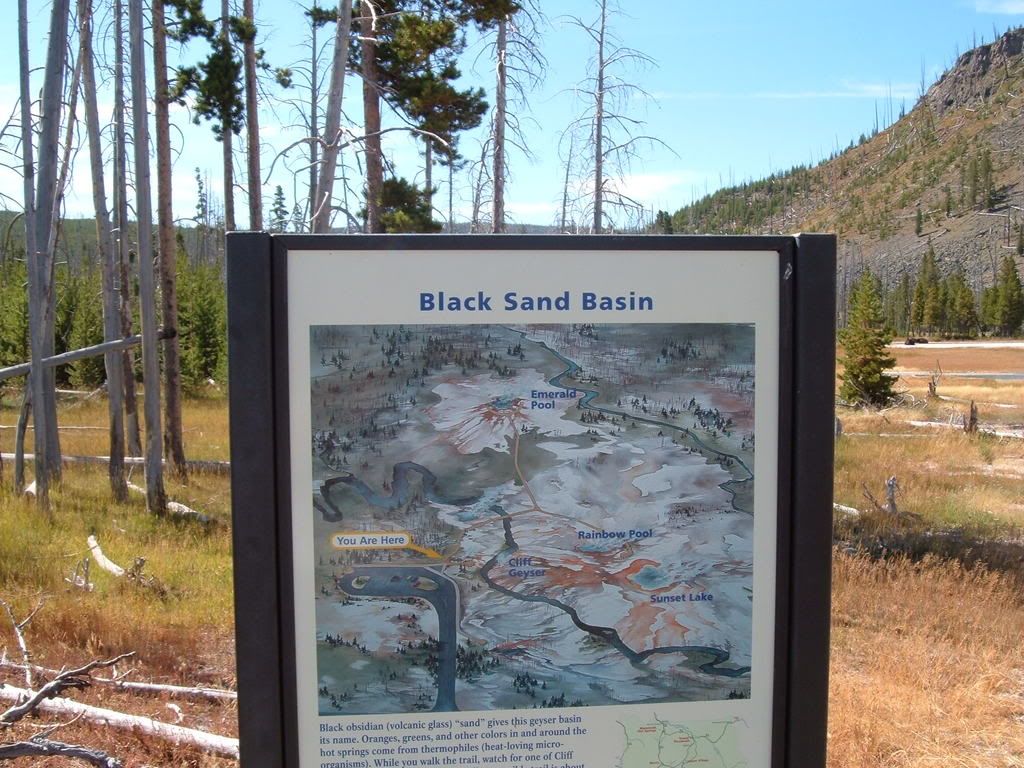 Amazing colors!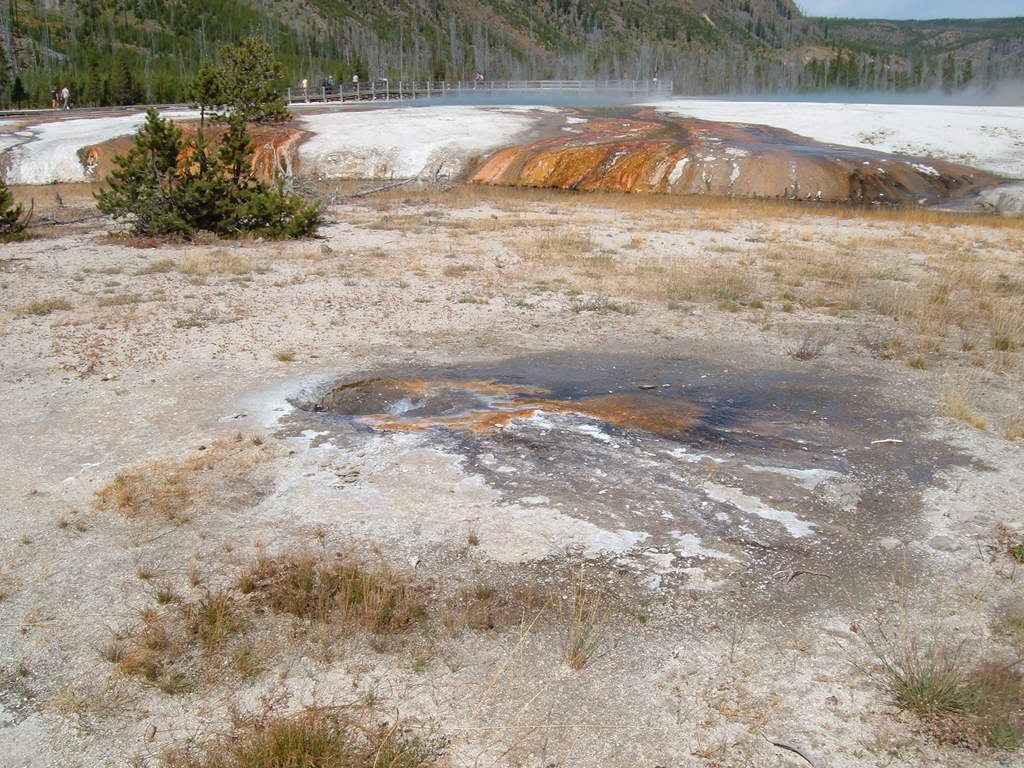 Compare the two following shots carefully... taken from the same spot, looking the same direction, just a few second apart... see the difference?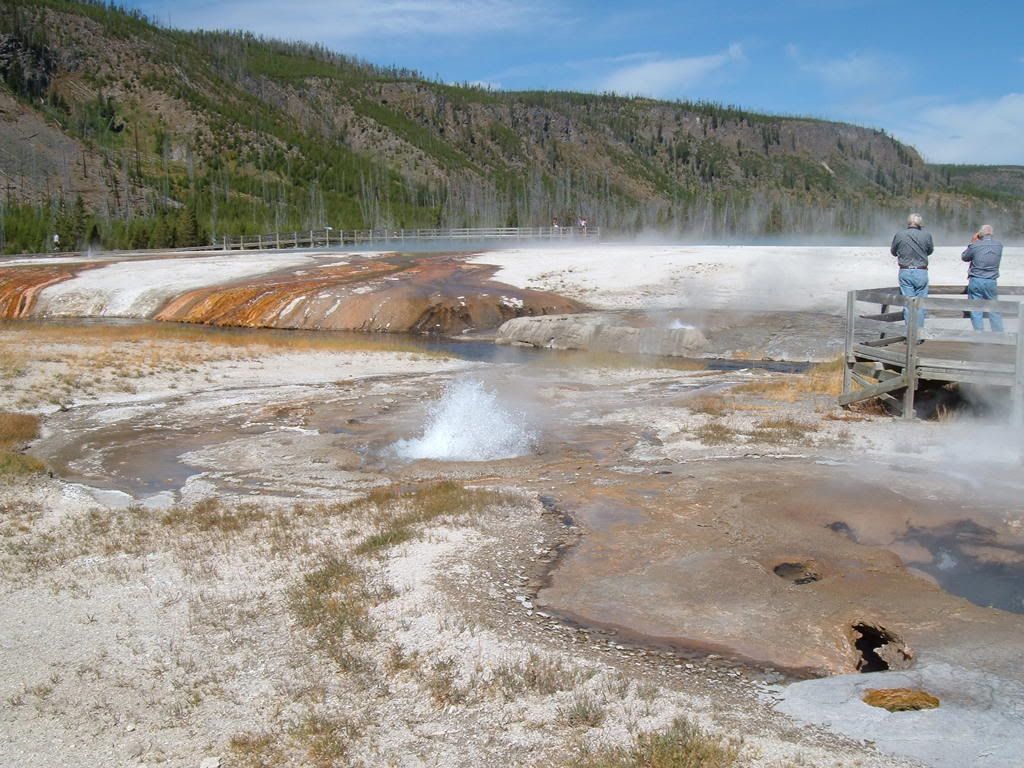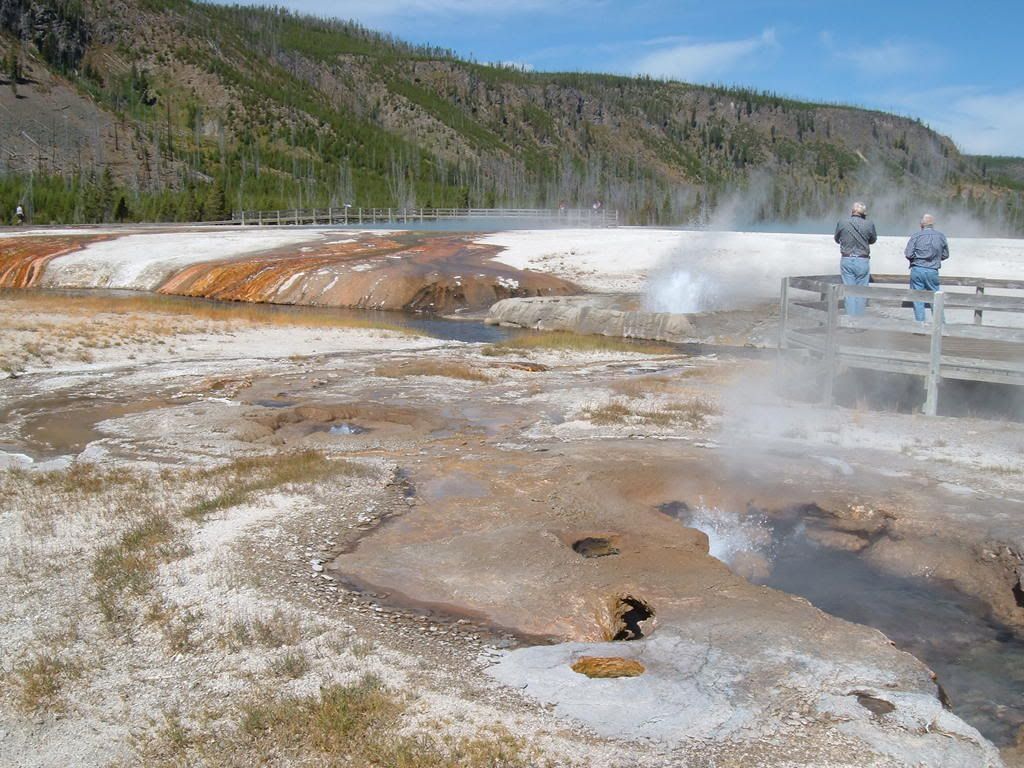 Yet another mudpot!
We also spotted a small herd of buffalo off in the distance... one of our few shots of critters and geisers combined!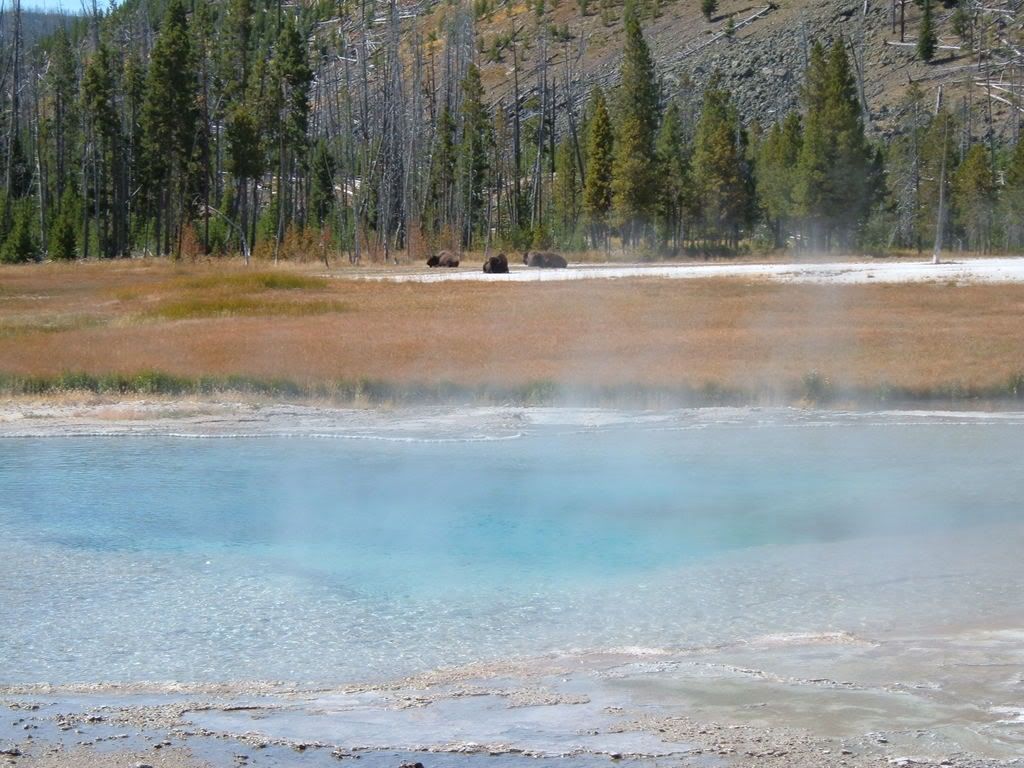 Isn't that blue water something...