What a fantastic way to spend Christmas morning... since all our kids are gone, and Randy sleeps quite late anyway, I went riding with friends...
Can't fit a Santa hat over my helmet so Katie had to wear it ;)
Even Sherman had a Christmas bow!
Melanie's horse Gandalf borrowed her Santa hat for a picture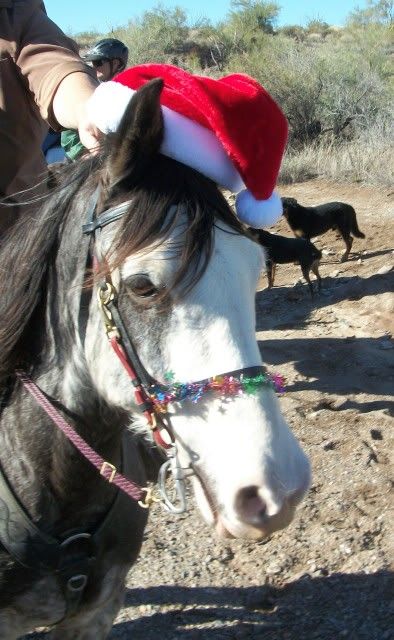 Can't you just see how much Katie LOVES her hat?
I made into town to the in-laws, albeit late, and was eating my heated-up leftovers when I got a call from a friend... she was on her way to my house with a donkey! She has e-mailed me a couple of weeks before, her husband's mother married a guy about a year or so ago, he had among other critters a 4-year-old standard donkey he had raised as a bottle baby, well he died! Mom didn't know what do to with the critters, so my friend asked if I would take the donkey if need be... I hadn't heard anything since so I was a little surprised but I had time to finish Christmas and get home before they arrived... meet Cassie!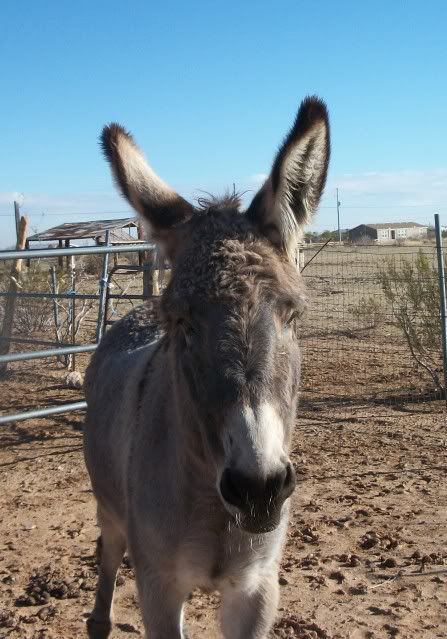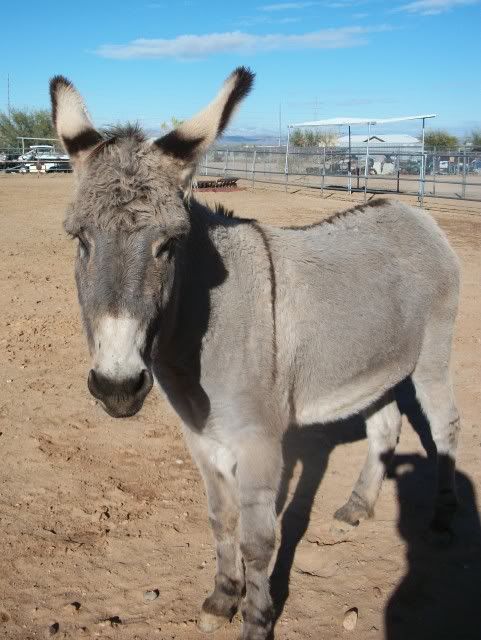 She is the sweetest thing but rather depressed, I think she misses her papa something fierce... so I am going to try and get her adopted out real quick to a new forever family... that is, after my endurance ride this week!