Just like at home, I am the only one who can get out of bed early... so everyone else missed this: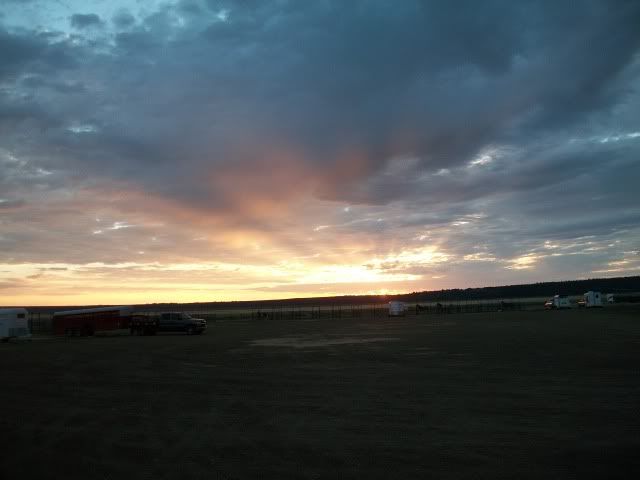 Kinda dark under the trees still but if you look close you can see that something has caught the horses' attention...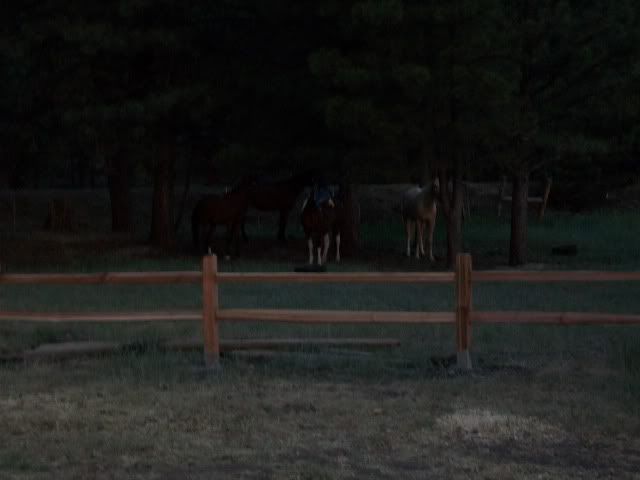 Can you see what they see?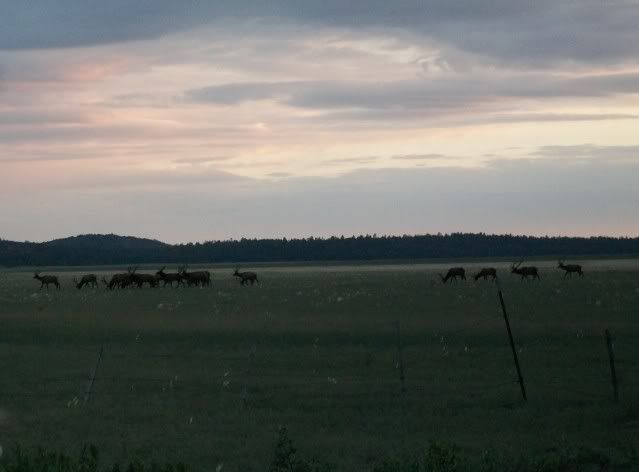 How about now??? Yup a herd of bull elk...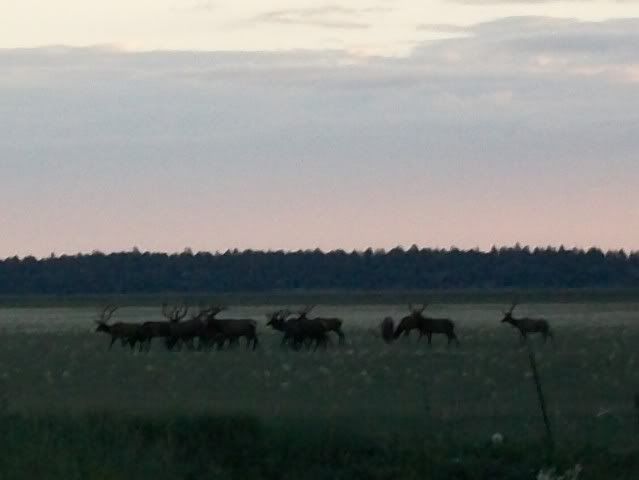 A little from our trail ride this afternoon... and it RAINED which being from the Valley of the Sun we just LOVED...
Our friend Clancy and his palomino leopard appaloosa mare, Cheyenne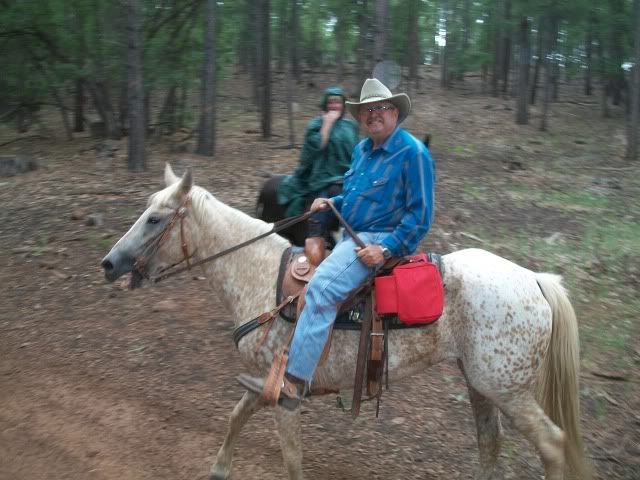 Marguerite and her mare Vanity... who is Luna's half sister! They have the same sire...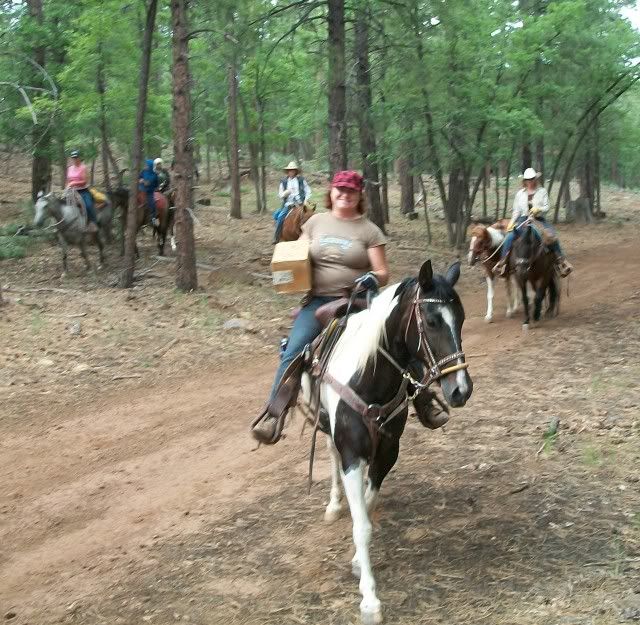 And you might want to turn your sound down, I got a little excited about the rain...
http://www.youtube.com/watch?v=0P27Zu-7BXA
After the trail ride, Lindsey and Hilary took Luna and Destiny into the arena to play some more... and proud mom (me) had to get some pictures of my four beautiful girls...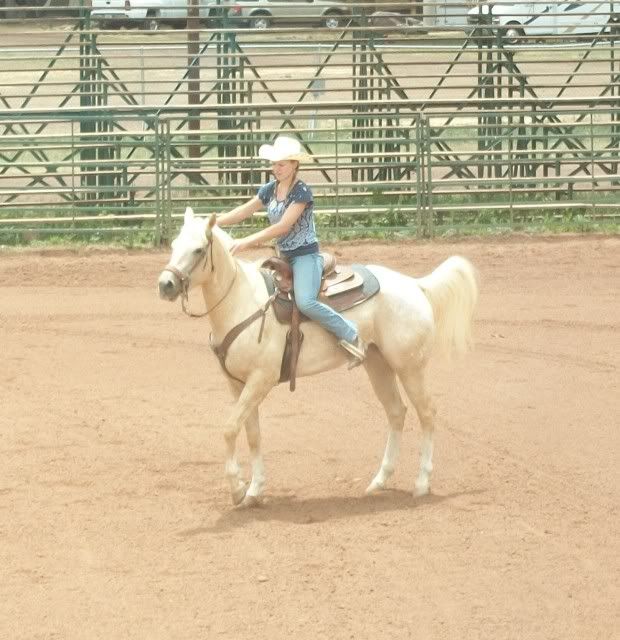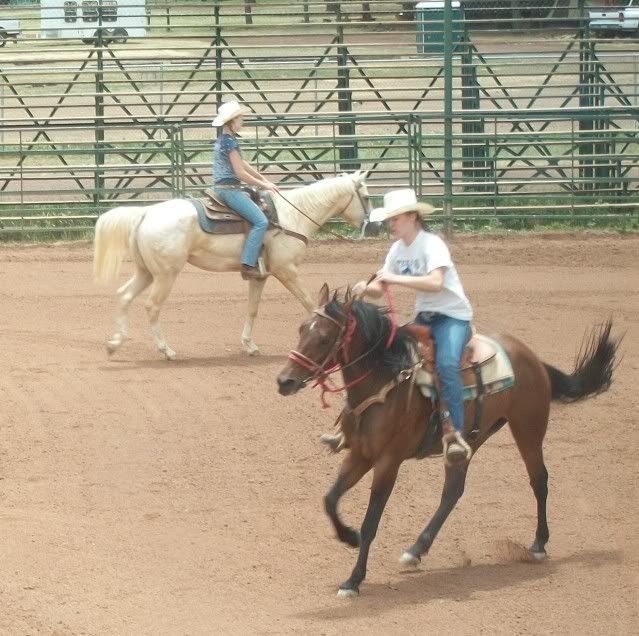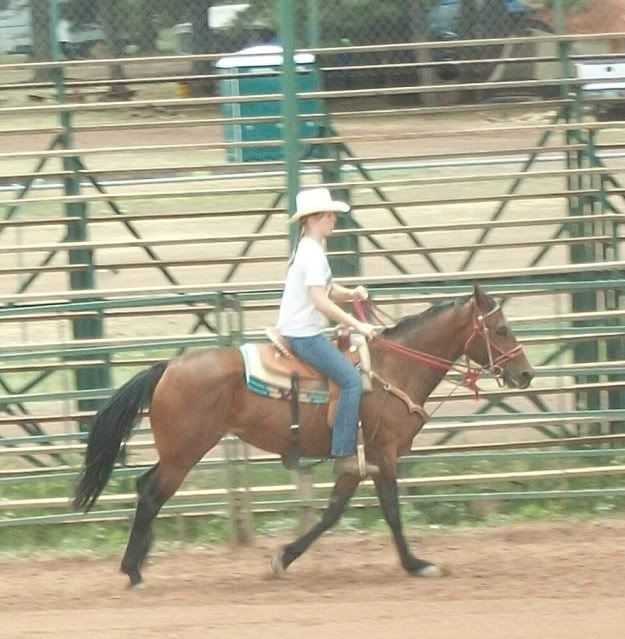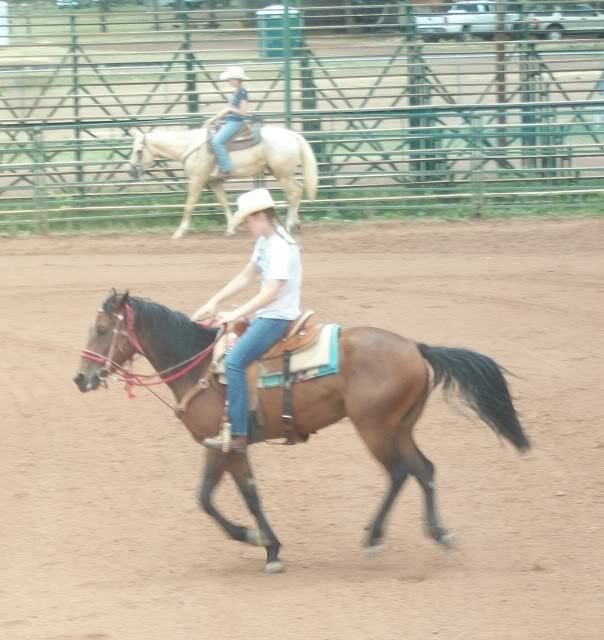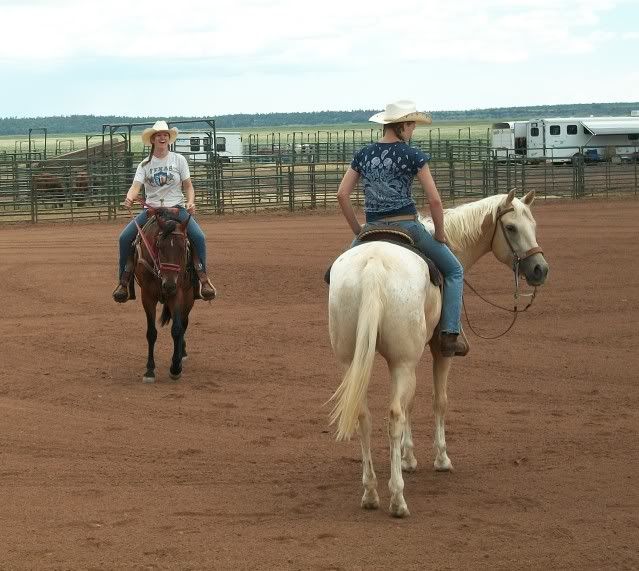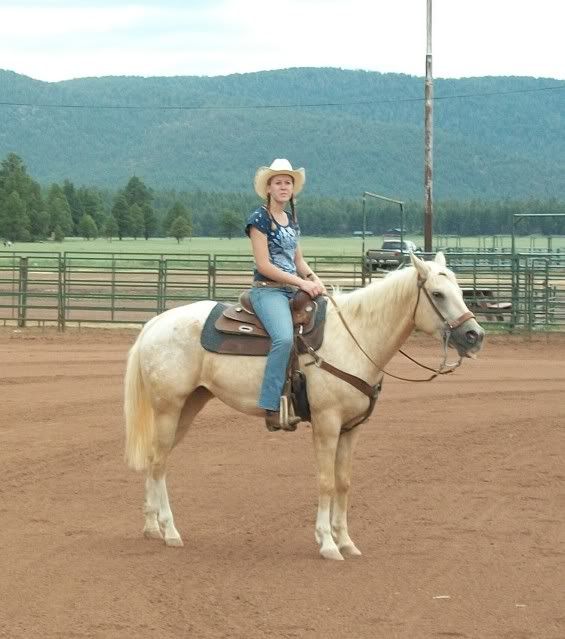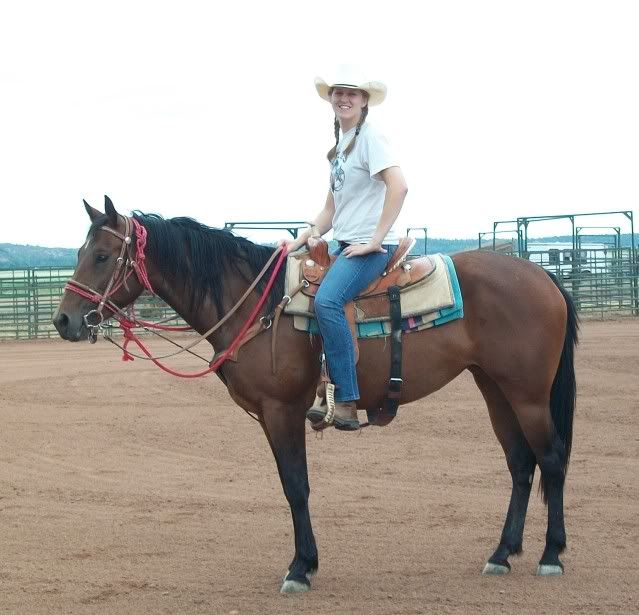 Last but certainly not least, I am loving spending time with my granddog Justin... he's only been with Carol (and Frankie) for about 4 months and already they can't imagine life without him... I miss him but I can't keep them all and he has a fabulous home!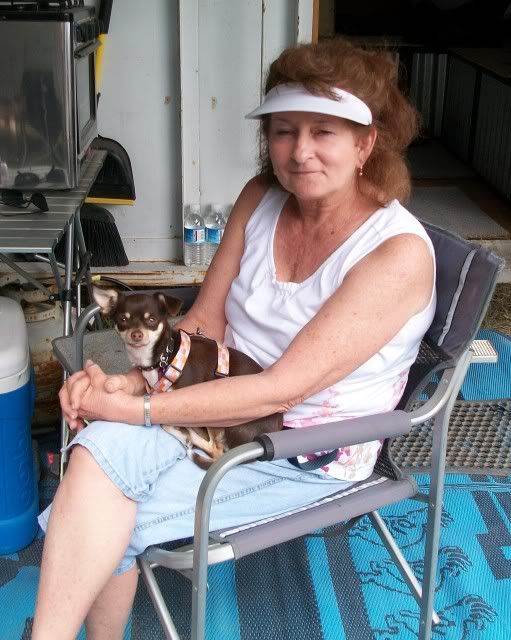 The best part is, it is NOT 110+ degrees up here!!!
And, HAPPY BIRTHDAY to my Rocket, and Lindsey's Zeus, and Chelsea, Zack and Zoe... they are TWO today!!! Rocket and Zeus got a birthday biscuit from the gal in the lodge office :)