Still at Bear World, we are on to the bear enclosure... and the first thing we see is a GRIZZLY!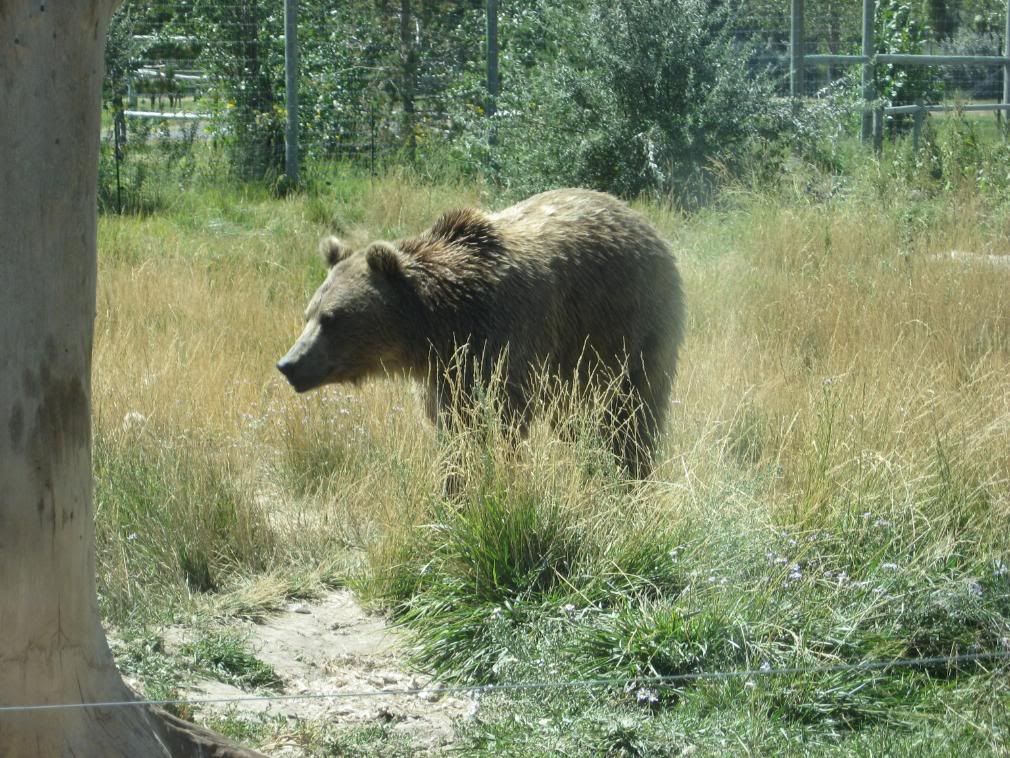 Remember this view and the way the sun shines on the coat... highlighting the "grizzle" that give this bear its name.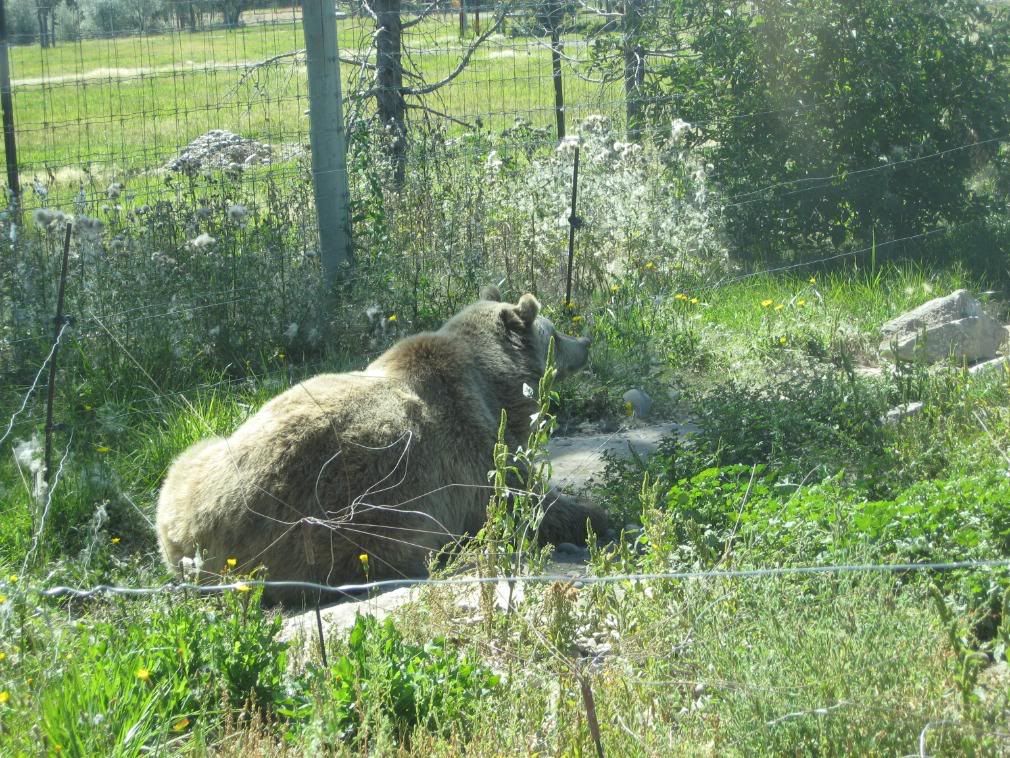 Next is a black bear...
and another...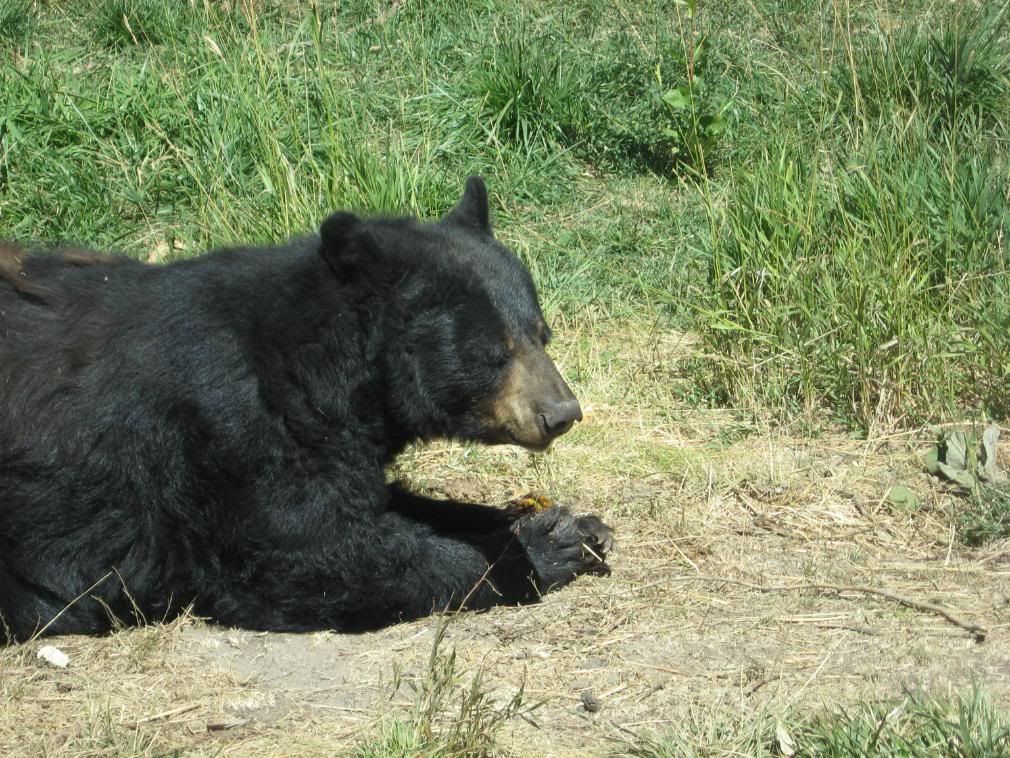 You can see how close they were, right out the window!
This one was real close, that black bar across the bottom of the picture is the top of the car door...
Caught this one napping :)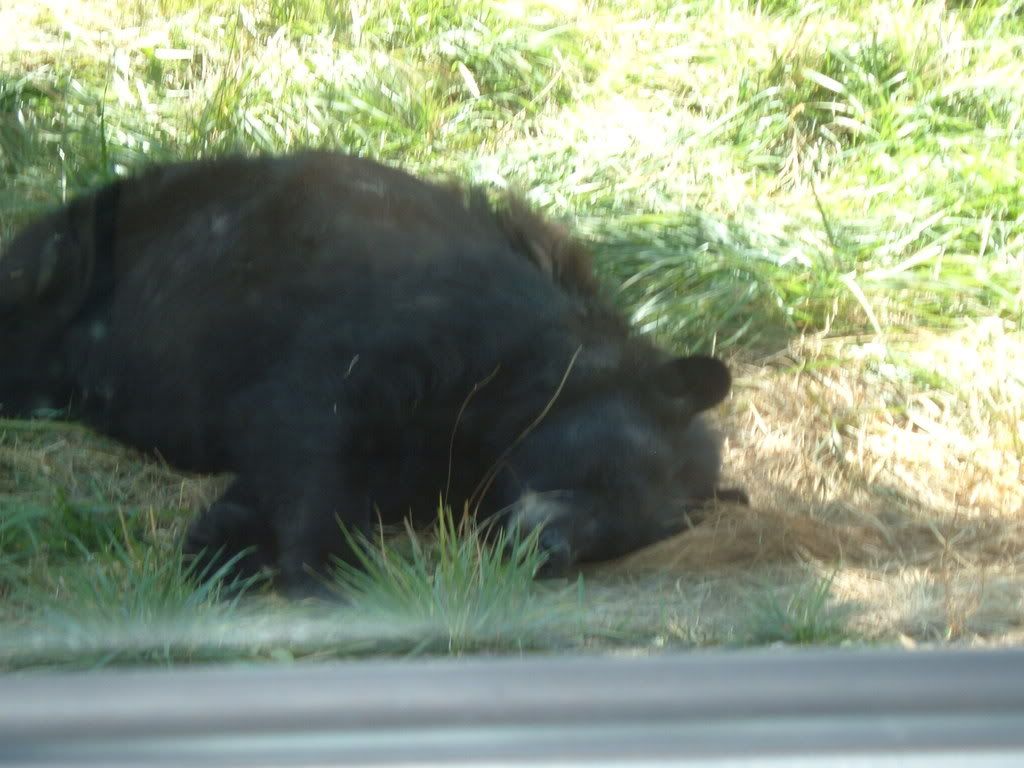 And can you guess what THIS is???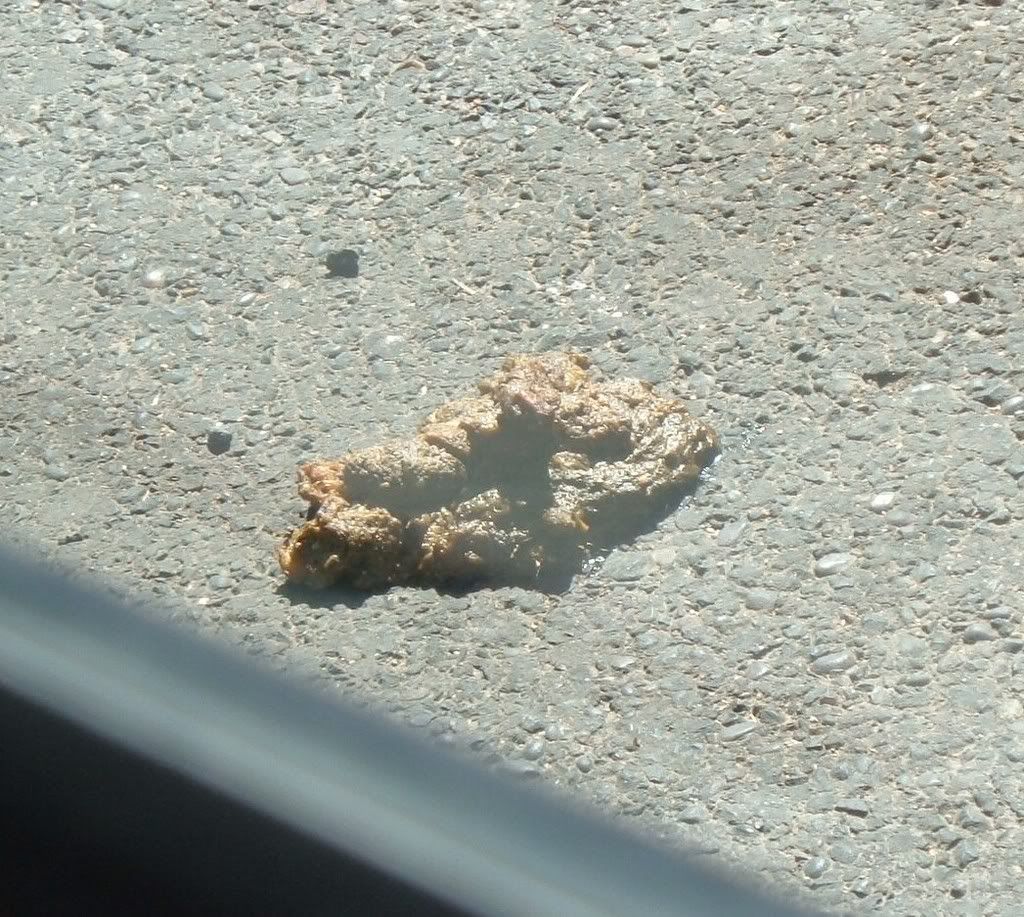 Yup, it's BEAR POOP!!!