Alrighty then, I have actually been off on a grand adventure for several several days, but am going to backdate my posts (thanks blogger!) and hopefully not bore you all to death with my trip! I have never been to Yellowstone and may never have the opportunity to go again so I took 1189 pictures. Yes that's right, 1189. And my daughter took about 350 herself...
No I am not going to POST all 1500+ pictures but this trip will make for quite a few posts on this blog...
First off I want to say a HUGE thanks to my oldest daughter Andria for suggesting this "girls' weekend" - just the two of us - and for choosing such a wonderful destination! You all know I love animals and nature so Yellowstone was a perfect place for a long weekend getaway...
So after an EARLY flight (had to get up at 3:00 A.M. to make my flight! - and another HUGE thanks to Randy for getting up that early to take me to the airport!) and then a loooooong drive (well, it was over four hours, but it did go fast since Andria and I had not seen each other since April) we began our adventure...
This is my first attempt at catching a sign, unfortunately my camera batteries were low and it would not turn on fast enough to catch the whole sign, which by the way really does say "Welcome to Idaho"...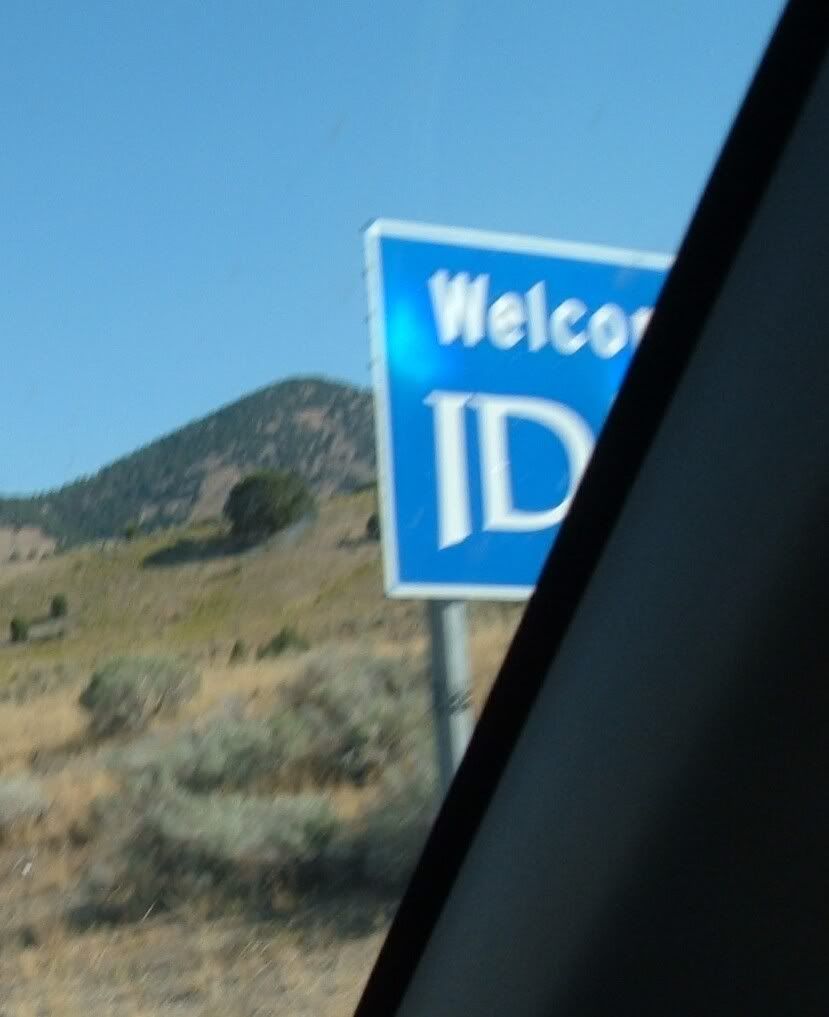 First stop, still in Idaho, was Yellowstone Bear World, where you can actually drive through the different animal areas... despite the name this facility is NOT in Yellowstone National Park itself.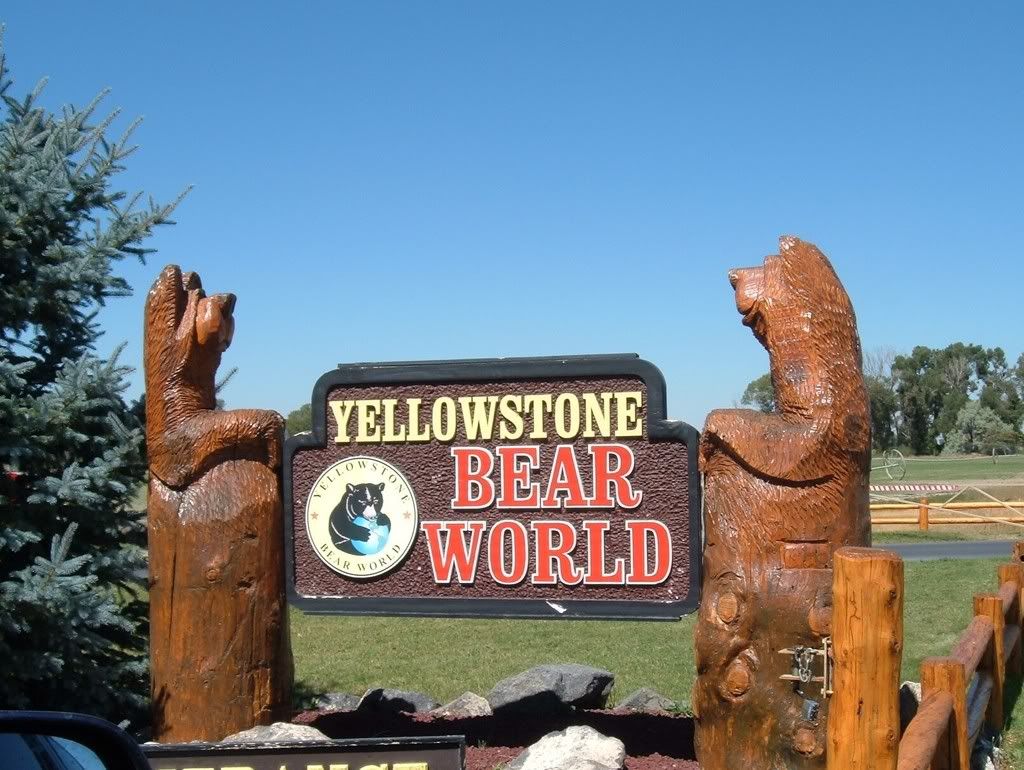 Before driving through the different sections we walked through the gift shop and out the back door to see the bear cubs and the petting zoo... so today's post is adorable black bear cubs. These are ALL technically "black bear" cubs - I learned that "black bears" actually come in FIVE different colors, only one of which is BLACK!