Sunday morning we went visiting... Well, FIRST we discovered Rocket had sneaked over to another camp and stolen their dog toy for the secone time that weekend! He came zooming back with it and being the mean mom that I am, I made him take it back.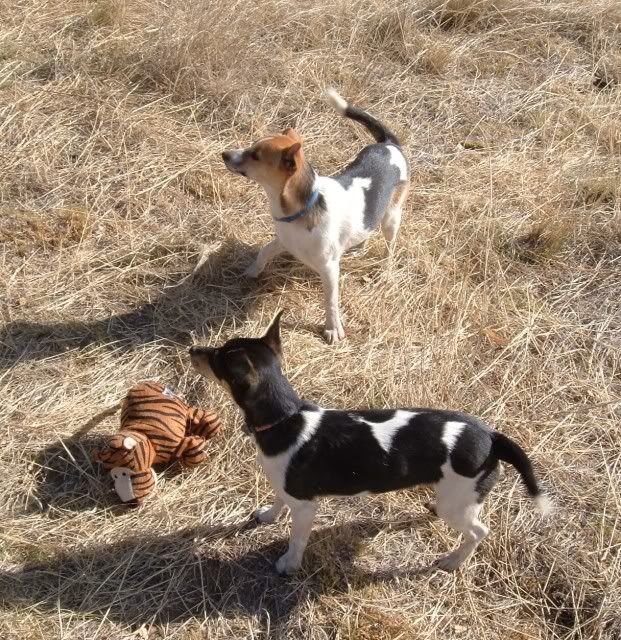 But on the way he and Sherman enjoyed playing with it.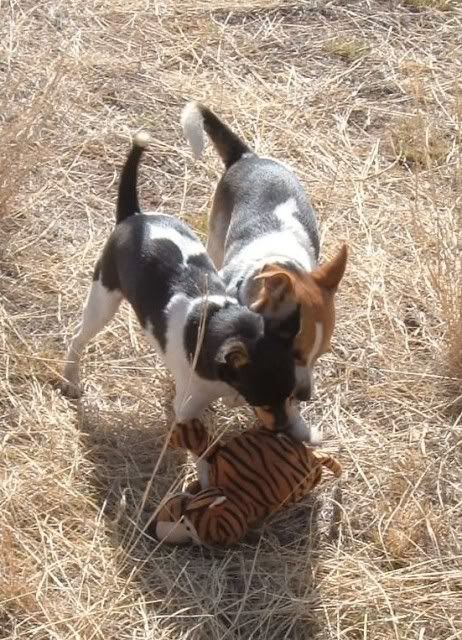 Look who was there for the ride :) it's MADELINE!!!!!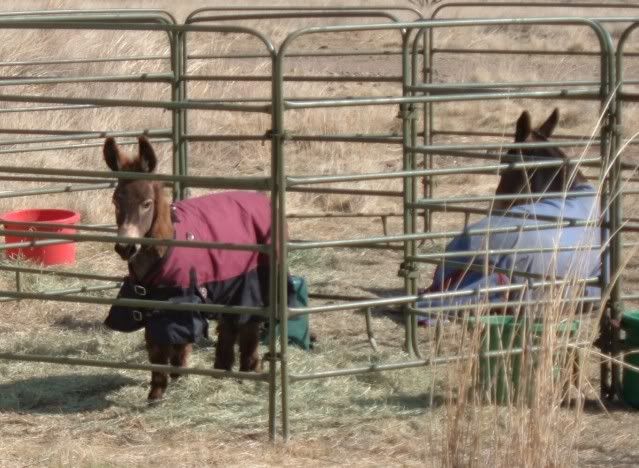 Grandma got hugs :)