Since the big truck is getting modified to pull the trailer, and it's just too hot to chance breaking down with the Dodge AGAIN... I am considering myself grounded for a few weeks. Well, not exactly GROUNDED, just limited to day rides locally, no camping weekends! So what better time to do a couple of little trailer modifications...
I have been wanting a shelf on which to store my EZ-UP shade so it doesn't have to sit on the floor in the critter litter... I want it HERE: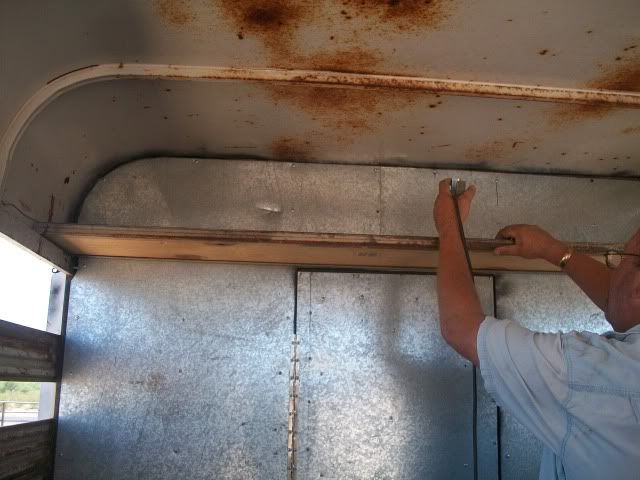 Randy said it would only take half an hour once I had all the pieces ready, so when he got up I went to feed and figured I would be back in time to take pictures... well he was already half done by the time I got there!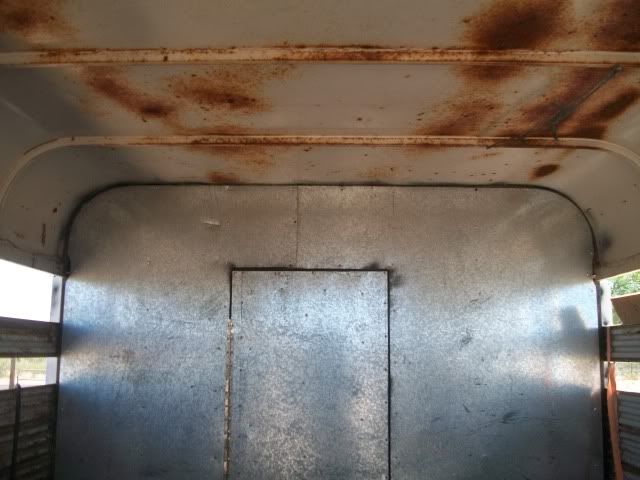 All done...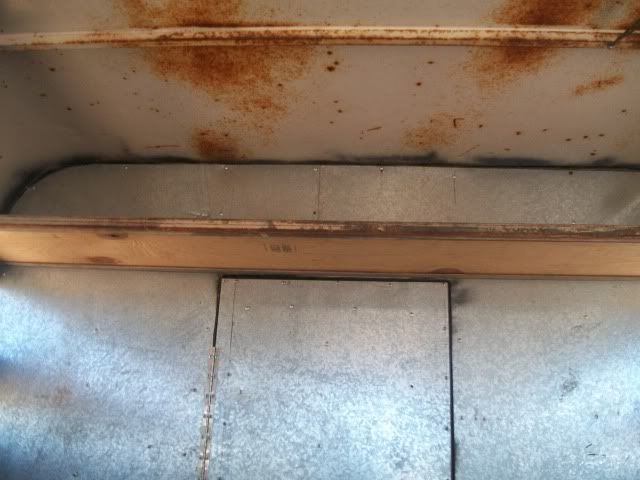 And YAY it is the perfect width, with some length left over... now to figure out what ELSE I can store there!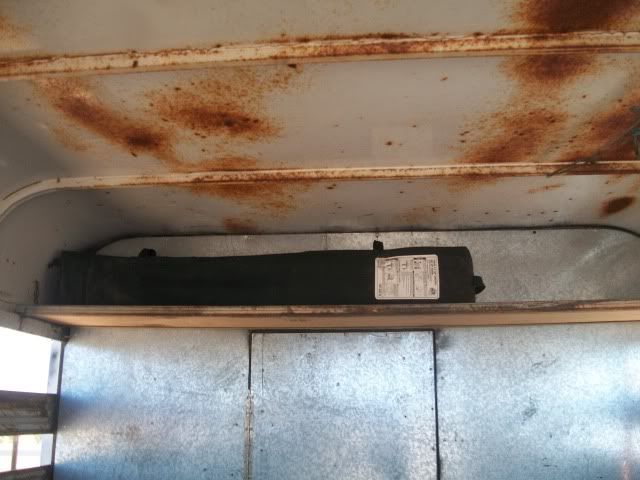 And, I decided to work on the floor a little... over time, the wood warps and shrinks, so there are gaps in this old trailer... even a spot where someone put in a filler board!
Looks a lot better!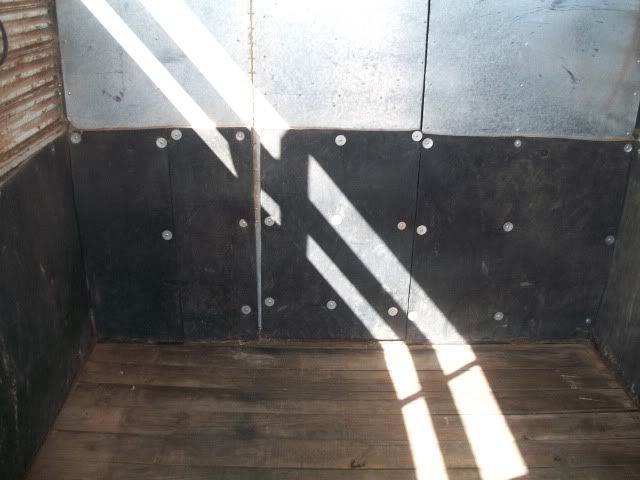 Once I get everything banged together, there will be a gap where we can add an additional board, and we won't have to worry about the floor for a while!