Oh boy did I open up a can of worms with my work on the trailer floor...
I had a question for Randy and called him to look... and he asked me, "what's this?"... pulled the rubber mats off the wall and discovered that while the side panel looks like this on the outside: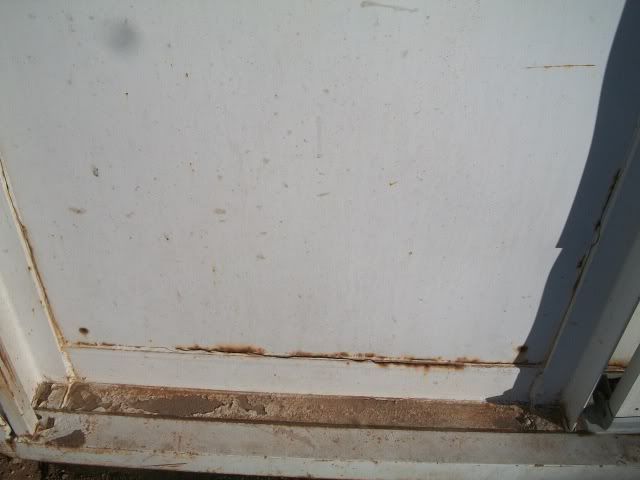 It looks like THIS on the inside!!!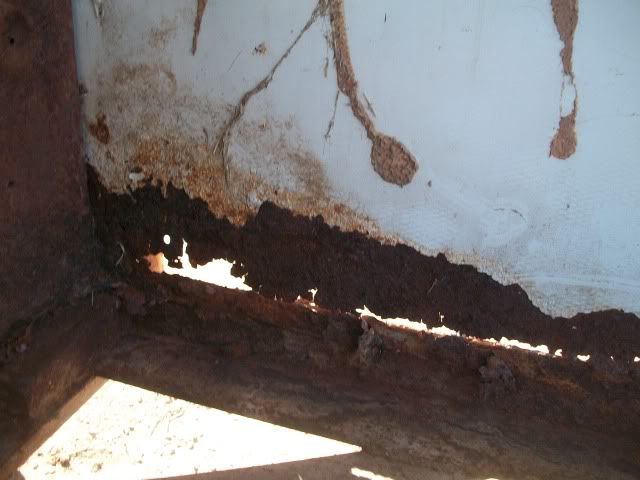 Before you can ask, let me assure you that the structural steel on the trailer is ok - it is just the side panels and the smaller top rail that held the wood in place that were rusting away behind the rubber mats...
If we chose,we could put the rubber back and the horses would be safe... but we would know that this was there, and getting worse... so we decided it had better get fixed NOW rather than later as we had originally planned. And as long as we have everything torn apart, I get my tack room built NOW instead of later as well!
So here is a "before" picture of the left side of the trailer...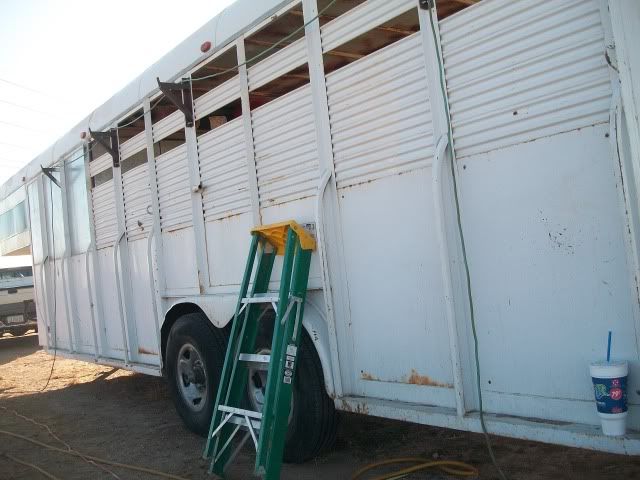 First we removed ALL the wooden boards from the floor: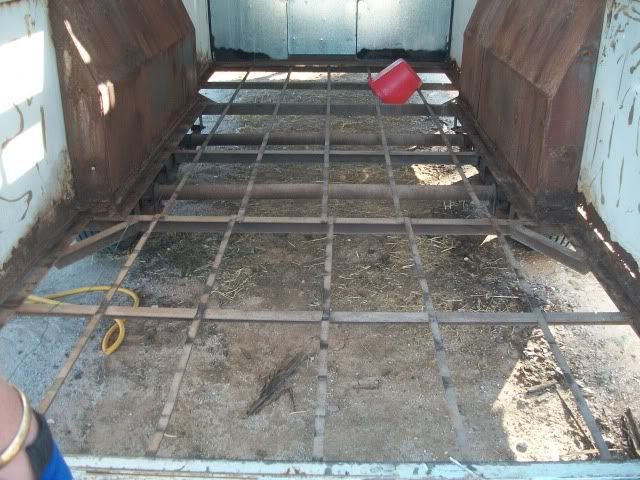 Randy is cutting out the upper "stock" portion of the front left:
And I am grinding welds to get the lower solid portion off the back right:
After which Randy cut most of it off, but the edges were a bear...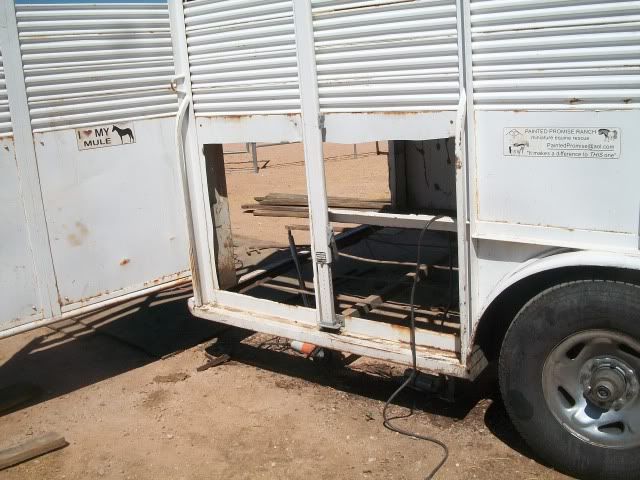 View from the inside:
Randy has the top left section out!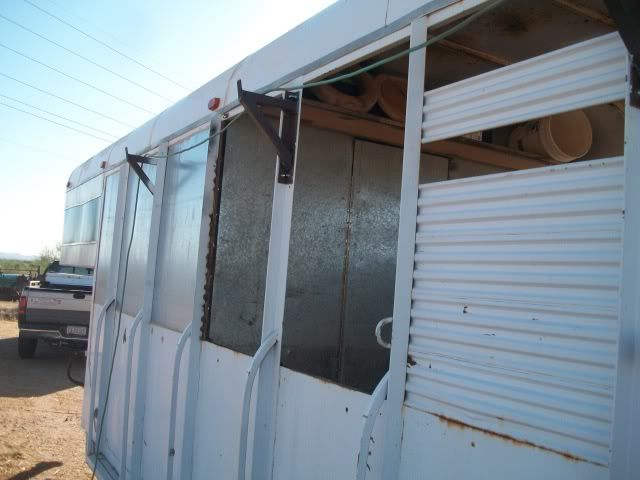 Finally got Hilary out of bed and she took over grinding the last section, the front right, with Randy showing her where the welds are: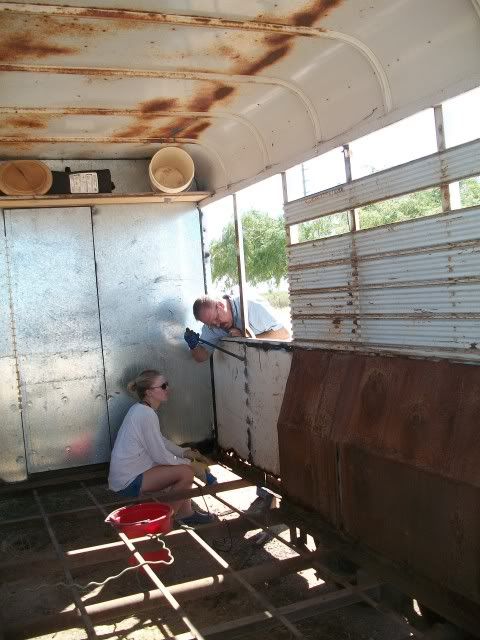 Although I had grinded off all the welds the other day, Joel basically handled the lower left rear panels himself: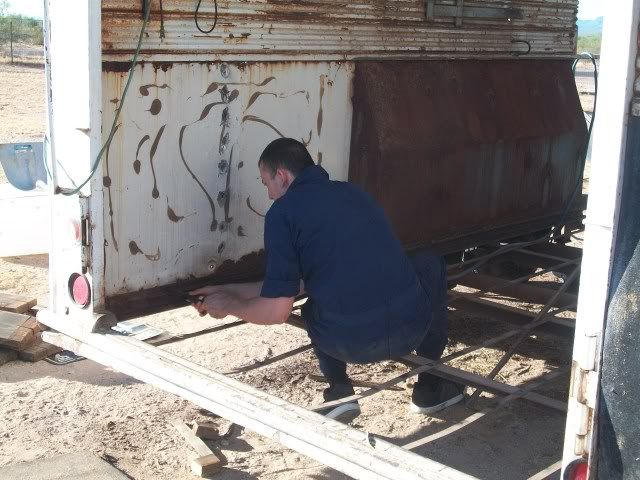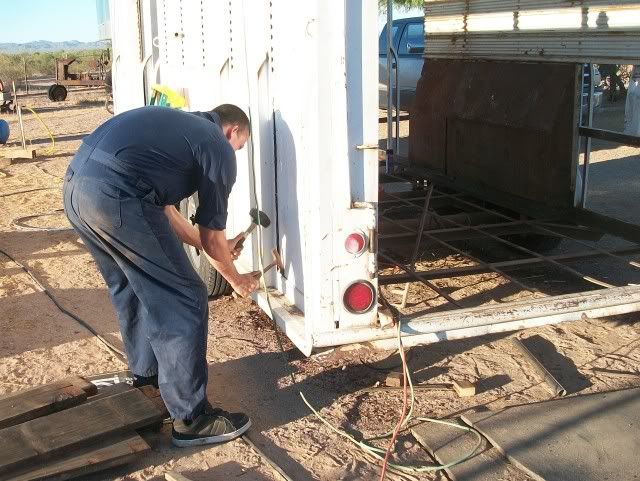 The lower panels on the front left were a real problem: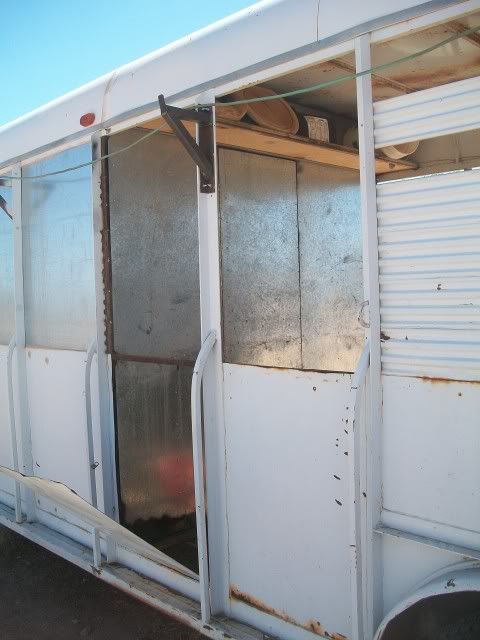 These front 2 panels will be solid on both sides, with the hindmost panel on the right side being an access door, and this will be my new tack room: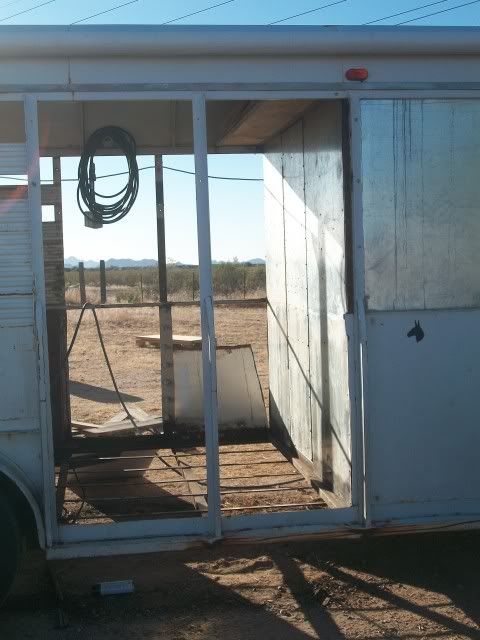 This project would go a lot slower and be a lot harder if we didn't have the help of this guy:
The new metal was ordered Friday and picked up on Monday:
So once the last little bit of demo and clean-up are done we can get started putting things back together!
Stay tuned...