Friday's beach ride was the highlight of my trip! Last year we got all the horses in to at least knee level, but were envious of Judy surfing with her mare... I didn't expect to do that but my goal was to get Jasmine in at least to where the waves would hit her belly. Well thanks to Judy and her daughters Heather and Jessie and their experienced horses, who stuck close and advised and encouraged, Hilary and I actually got Destiny and Jasmine in deep enough that the waves were breaking over our saddles AND WE SURFED!!!!! Only twice but man-oh-man was it fun!!!!!!!!! (Sorry poor Randy had a horse and TWO cameras and so he cut our heads off some, but you will recognize the horses.)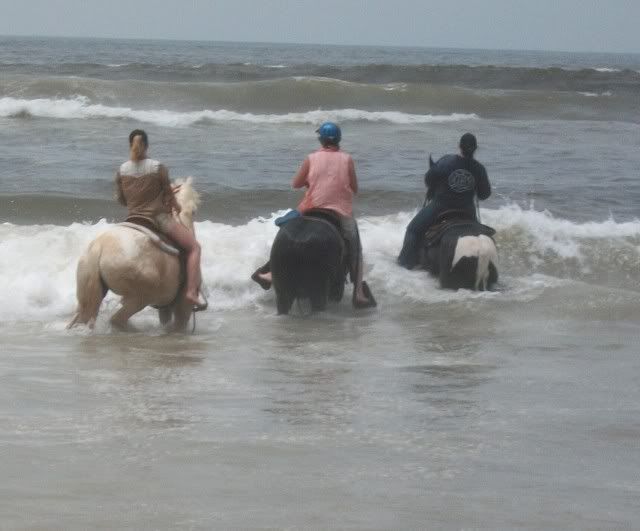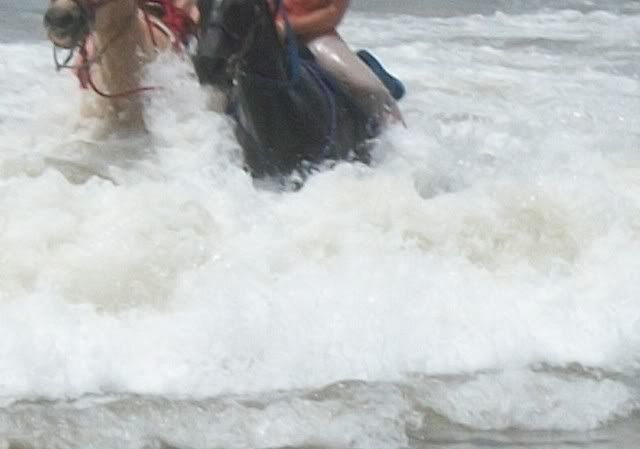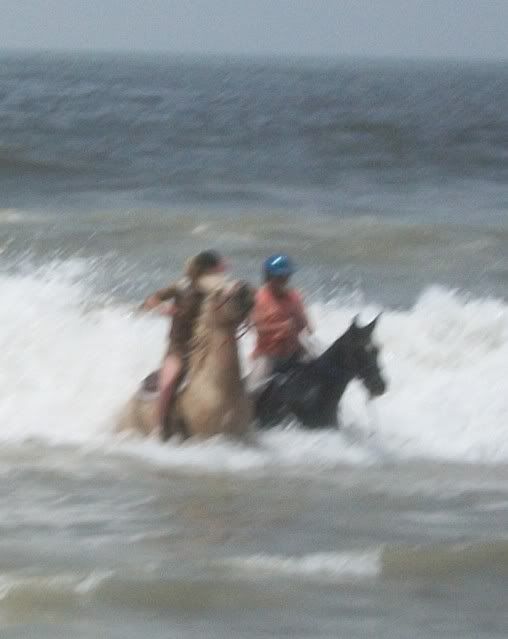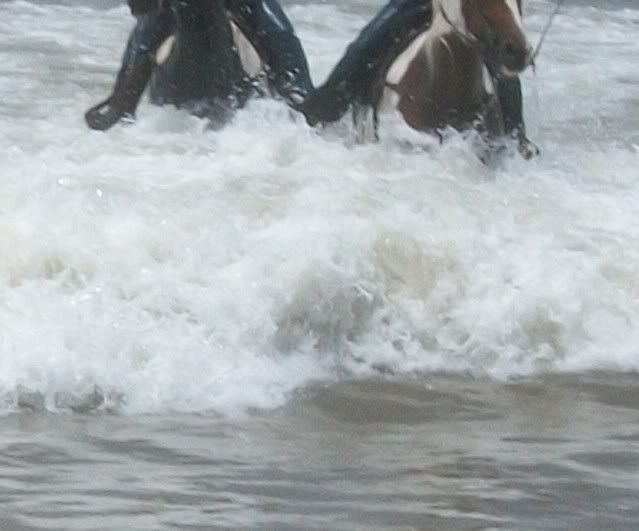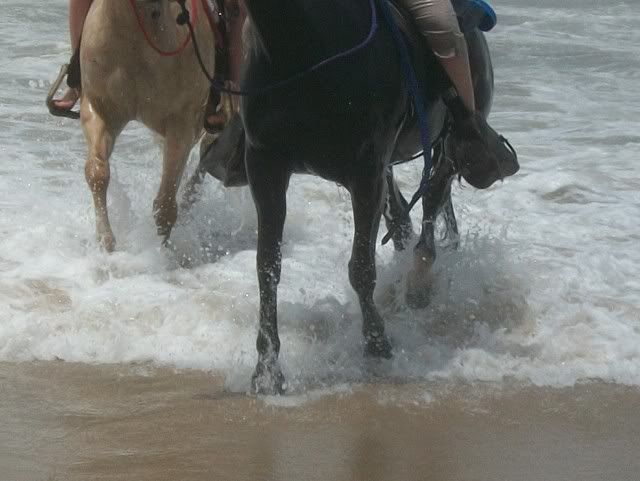 Here is a video of our "short" surf... and yes that is me squealing like a 12-year-old!
http://www.youtube.com/watch?v=Yk95zsLW8oc
Then we headed south toward the Mexican border...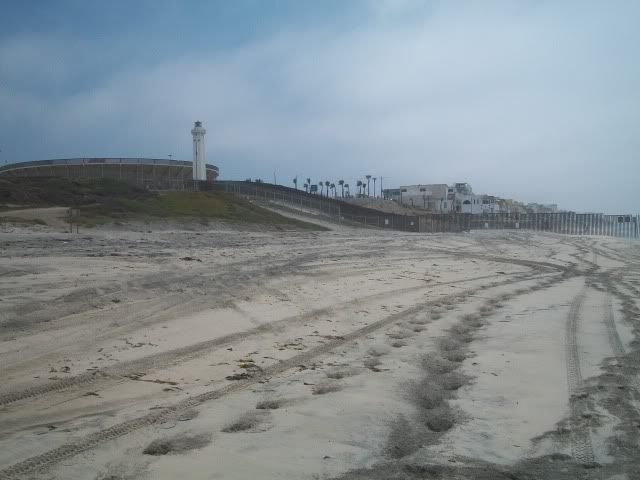 And did a little "bird herding" along the way - but no spinning this year! (I will NEVER forget Luna and the pelicans!!)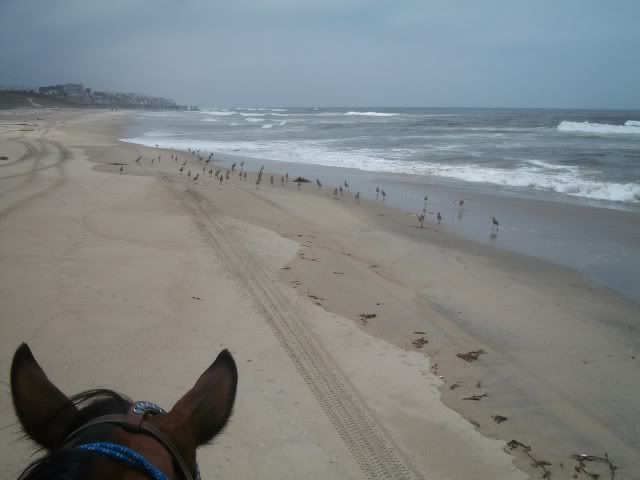 Got close enough to read the top of this sign: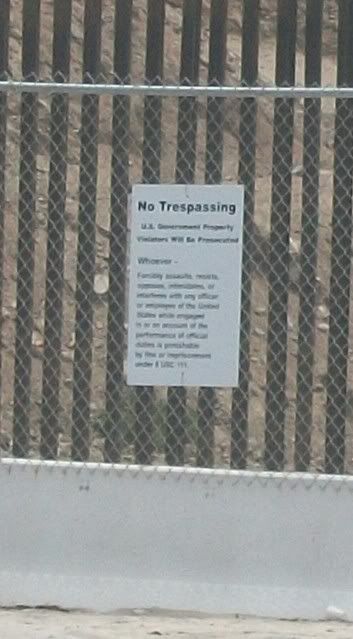 As if we would want to...
Then I played a little in the water myself... last year I never got off my horse! So this year I wanted to get my toes in the sand... and tried to convice Savannah that it was really ok for horses to play in the water!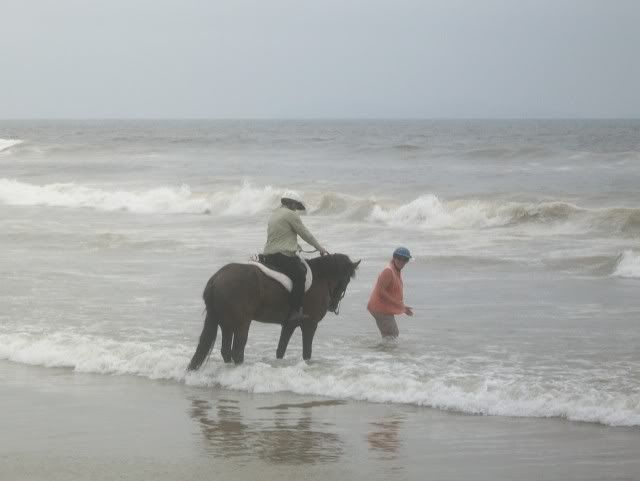 Back at camp I was the lucky one... Randy went to pick up the new truck and I reclined in my camp chair with my book! And when he got back I got to show off to my friends :) but that's another story, for later...