Only got 4 hours of sleep Saturday night, had a funny feeling about Foxy and that full mooon... sat up with her for a long time but nothing... last night I still had that funny feeling so I checked her right before heading to bed at 10, she was nibbling hay again but had been laying down (dirt and hay etc. on her side), checked under the tail, no leaking... she felt warm and sweaty, kept my hand on her side for a bit but felt no contractions, and with work today I went to bed... but asked Hilary the night owl to check Foxy before SHE went to bed... next thing I know there is a knock on the door, Hilary says "Mom, Foxy is down" - HUH? What do you mean Foxy is down??" "What do you THINK I mean, Foxy is down!" Look at the clock, 12:30... So I scrambled into some clothes, grabbed the flashlight and camera I had placed by the door, and scooted myself out to the foaling pen... where I saw this: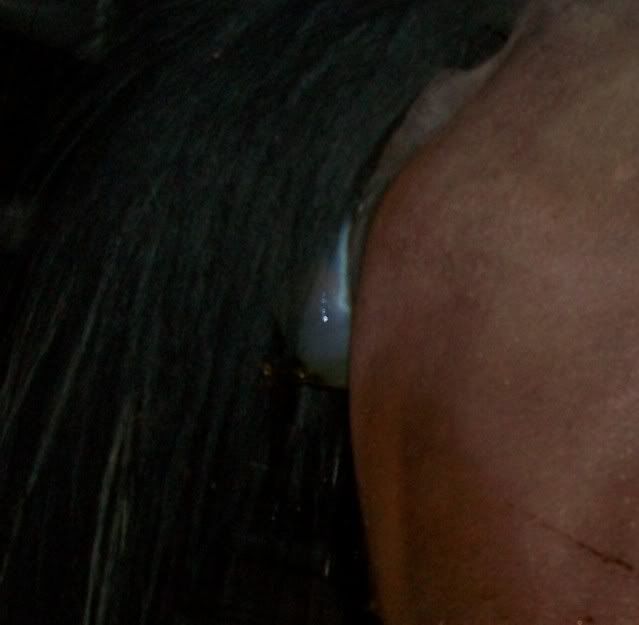 Things went real quick, I took a lot of pictures but since they are kinda graphic I will only post a few... here we have 2 hooves, perfect so far...

And the head, hurray everything is lined up perfectly!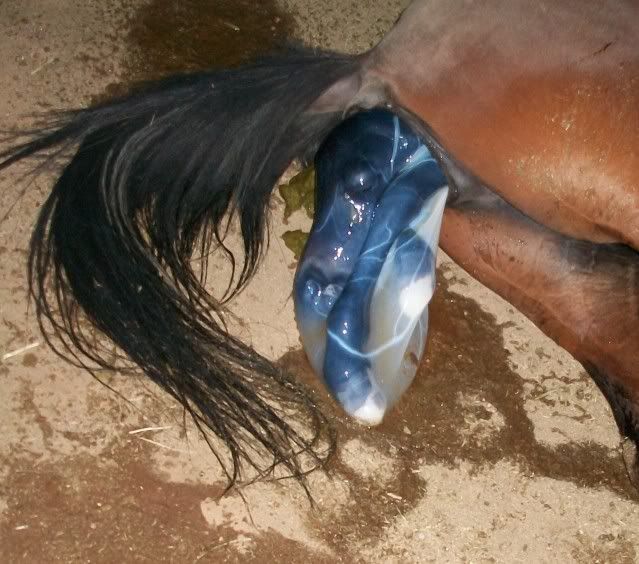 And I took a few short videos in between pictures...
http://www.youtube.com/watch?v=JiKQO4OAa88
Still pictures get a flash, no light for the video and even with 2 flashlights as spotlights, sorry it is awful dark... I am sure she was in labor for a bit before Hilary went out, but from "bubble" to "baby" took less than 5 minutes!!

And as soon as baby was out, Foxy was up!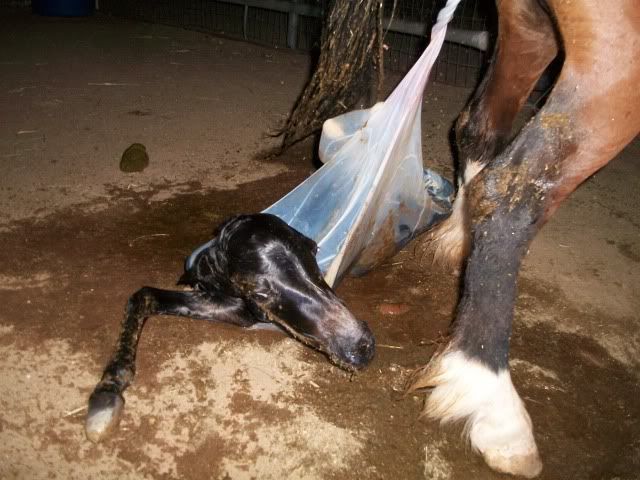 Something different here, usually when mom gets up the cord breaks and we have "yuck" hanging out the back of mom for a while, waiting for the placenta to deliver, but this time, when Foxy got up, the whole EVERYTHING came out in a gush, and it was the poor baby who was stuck dragging it around for a bit...
Let mom clean up for a bit...
http://www.youtube.com/watch?v=WvaRfNw8hcQ
http://www.youtube.com/watch?v=CPbYyVP74QI
At this point I just HAD to check under that tail... ONE HOLE, it's a BOY!
Trying to stand...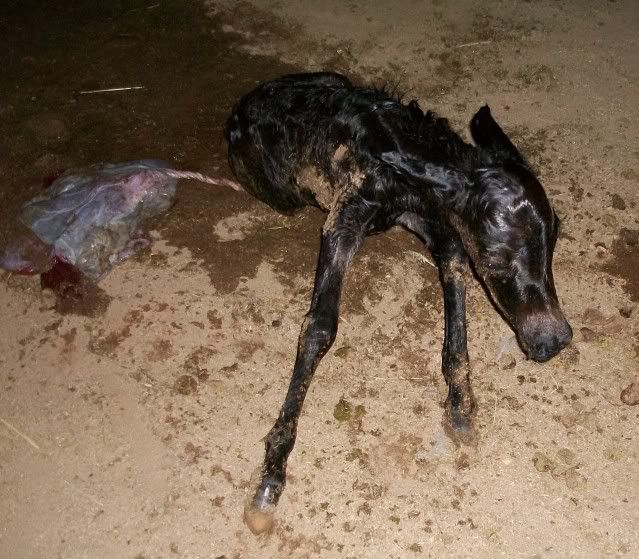 http://www.youtube.com/watch?v=9GeyJi4BTDY
http://www.youtube.com/watch?v=9GeyJi4BTDY

And he's up!!!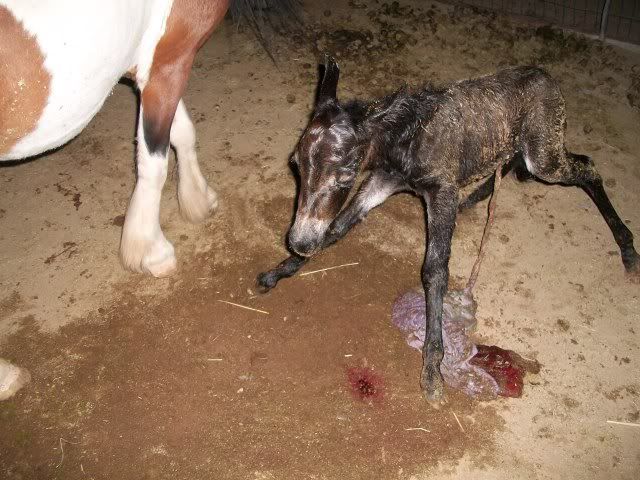 Yup definitely a boy!
Hilary's comment at this point: "Wow I've never seen a brand-new weenie before!" - almost had me busting a gut!!!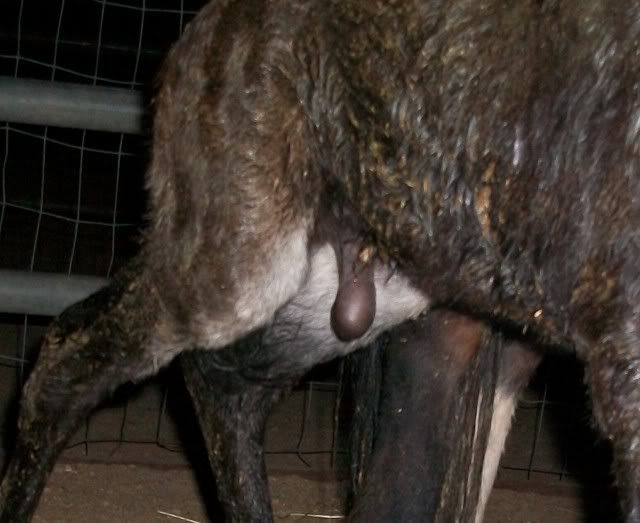 Trying to nurse off the FRONT of mama...
Trying to nurse off MY LEG!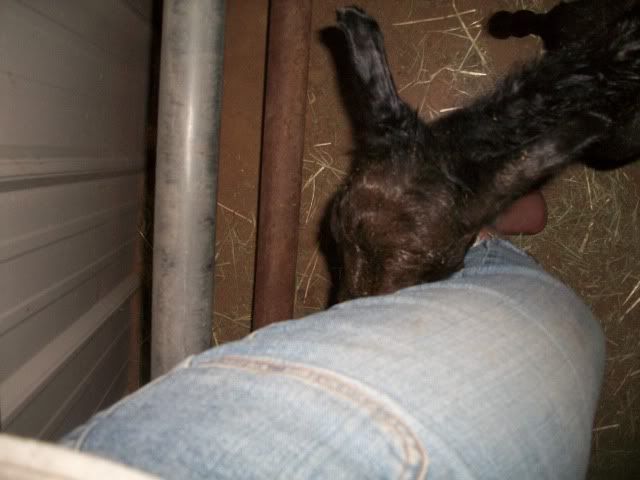 Trying to nurse off THE FENCE!!!!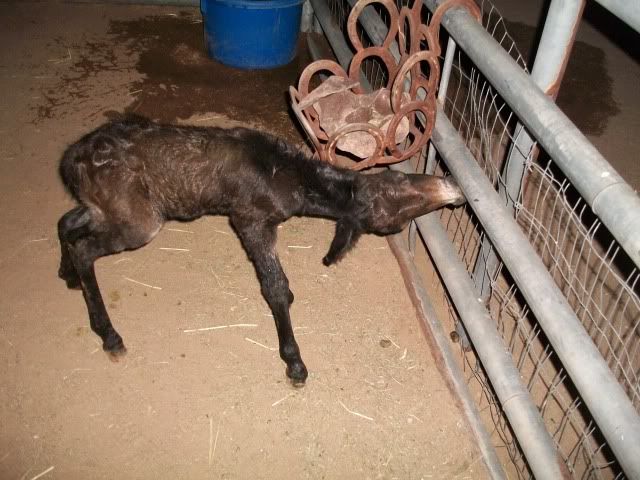 A break for mama kisses!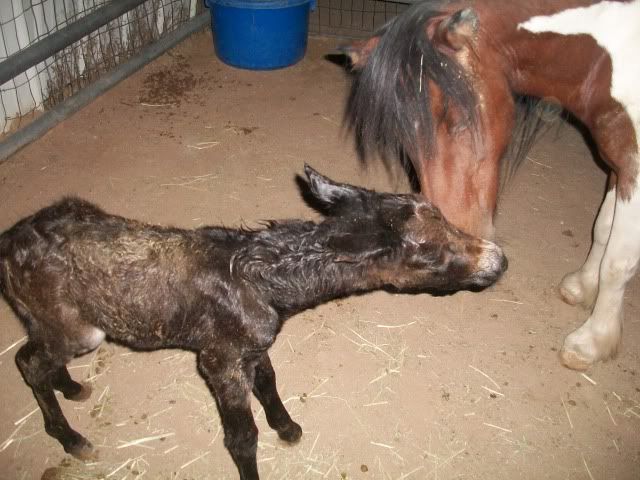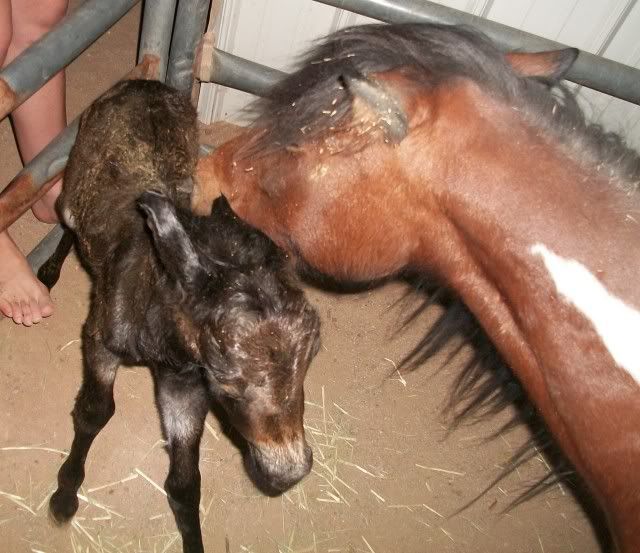 Getting closer...
Almost there...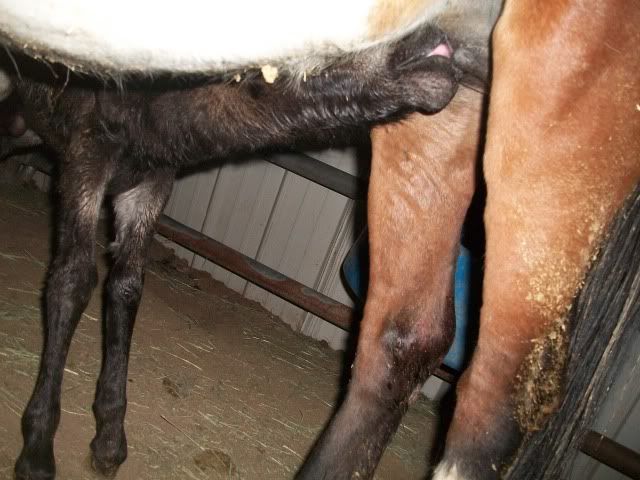 And he's got it down...
http://www.youtube.com/watch?v=fSqYDZqic0s
Oh that face...
He nursed 4-5 times and still no poop... by this time it is 2:30, I am getting pretty tired but I need to make sure all is well so I keep watching, he has made several trips to the "potty corner" (mama keep a very clean pen!!) and finally... exactly in the right place!!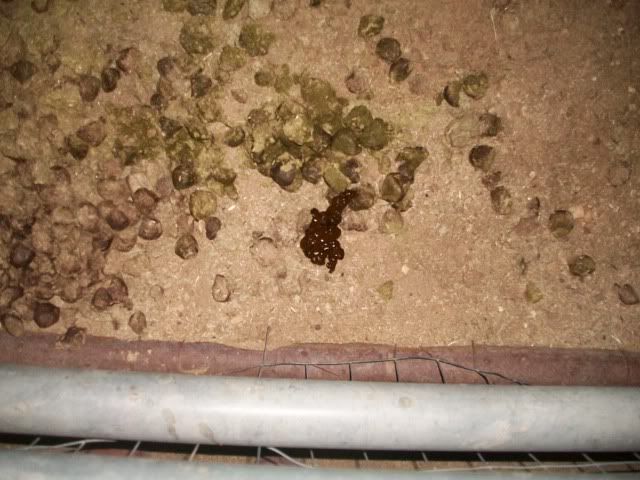 So off to bed I went!!!
Some dry pictures in the daylight this morning...
He's got mama's soft, kind eye...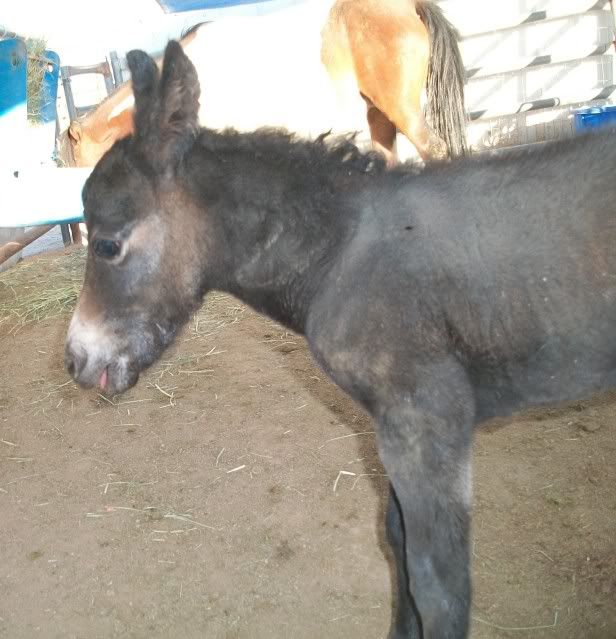 Last night (well, EARLY this morning) he seemed quite the little pistol... even trying to throw little bucks before he was steady on his feet! But now he is an absolute cuddle bug! In fact he makes it hard to take pictures...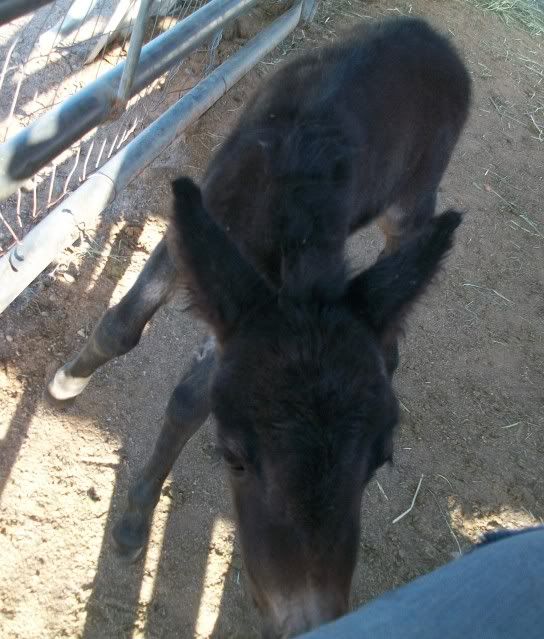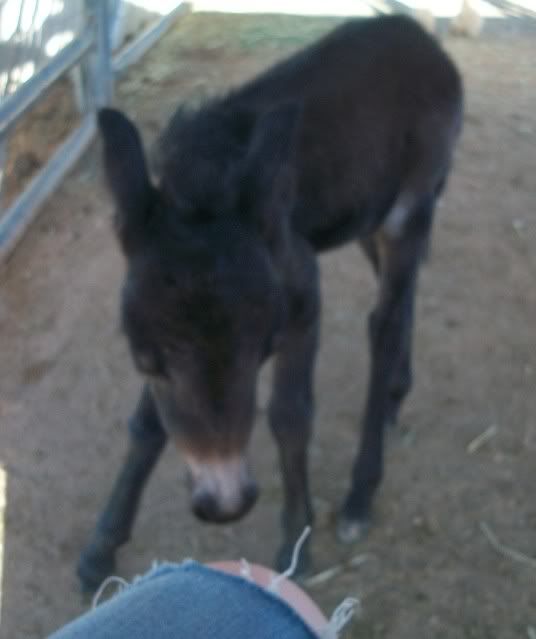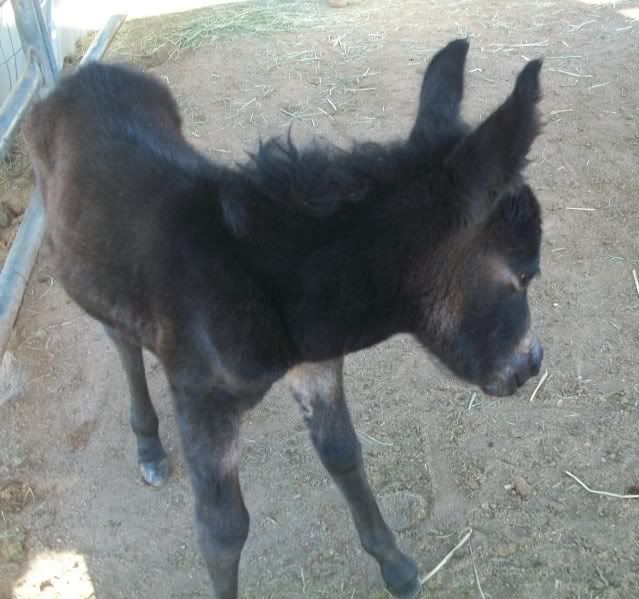 http://www.youtube.com/watch?v=8pS6ZoCelQA
Cute little bum!!


And WOW it appears he could be gelded ALREADY!!! Not that I would do that to him... but everything is there!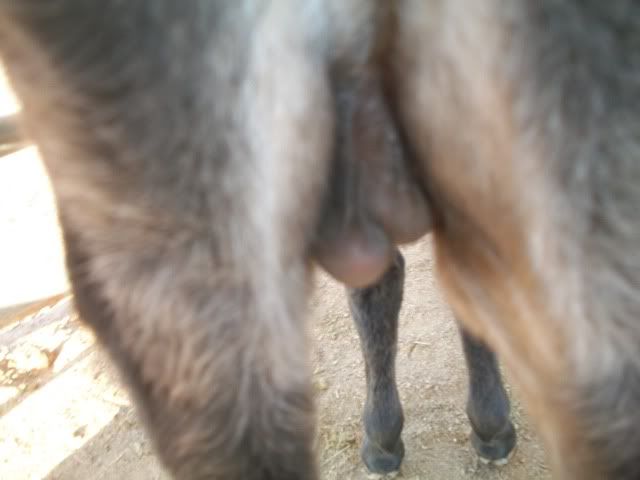 He's an old pro at nursing already... you should hear him slurp!!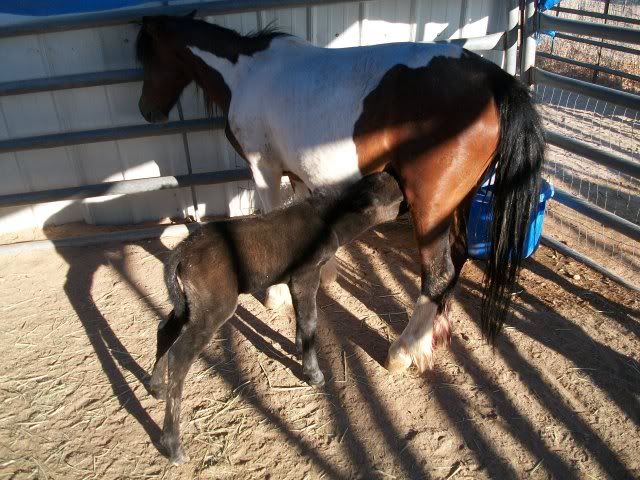 http://www.youtube.com/watch?v=9izMx7SwY3o

Doesn't this just make your heart swell? Foxy is an AWESOME mama, and it's so cute, she talks to him every couple of minutes... nicker nicker... even when eating, in between bites!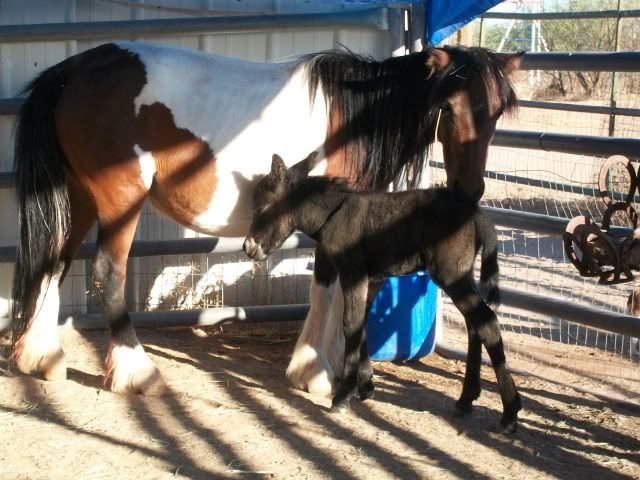 Off to explore his little world...