Well, ok, maybe not THAT narrow...
Today I got up REALLY early - my friend Sabrina calls it "the butt-crack of dawn" - to go riding north of Payson with some friends. We rode from the Geronimo Trail Head, on the Highline Trail which is now part of the Arizona Trail. I'll share just a few pics...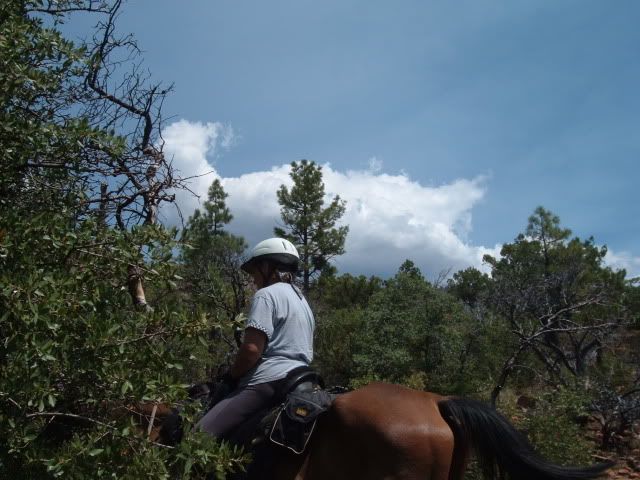 THEN... I am looking at the clouds because I love storms and I love rain and it never rains at home so I was hoping to get wet! And the clouds looked kinda funny all of a sudden... then I realized, it was SMOKE! It was hitting the clouds and spreading out instead of continuing upward... but the color, and something about the look... asked my friends and they studied it for a minute and the general consensus was, FOREST FIRE! Good thing we were headed back already. Heard from some campers near where we parked our trailers that one of their party had headed out the way we came in, and found the road closed... luckily the road goes all the way through to Highway 87 so we went out the other way... this is what we were leaving behind: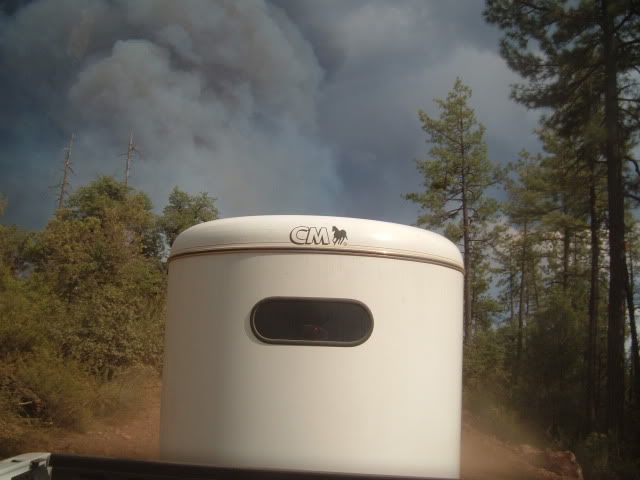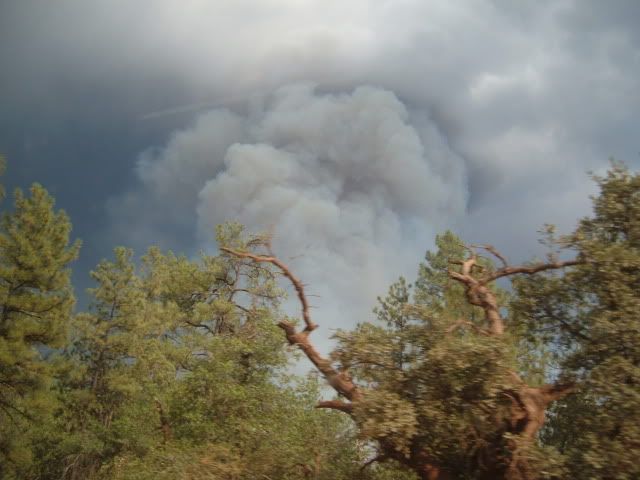 One of our party was behind us on the way out... we called both the others, got voice mail for one and left a message, reached the fourth and she was out safe, and also told us the rig we couldn't reach was right behind her...
So we said prayers for those being evacuated, those with homes in the area, the animals and the firefighters... and skedaddled on home!