Had an AWESOME ride today on the Iron King Trail east of Prescott. First time there for me...
Saw a small herd of antelope from the parking lot but my zoom isn't that good... one of the horses spotted a deer but by the time we got the camera out it was gone, I did get to see the white butt leaving though! And a friend took this of the squirrel we saw...
Curious little guy!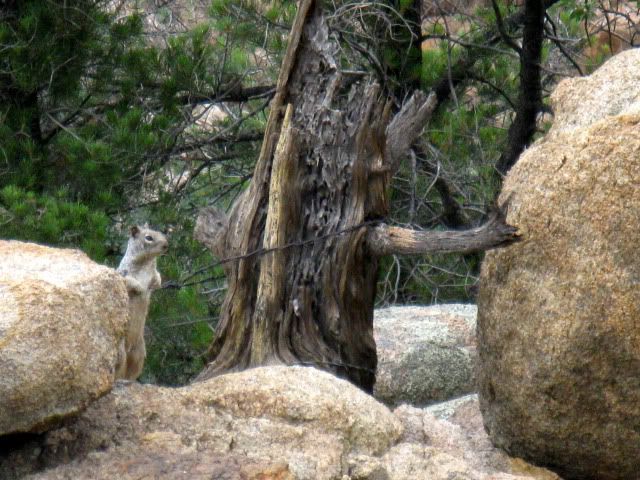 Awesome rocks (I love rocks!)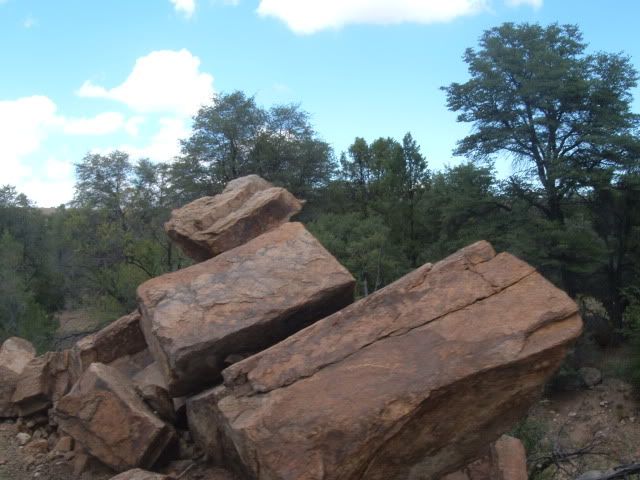 This trail is the old railway bed from the Santa Fe, Prescott & Phoenix Railway... the tracks are gone but the trail is "double-wide" so nice for chatting :)
...and they have some of the old cars off to the side from time to time... with a warning sign!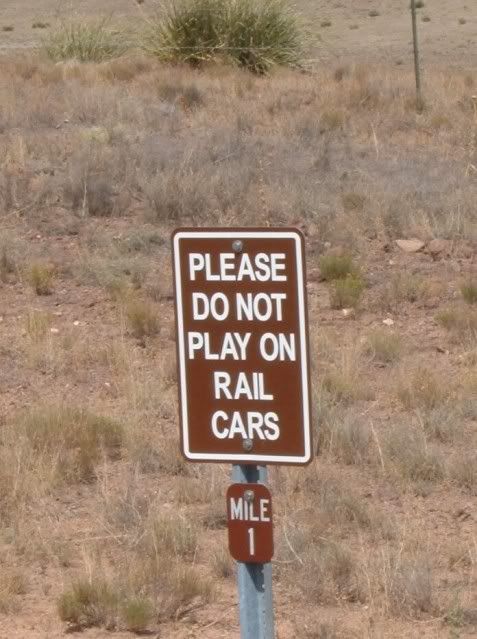 ...which Topper (left) and DD (right) chose to ignore! Those two were determined to check out this odd creature.
A couple of the other rail cars...
There were 3 of these iron bridges to cross, so going out and back we ended up crossing six times. The horses did great! It was pretty loud though... I will try to add a video that one of the girls took soon!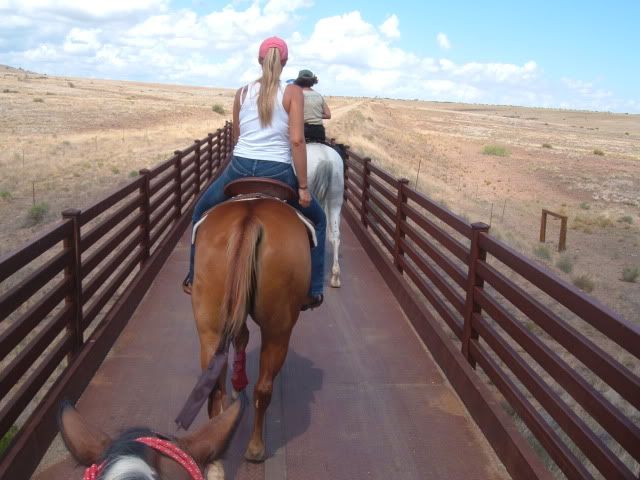 Trees growing right out of the rocks! I know how it happens, but it still blows my mind...
More rocks.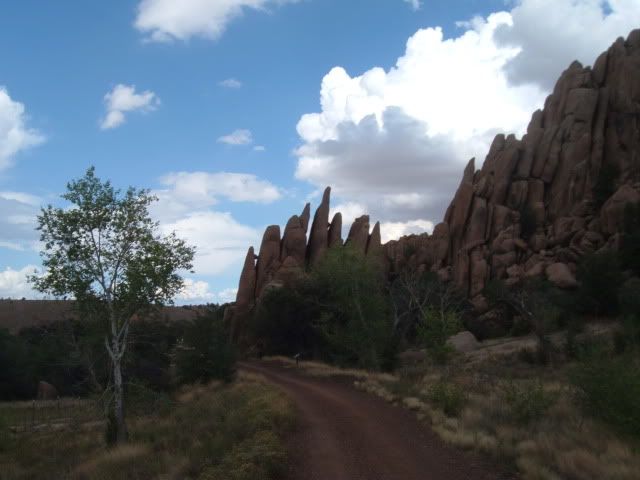 Our first glimpse of Watson Lake...
There were several canoes on Watson Lake. One held a father and his 7-year-old son who wanted to come see the horses... the little boy fed katie a couple of carrots and touched her nose but we couldn't convince him to get on. Even though he said he'd never ridden a horse before, he gave up his first chance. His refusal was cute though - he claimed that the canoe was enough for one day!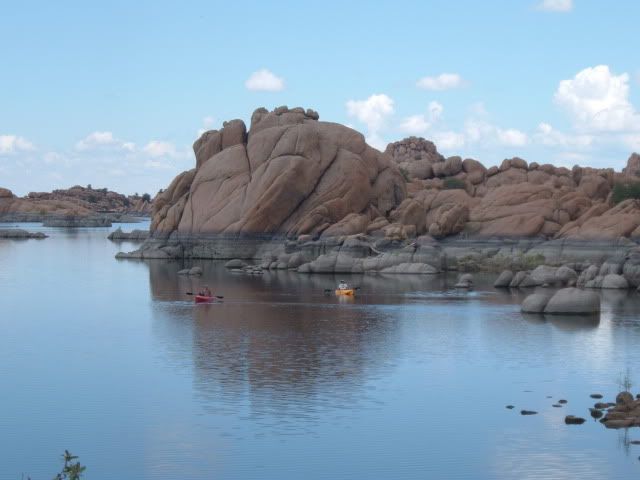 A Katie earcam of the lake - it was just beautiful! Right before we finished our lunch stop there was a light shower, almost couldn't feel the drops but wow it was gorgeous to see them plopping on the lake and a lovely sound as well!
Two boys just KNOW there is a lizard under this bush!!! Yup, TWO!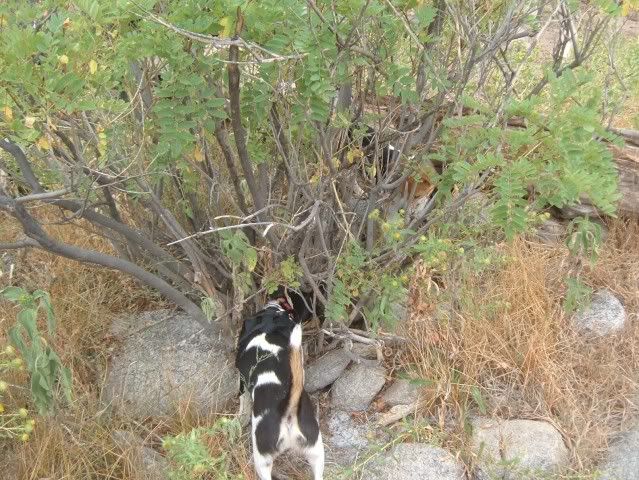 Look right in the middle... there he is!
Despite the green grass and several carrots of her own, Katie thinks she needs part of MY lunch (I think she saw me slip a little turkey to the dogs!)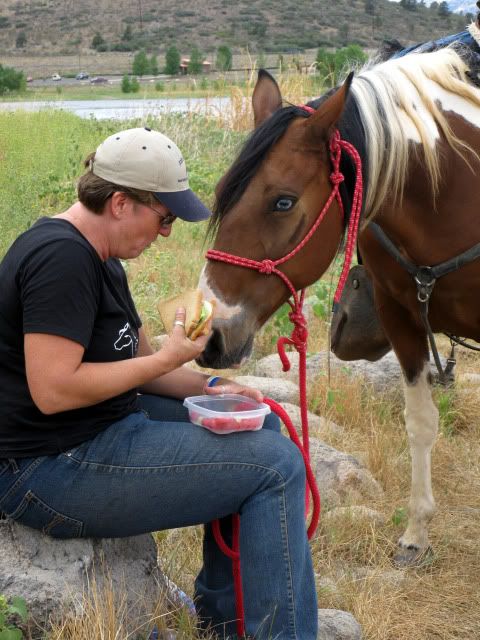 Easy to get to and a gorgeous ride (even though the early part of the trail is a little boring lol - our trail boss even apologized for it! But of course the rocks and the lake more than made up for that...)