Today we rode Spur Cross. Nice day and good company. There were a bunch of us...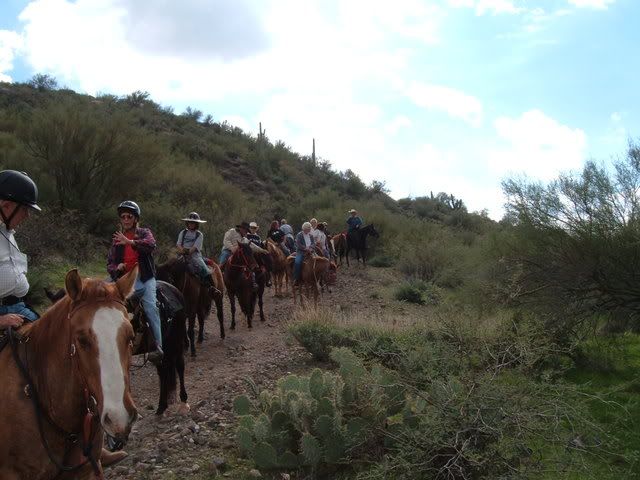 Lisa and her mustang mare Maggie. This gal keeps me in stitches, she is so funny!
Jean and her mule Reba. Jean is the one who got me into miniature donkeys!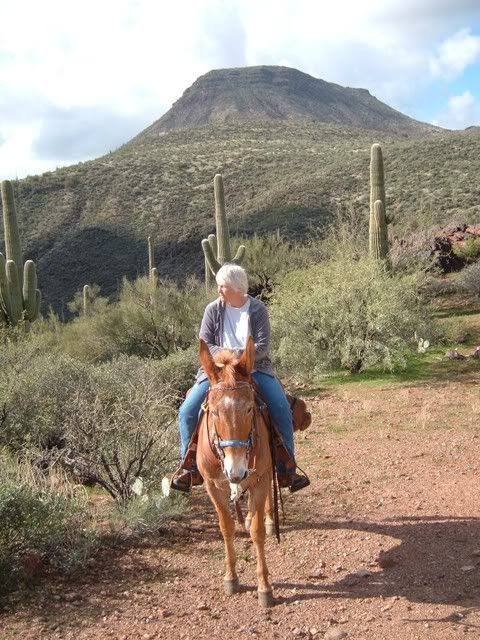 Sara and her gelding Tonka - his name is SO appropriate! And look, she got a helmet brim too!
Linda and her mare Kate - one of those horses worth her weight in gold! Actually you could say that about the rider too :)
And Melanie on her gelding Shiloh. Isn't he handsome...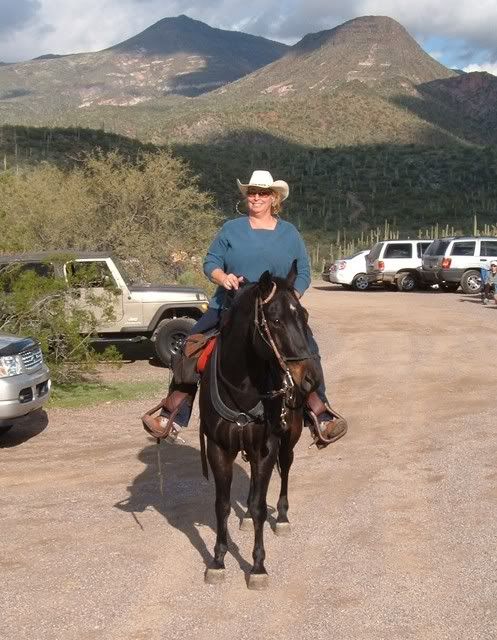 These are not my only friends, really. Just the ones who went on this ride that I got good shots of lol!