Look what Randy got me...This is a Barbados sheep (ewe). Actually there are two...
Ah, there's the lamb :)
Hard to get a good picture when she keeps hiding behind mama.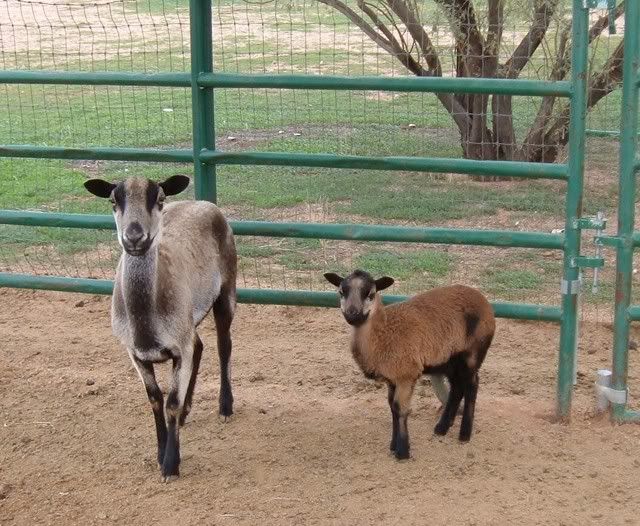 According to the guy he got them from, they LOVE weeds. They eat HIS weeds even when he puts hay out - BEFORE the hay! AND... they trim mesquite trees too :)
Now, for names...