Yup, today, with ME riding her :) Well, she's been out with Toni on her and Kirk taking pictures as he rode with, but today there were SIX riders total!
We went down a little hill into the wash... we rode in sand, rocks, mucky mud and even in water. She spooked once at a pile of 3 tires - now why she would do that when we have a whole pile of tires in our own yard, I have no clue! But when she spooks, she spooks LITTLE - just a little drop of the shoulder and a tiny jump to the left, and I handled it just fine.
I'm so happy to be aboard...
Blue shirt on the left is my trainer Toni, I had to laugh when I saw this shot, she was keeping a watchful eye on me the whole time!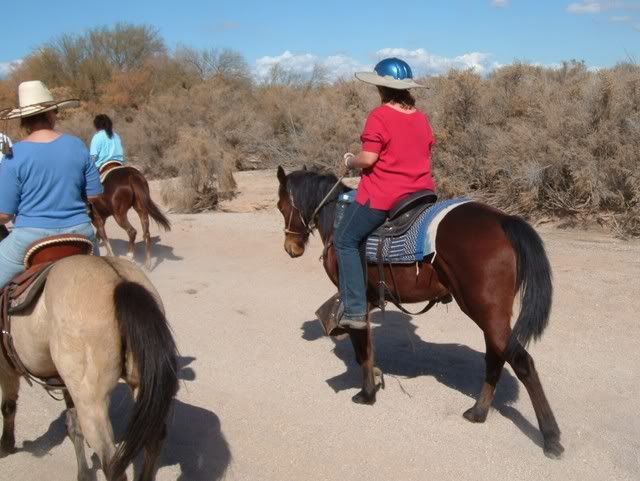 Once she tried to argue with what I was asking her to do!
But I made her stop and behave...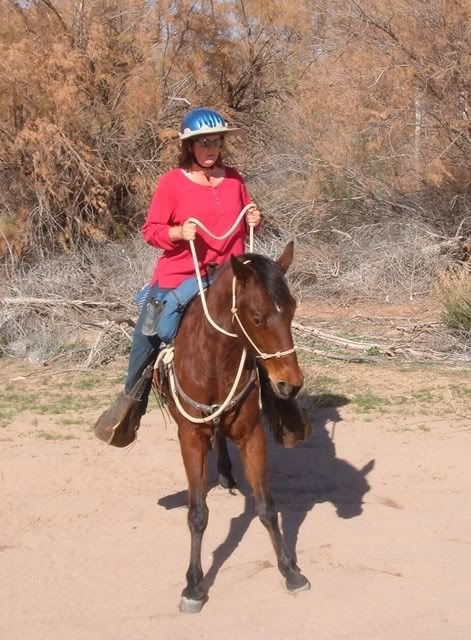 And we moved off nicely again :) Toni says I handled it just fine!
I just love this one, the wind in her mane...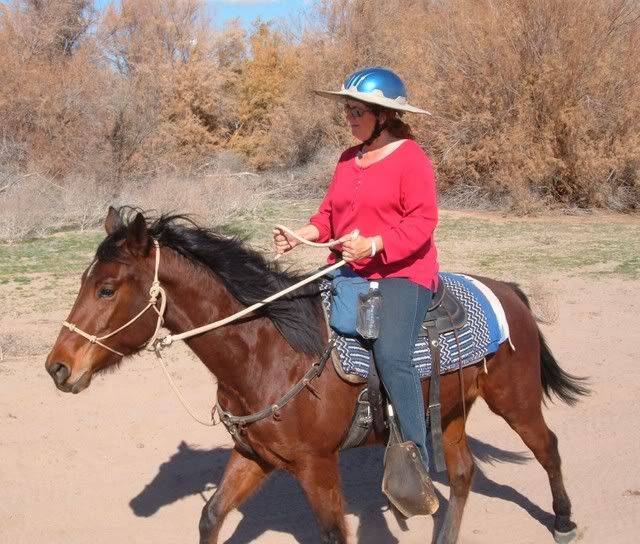 Toni says this is "thinking sweat" from Luna using her brain so much!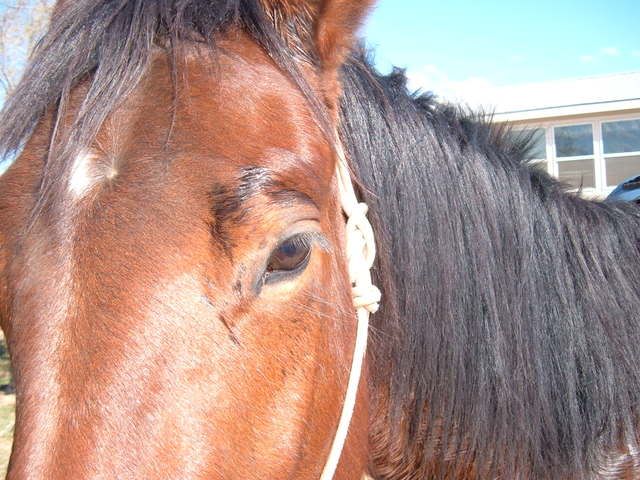 I'm so happy with my girl!!!