What a pretty area... but wow LOTS of cactus!
A Katie earcam :)
It's hard to tell from a still shot, but my friend Linda's horse Kate LOVES to scratch her belly on the bushes... it is absolutely HILARIOUS, the way she walks into a bush and then weaves back and forth and sideways to scratch her belly... guess it's a mustang thing? Just look at the expression on her face!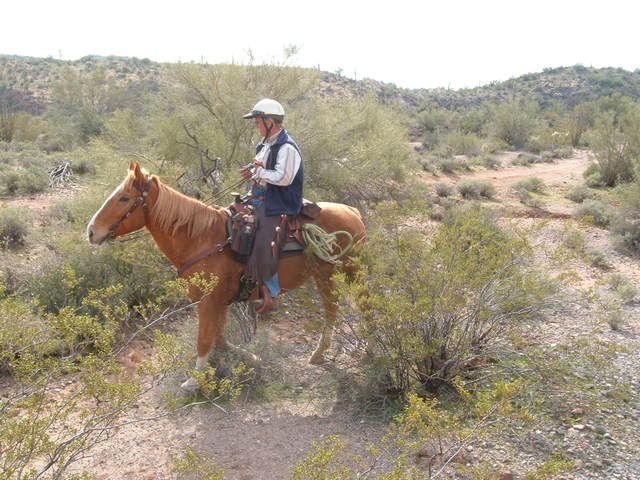 My friend Sara and her horse Tonka - he LOVES the water...
On one trail we found a windmill...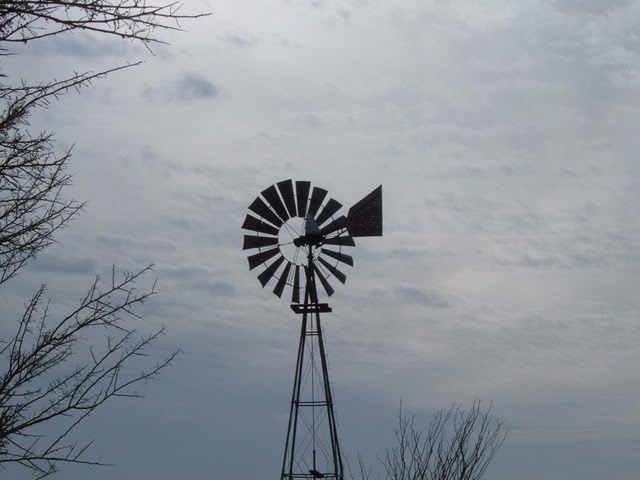 It was so overcast that I was able to get a direct picture of the sun...
And after riding, lunch at Anita's in Wickenburg YUM... can you find me?