Just before Christmas I got an e-mail from Vernette, the gal who sent me Nikki Renee last year... her neighbors have 3 mini donks they can't keep, they have tried to re-home them locally but ended up taking them back as they weren't being treated kindly... she told them about me and they asked her to contact me. Vernette was kind enough to bring the donkeys to her place for a short time until my schedule allowed the trip... and I asked Randy if he wanted to do a road trip just like "old times", and he was amenable! This made me happy because without his assistance, it would have taken me TWO days to make the trip, I just can't stay awake driving that long... And in fact he had a great idea, he borrowed back the truck we are selling to his son and we were then able to use our "transport camper" rather than pull a trailer, which also helped with the cost of fuel for the trip.
We pulled out the gate right on time at 6:00 a.m. and headed north. I took over 100 pictures but I'll try to restrain myself...
The sunrise on the butte across from Copper Canyon just before Camp Verde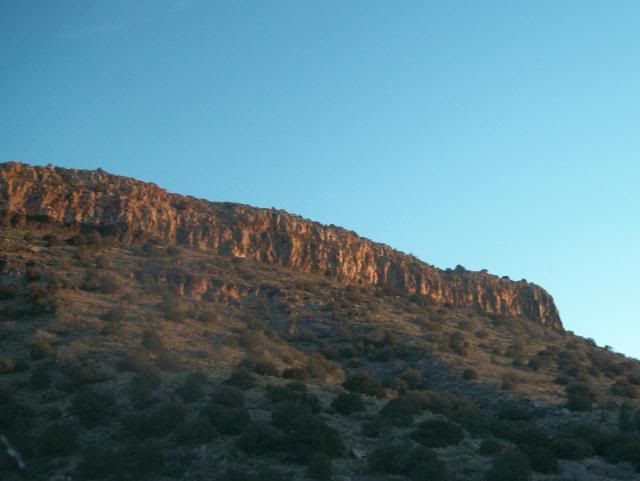 Once we got north of Flagstaff on the Reservation, it was like we had driven into an issue of Arizona Highways magazine...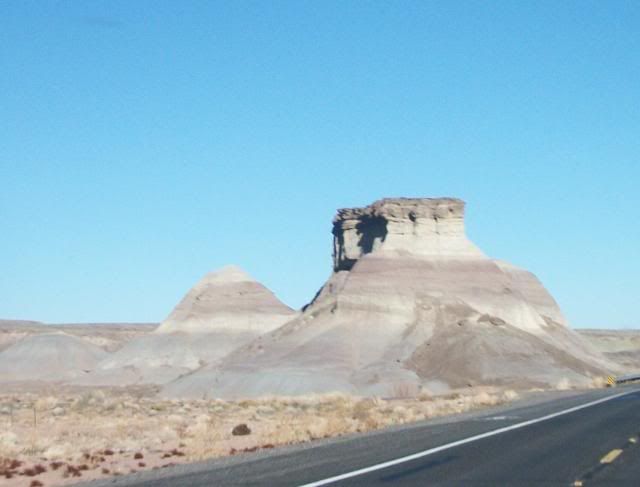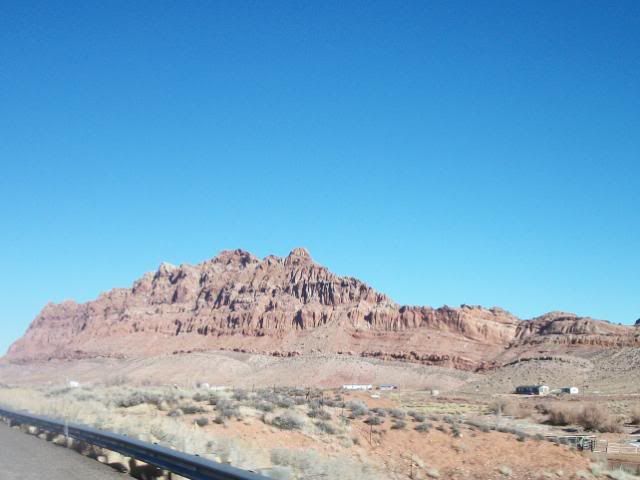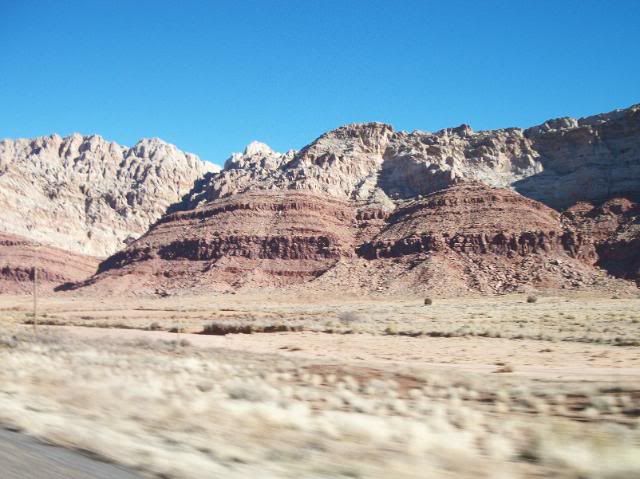 We stopped at McDonald's for a snack and since it was daylight I got a shot of the transport camper for folks who might be curious.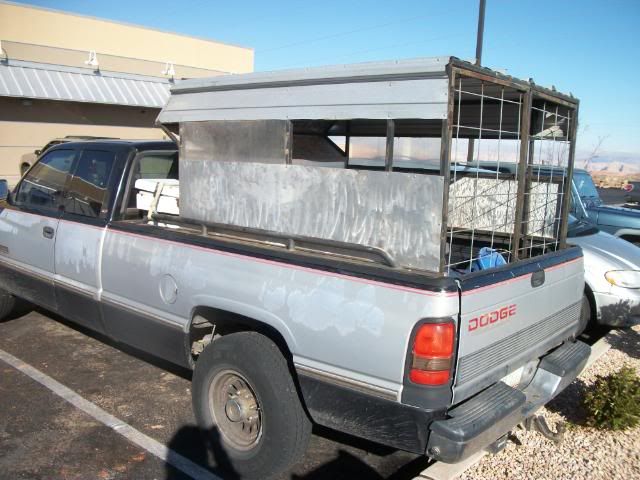 Lake Powell!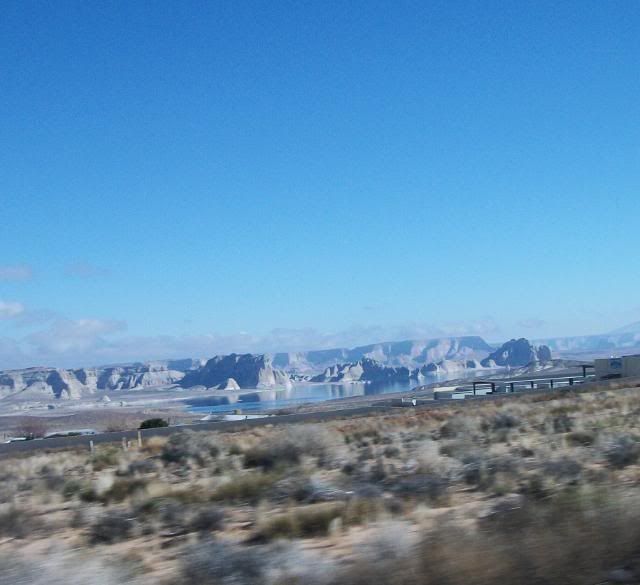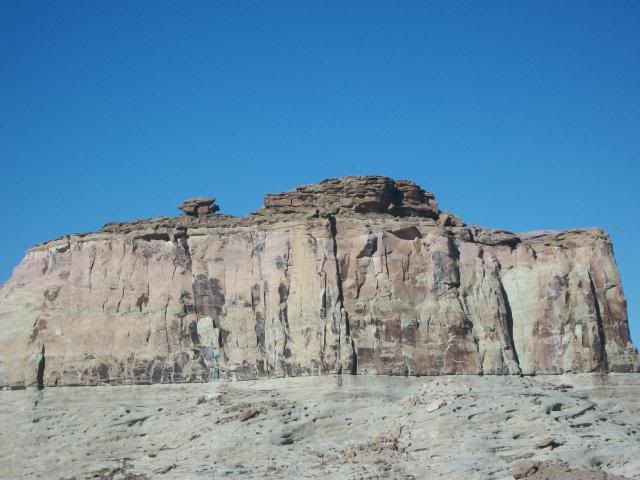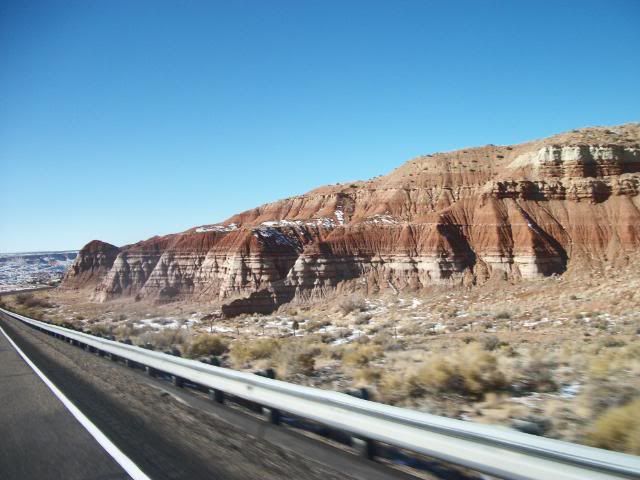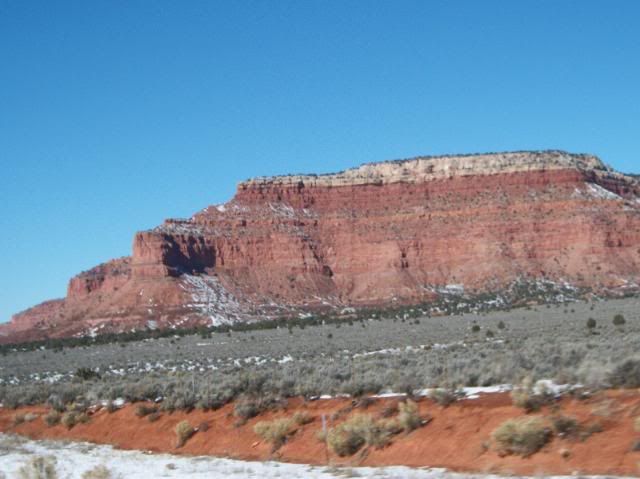 When we arrived we parked out front and walked into the back to see where we would need to park... and met the donkeys. All 3 came to the fence to greet me, and allowed me to come into their pens and put halters and blankets on with no problem. They all led nicely to the truck... and the baby boy and the dad, Gus, loaded up pretty well. Mama was not so sure about getting in there however, and that took a little effort. But they were all loaded and we were back on the road within 40 minutes.
Baby boy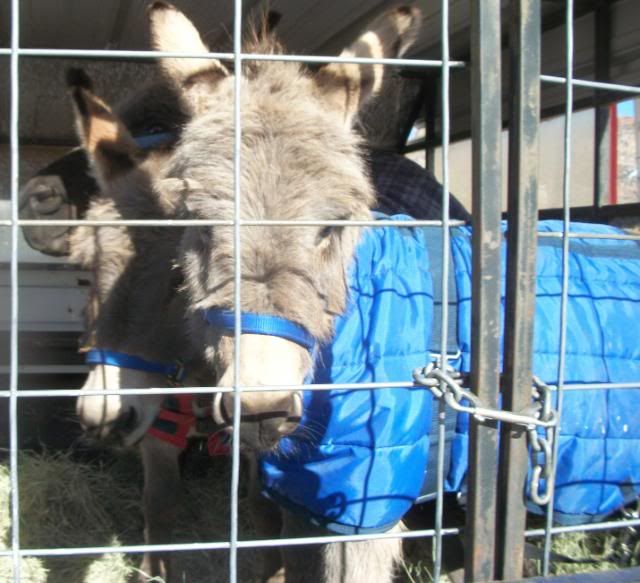 Father and son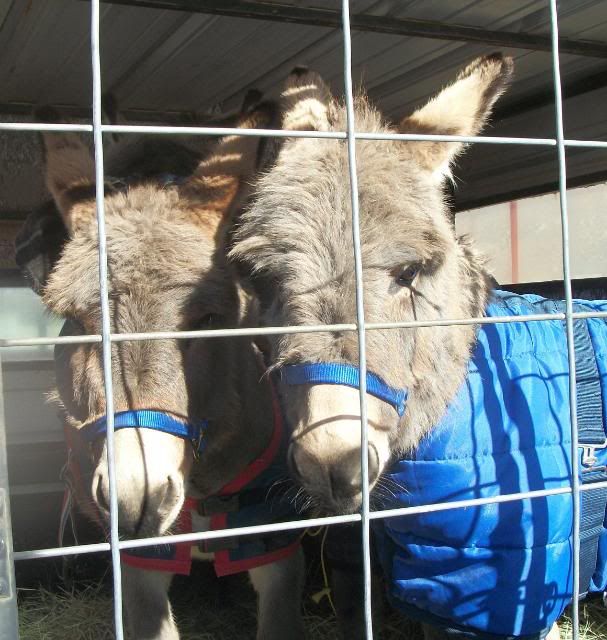 Anf finally mama pokes her dark nose through the boys to get in a picture.

A neat old barn...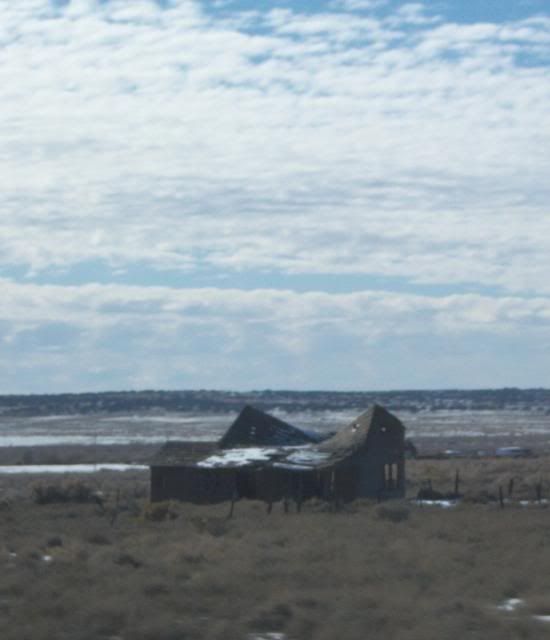 My attempt at artistic photography!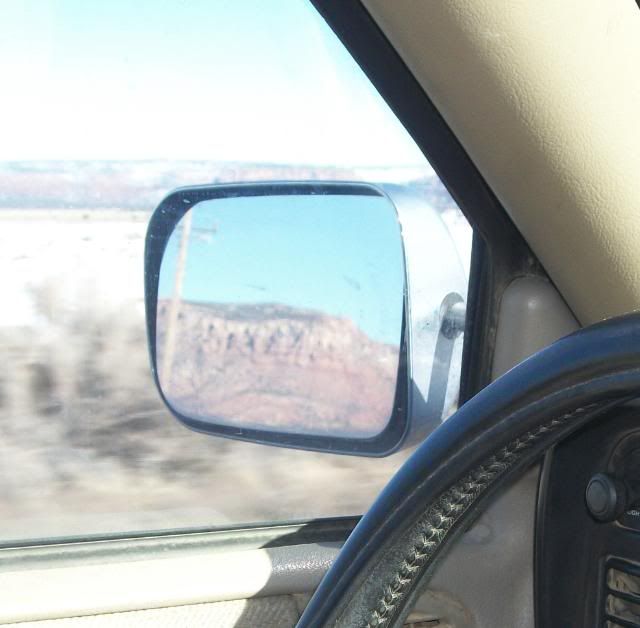 Amazing colors
And then Randy decided he was tired and we should switch drivers... so he pulled off the road in what he thought was a good spot. Apparently he was mistaken...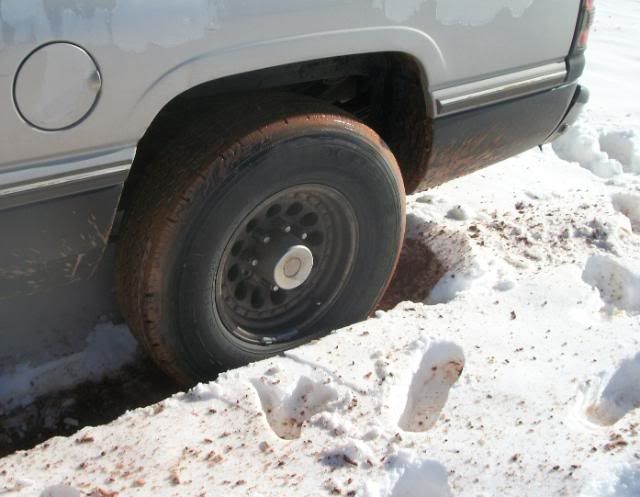 Trying to put chains on...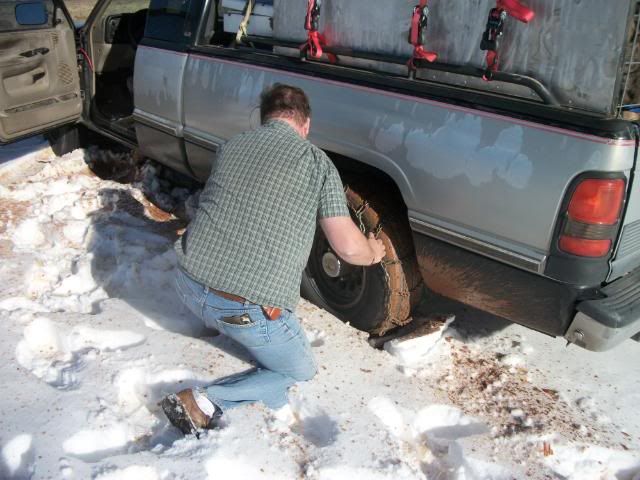 And it's just not working... Gus thinks he has a better idea lol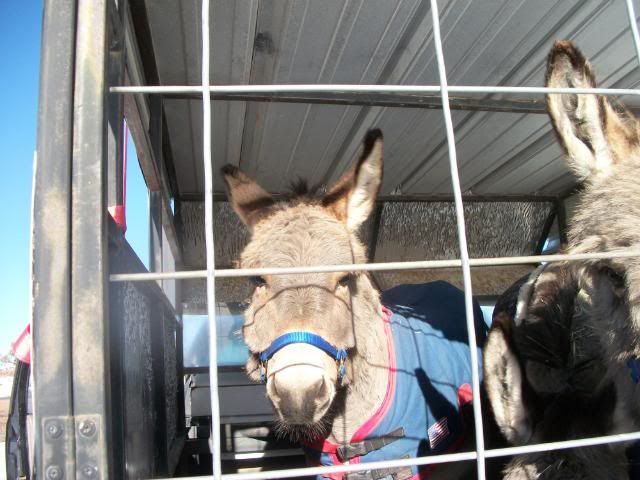 I flagged down some folks in a pickup and they pulled us out... looking at the mess we left, I doubt we'd have ever gotten out on our own!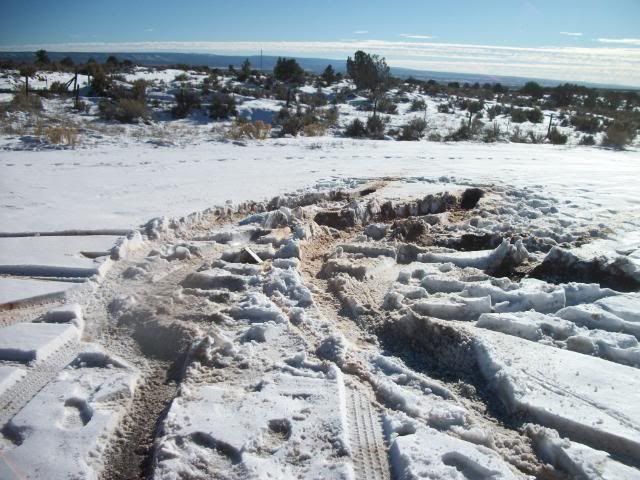 Bck to Lake Powell... I love this picture, the lake is so blue, and if you look closely at the shadow, you can see a donkey's ears :)
One more attempt at artistic photography...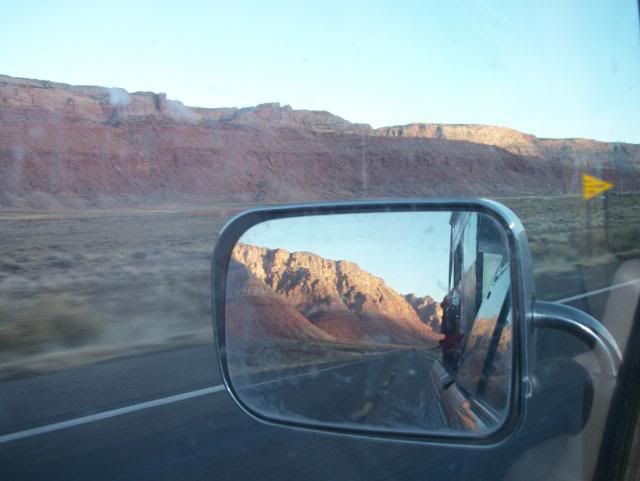 The evening light sure changes the color of the mountains!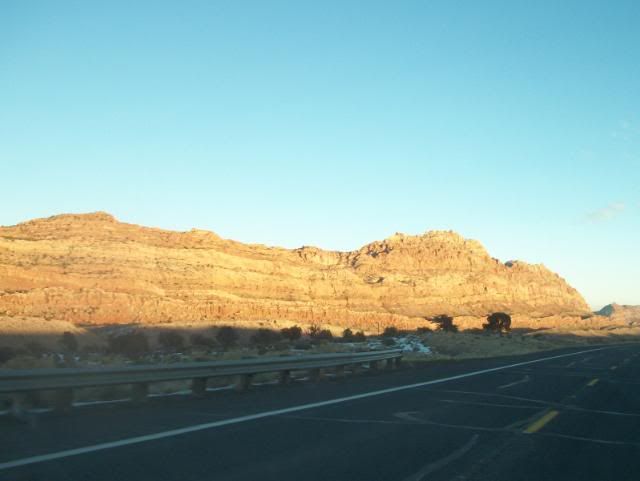 Shortly after this is was too dark for pictures. We stopped at Cracker Barrel (YUM) in Flagstaff for dinner and to give the donks a chance to rest. We were able to get a table by a window where we could see the truck, and it was quite entertaining to watch the reactions of people walking through the parking lot! And of course we had visitors with questions both getting out of the truck upon arrival, and when we were leaving...
Made it home safely by 10:00 p.m. - looooooong day and tiring, but successful! The donks unloaded quickly and were happy to be released from their blankets and turned out in a pen where they could pee and roll!