When Cassie first arrived I had an idea for a great home for her, but with the holidays and the Resolution Ride coming up, I had to put my idea on hold... well once I got home I e-mailed Kara, who lives down the street, and sent her some pictures, and she excitedly agreed they should look at Cassie, so a plan was made for Saturday... TODAY!
Having been told that Cassie had ponied and packed a few times, I was hopeful that pony rides would be an easy transition... and I was right!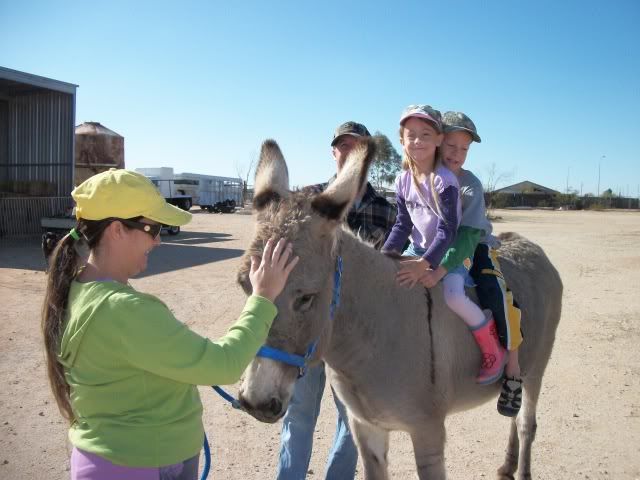 Adding a saddle was no big deal either.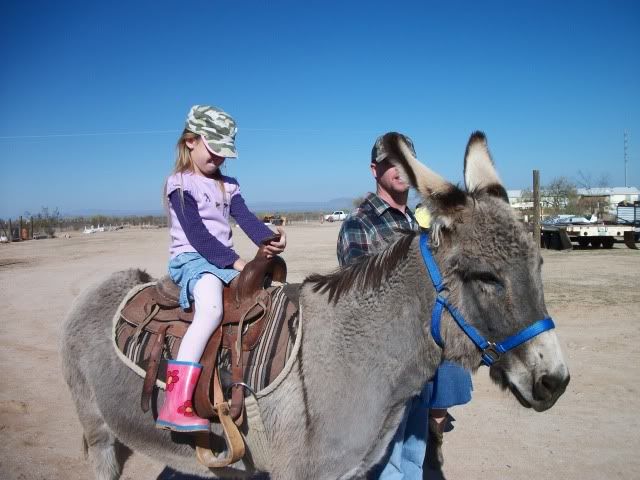 Cassie with her new "sister" Annie the Haflinger...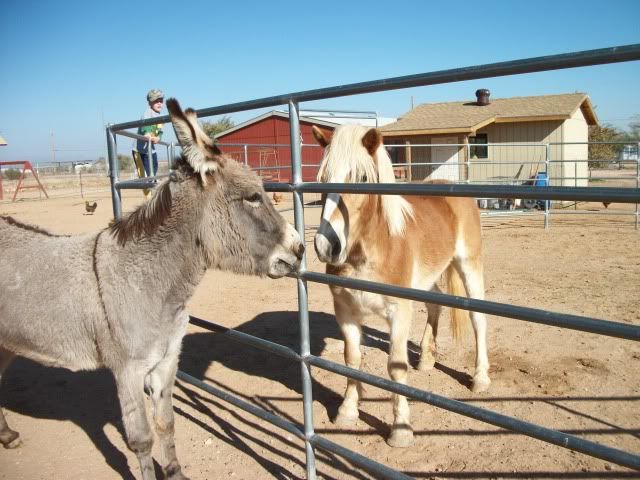 Jason holds an apple for Cassie... upon seeing this picture, the gal who brought her here was SO happy... since Cassie's first owner was a man, she was glad to see that there will still be a man in her life...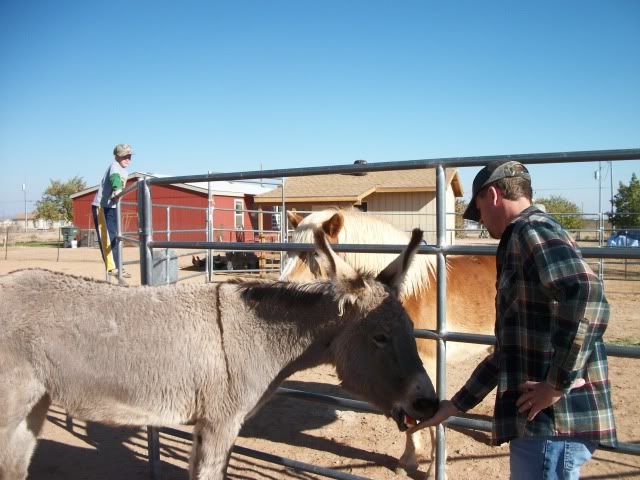 I don't know, I think that Cassie hit the jackpot - what do you think?