I've been chuckling for days at my lil Ty, snuggling in the doggie bed in my bathroom while I get ready for work in the mornings... usually the other dogs are still outside but since he has virtually no hair, when it's this chilly in the mornings I let him come inside with me while I get ready... I should have been taking pictures, but I forget to take the camera with me, and if I try to go get it, he pops right out of that bed and follows me...
So yesterday morning, for whatever reason, Sherman and Rocket were at the back door as I came in, asking to come in, and I couldn't resist so I let them. With all 3 boys trying to squish into the doggie bed, I just HAD to run for the camera...
And Ty even stayed, because of course following me would have meant giving up the lil corner he had carved out for himself...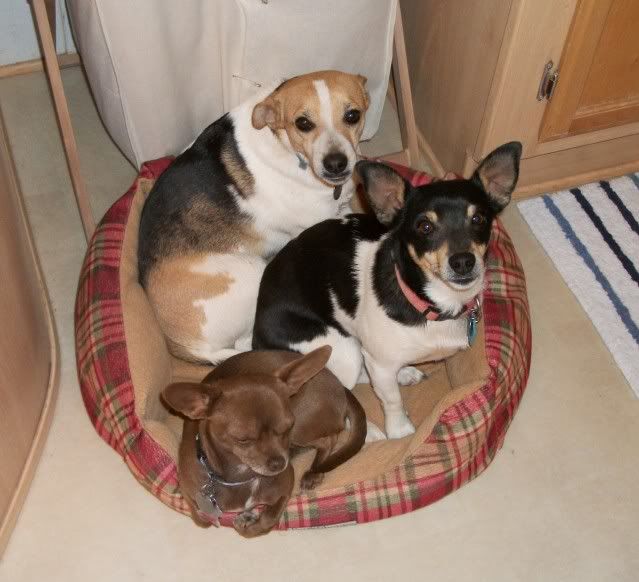 However Sherman decided it was just too crowded and he found himself another soft spot...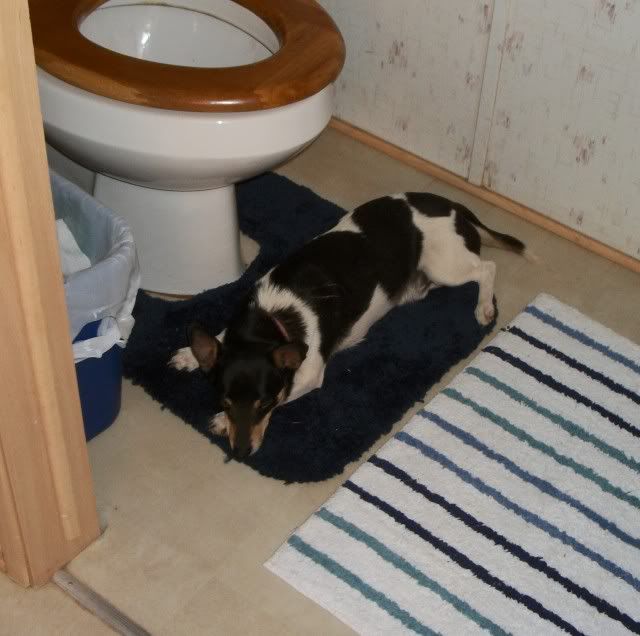 Leaving Rocket with more room to sprawl... poor Ty, still crunched into the corner...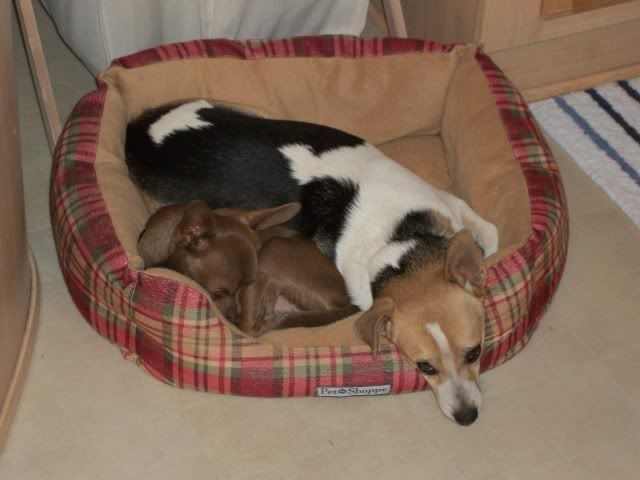 In the process of getting ready, all the dogs followed me out of the bathroom at one point... and Sherman was the first one back in, so guess what happened...
I noticed the 3 littlest pups all snuggled together in one bed in the laundry room, so I went back for the camera... but when I returned, I found that Angel and AJ were no longer sharing, and Esmerelda apparently went out through the doggie door... for a "prissy" little Yorkie, she is a real tomboy, she LOVES to be outside...