Finally the blue skies they have been promising us...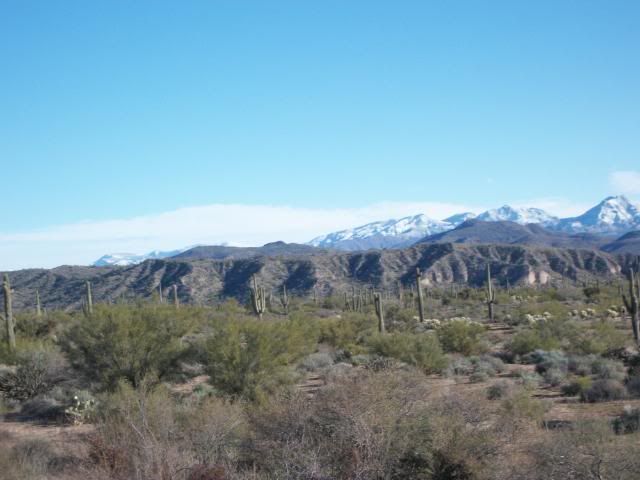 Not much in the way of pictures got taken today as we were moving out... but here are a few:
Saguaros and snowy mountains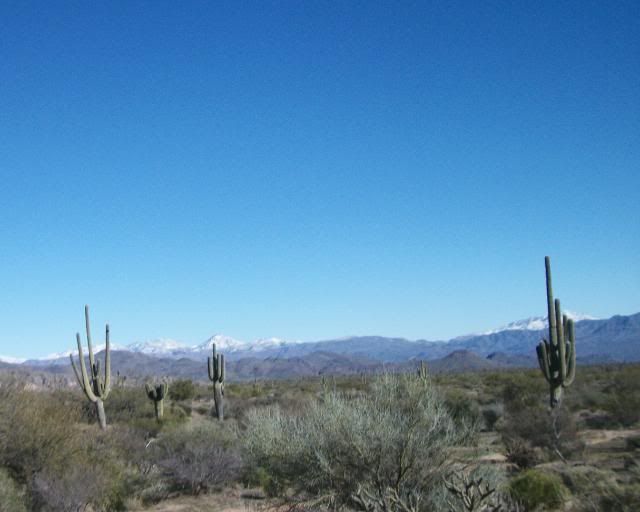 Shirley and Champ out front - live riding behind this boy, he has the most gorgeous tail...
Brenda and Patch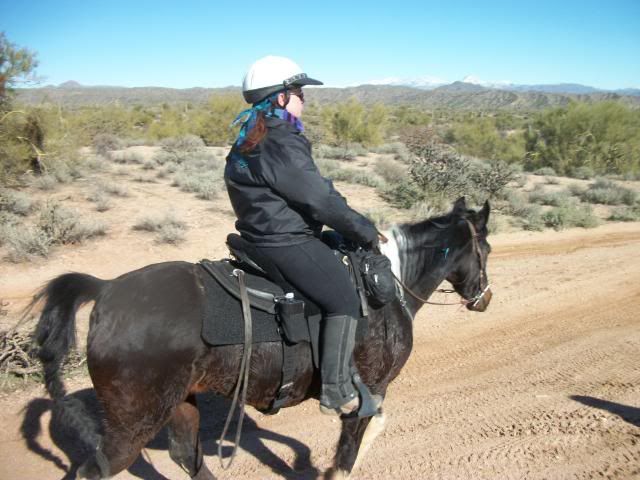 Sabrina and Savannah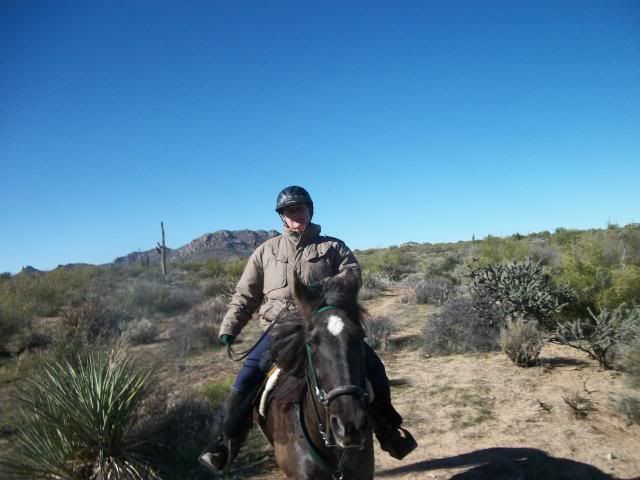 A self-portrait :)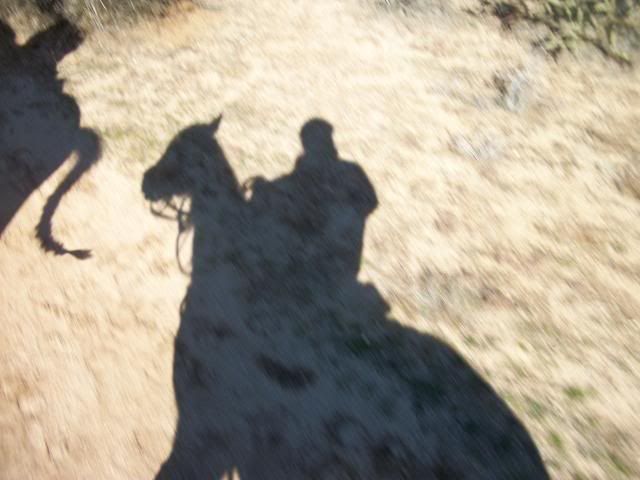 This
is my favorite video from the day...
We got a bit of a late start this morning due to the cold but we all finished in time and with the horses in good shape! I think Glory and I were 17th out of 20 today...
I can't wait to get home and update my facebook status... I'm gonna say:
75 miles... 3 days... 2 horses... 1 butt! SUCCESS!!!!
YAY ME!!!!