I was taking my friend Laurie for her first "endurance practice" on her gelding Topper, along with my daughter Hilary and another friend DeAnn, so I invited Sue to come along and ride Katie and she did! I was impressed to hear that she actually drove to Estrella and HIKED the trail a few days before, so that she would know where to park and what to expect...
Laurie and Topper with downtown in the background
Deann and her Arab gelding Onyx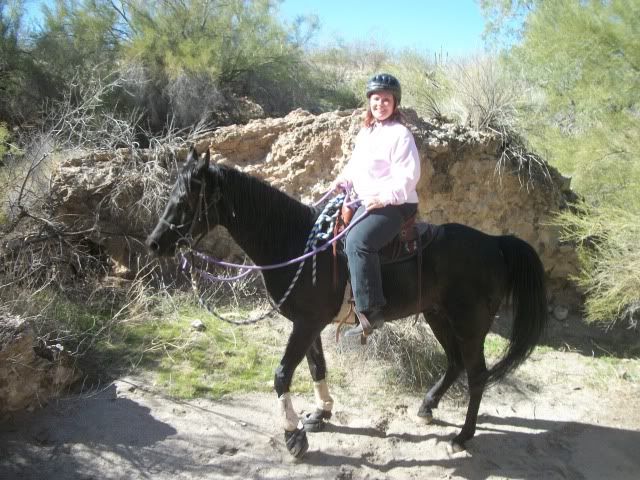 Me and Glory of course...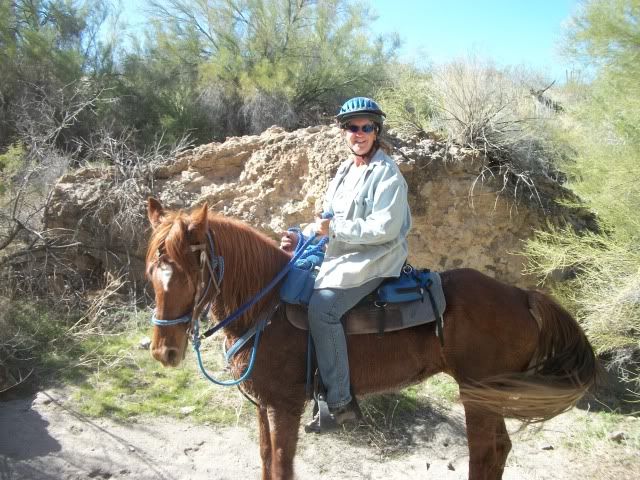 Hilary and Destiny - wish I was that limber!!!
Along the trail...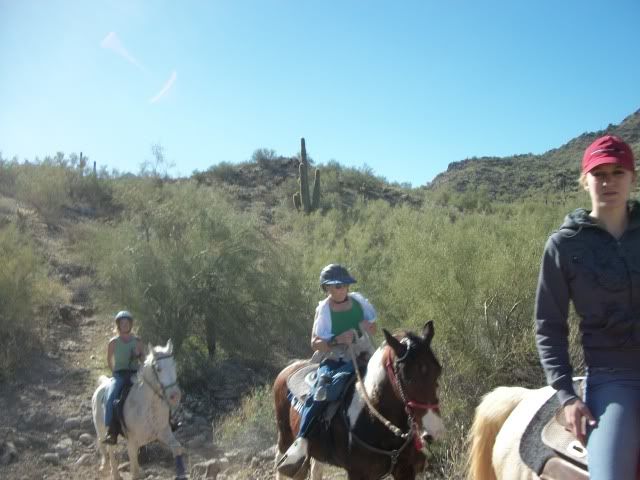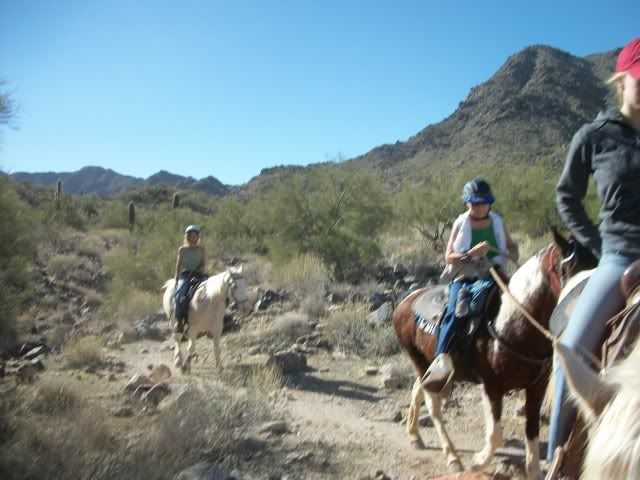 This is the
smart-@$$
response I get when asking my daughter to move out of the way so I could get a good picture of Sue...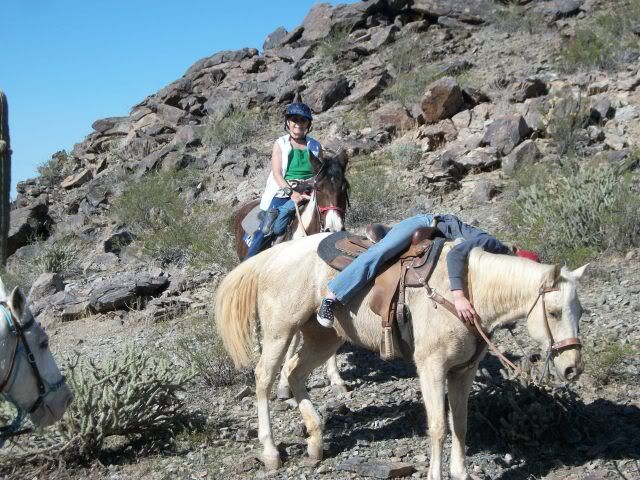 Finally, a great picture of Sue and Katie!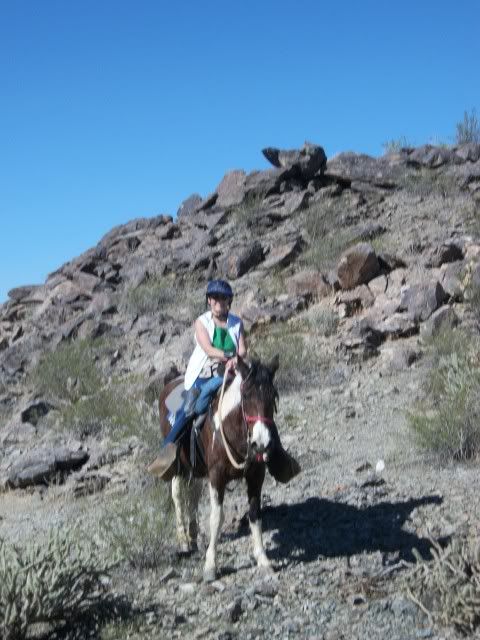 Sue has family coming in this next week so she will be busy, but I hope to talk her into another ride soon!