Do you think I got up early enough???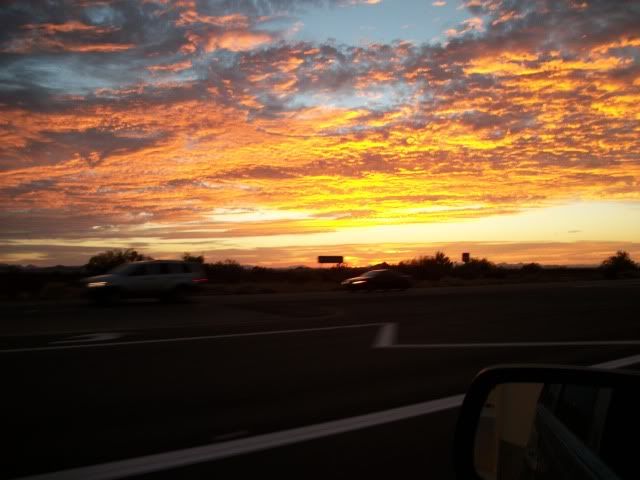 This is my friend Shirley's new horse, Champ. Isn't he handsome...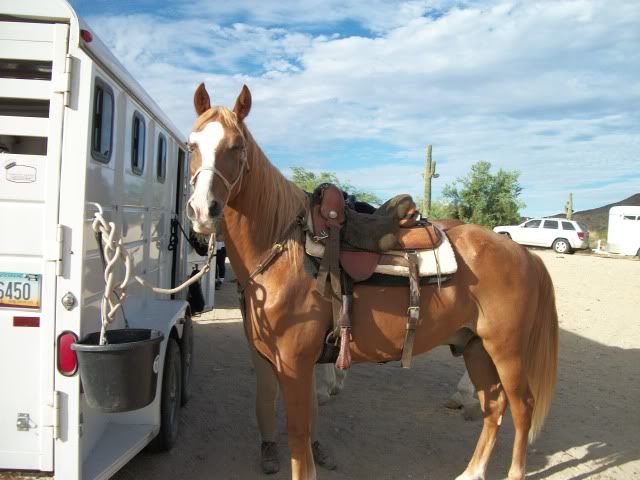 And he LOVES his new mama!!! See, he came from a place where he didn't get ridden much, and this boy LOVES to MOVE...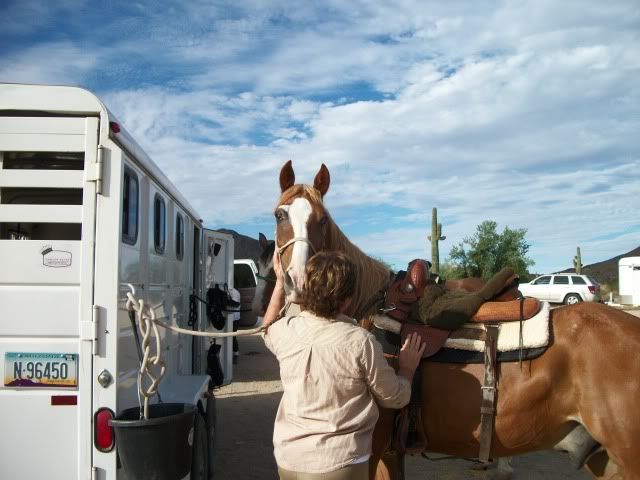 Brenda was along as well, with Danny - this horse has an amazing story... he had an eye problem which his previous owners couldn't afford to fix... Shirley took him in and took care of all his medical needs... he is such a nice old boy!!!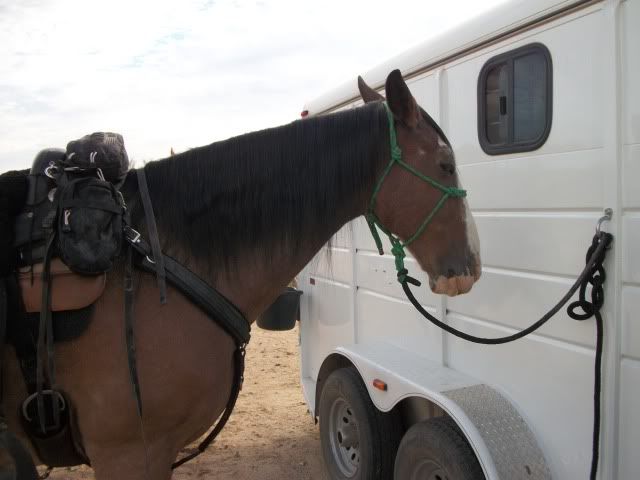 Shirley and Champ at the top of the first hill...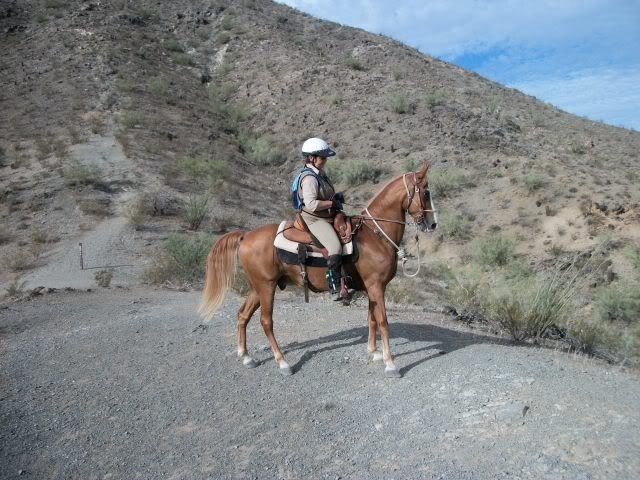 What an amazing horse... he WALKS, just his normal walk, at FIVE MILES PER HOUR!!! It was a challenge keeping up with him... as you can see:
Take a closer look, there he is, way ahead!
After this I was too busy keeping up with him to take more pictures :( but we had a great morning!
And, I swung on out to Queen Creek to pick up Luna since I was already halfway there... it will be interesting to see how things go at home with Glory having come in while Luna was away...