Well this morning it was the Black Canyon Trail, leaving from Emery Henderson Trailhead and heading north, we did the Boy Scout Loop and then continued on to Doe Spring to water the horses as it got pretty hot. Meant to be about a couple hours, ended up being FIVE and got pretty warm by the end... and tired! Can you guess who I rode?
This is Kate, who belongs to my friend LindaK. She has a hilarious habit of stopping on our rides to scratch her belly on a handy bush...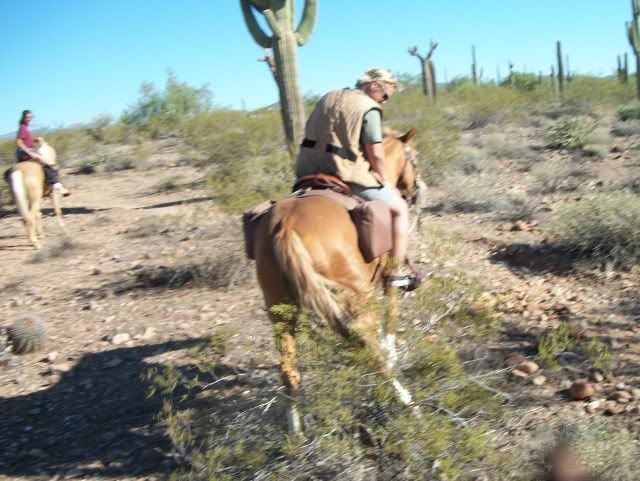 Between the Boy Scout Loop and Doe Spring this hill is COVERED with saguaro, just beautiful!!!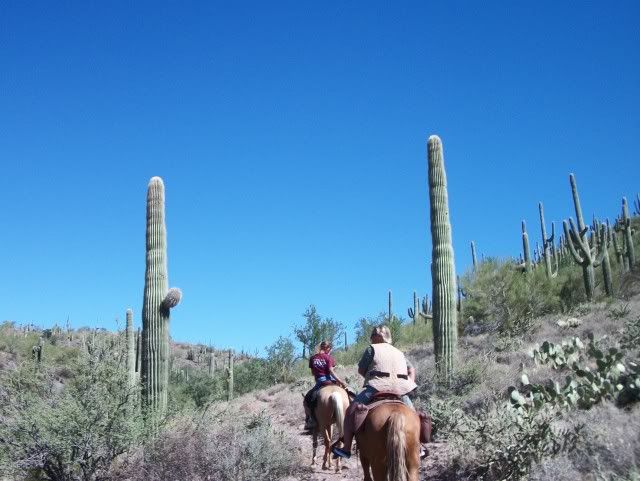 I liked this shot of my friends framed by saguaro too...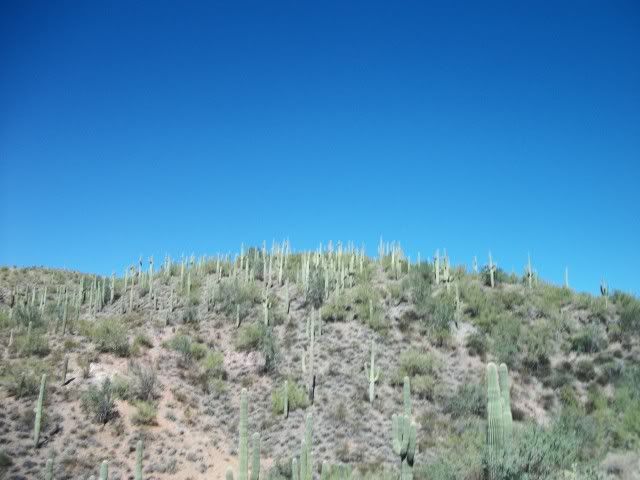 And we saw this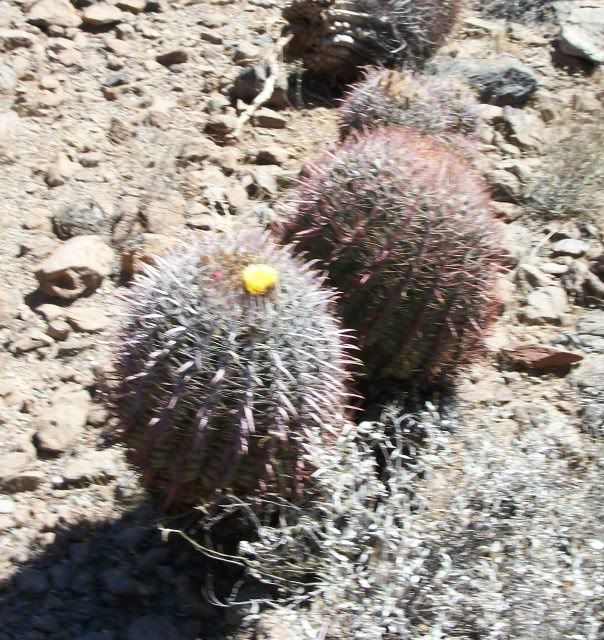 Oh, and I was riding LUNA! She wasn't a nut at all today.. in fact, she was SO CALM she was almost a dud, I got tired from kicking her trying to get her to move along... just might have to get the spurs out before our next F-RIDE-day!
And now I am off to Goldein Wei, our favorite Chinese restaurant, for a birthday dinner for my friend Melanie - looks to be about 15-20 of us gathering, should be a blast! And after that, a moonlight ride, which I will have to post tomorrow.