Had a great ride out from the Wickenburg Rodeo Grounds this morning with Mary, Melanie and Linda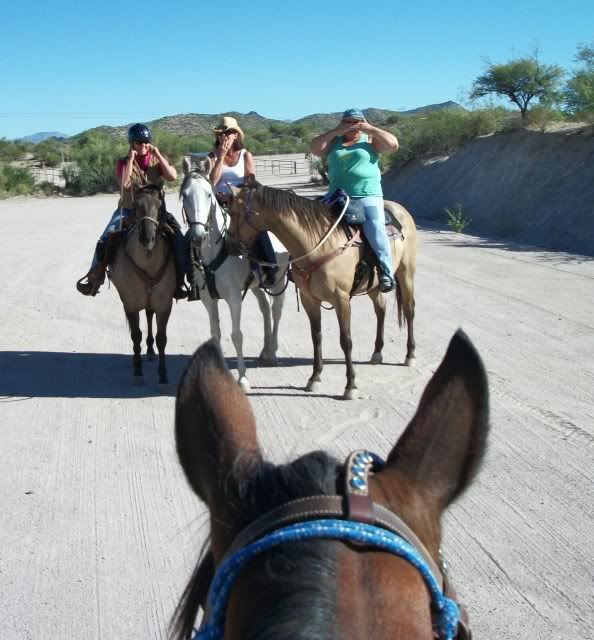 Love this shot...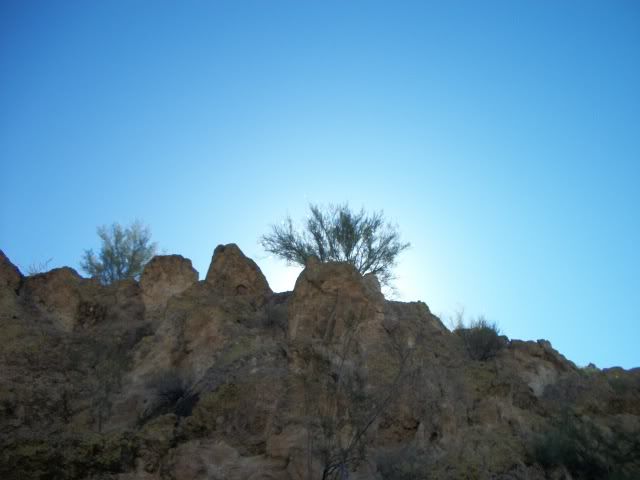 Linda's first time loping on Logan since he tossed her and broke her ribs a couple of years ago... she was so happy!!!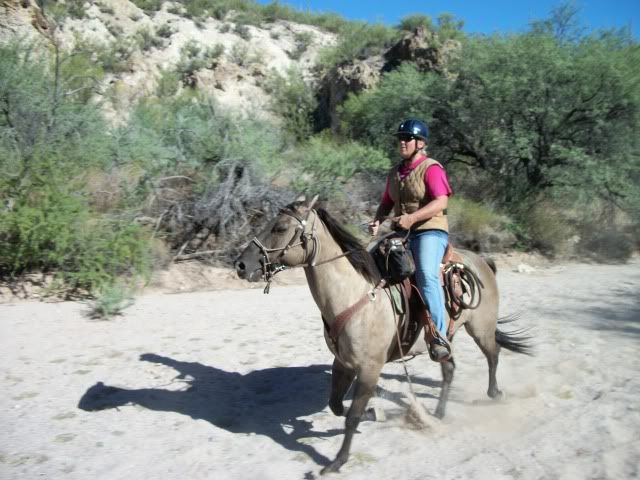 Came across a desert tortoise! Only the seond one I have ever seenin the wild... so thankful Katie did not step on him!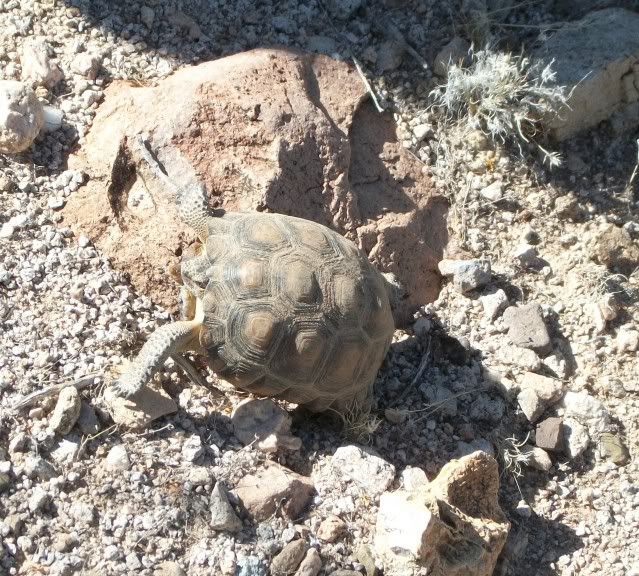 And thanks to Mary for making sure there was a picture of me too... the ocotillo were amazing, so thick and green!!!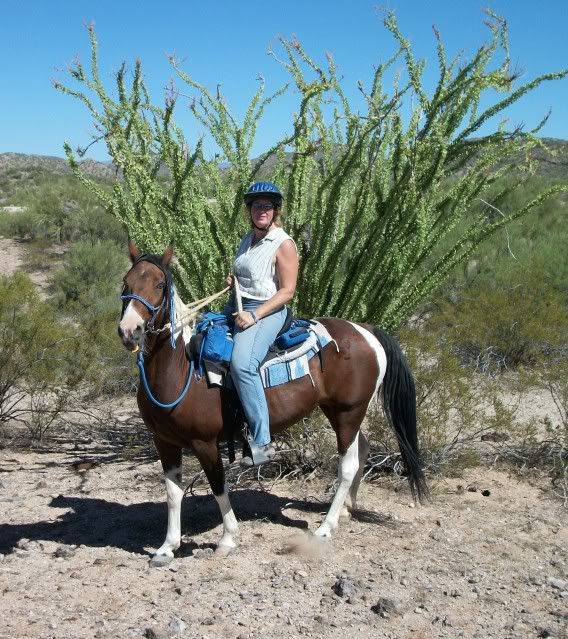 Lunch at Anita's afterwards of course... and then home for a nap! What a great day...