Gave her a couple of days to settle in... actually I would have LOVED to ride her last night, but Hilary wouldn't cooperate by sticking around and I promised Randy long ago not to ride when no one is home...
Anyway, tonight he was my "safety net" and also my photographer... of course by the time I got home from work, got everyone fed, and gave her time to finish, and then got tacked up, it was almost dark...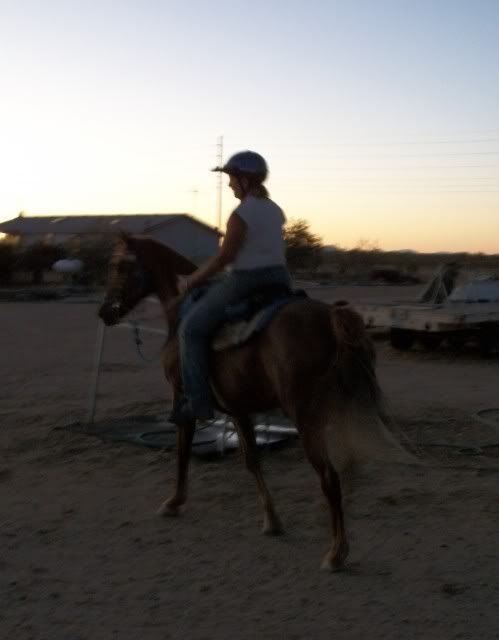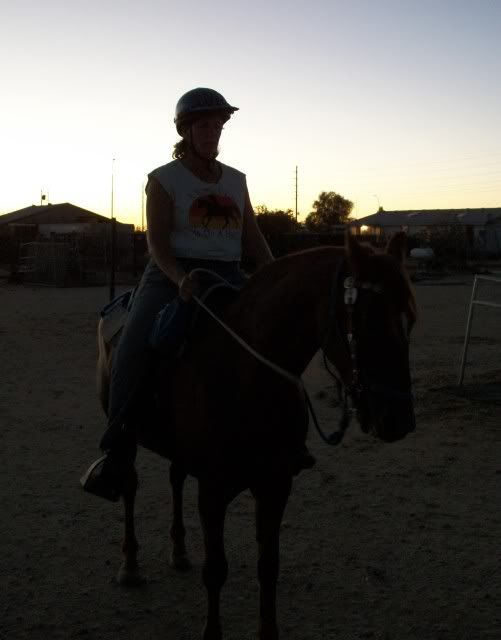 And, Randy needs more practice with the camera...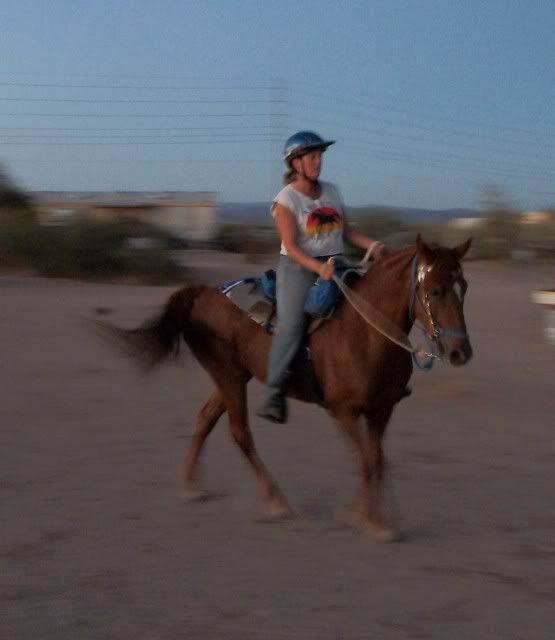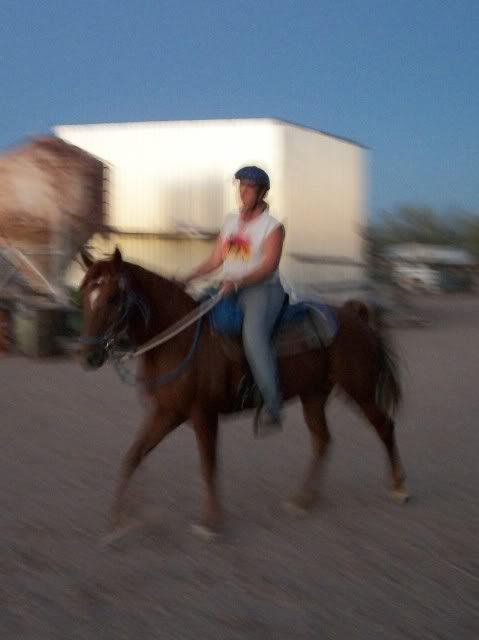 I was told by the owner, and the gal where this mare was boarded (where they called her "the red b*tch,!), that she HATES arena work and will pitch a little fit, but if you don't put up with her attitude, she will quit... well even just being in the yard, she decided to pitch a little fit... scared Randy, he was hollering at me to be careful, I forgot to tell him that I was warned about this and expecting it, and sure enough, she settled down pretty much once we got moving. Although you can see in the one picture that her tail was still swishing. Anyway, Laurie came over with her Katie and Randy opened the gate for me, and we took a very short spin across the street. Glory did great! So far, so good...