Today's ride was out from the campground in the opposite direction from where we went Thursday morning. We went pretty much "through town" although we were skirting their huge park.
Someone worked HARD on this part of the trail, check out those rocks!
Stopping for lunch at the Jack-In-The-Box drive through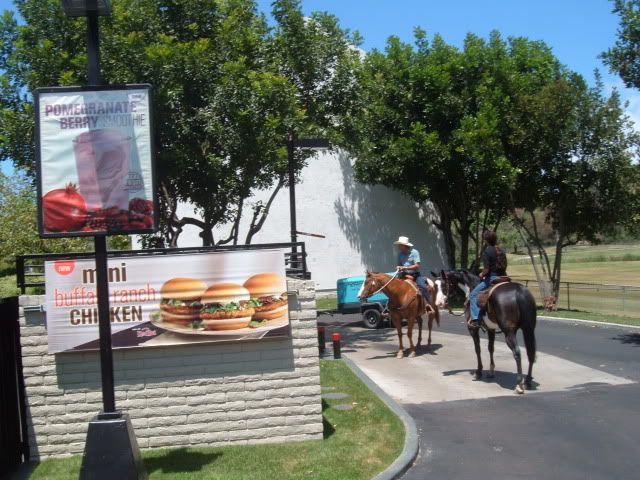 Checking the menu...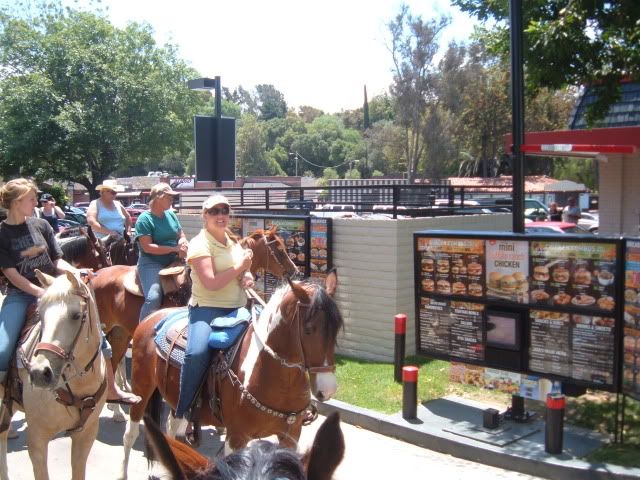 Katie thinks she would like a Pomegranate Berry Smoothie!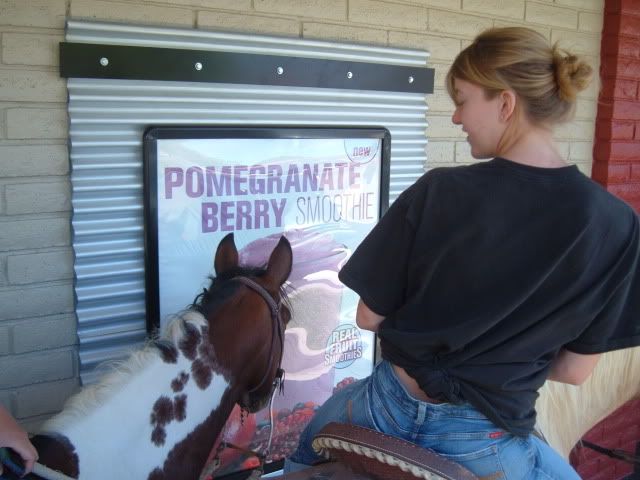 This trail had everything! Bridges, water, people walking, biking, running, puyshing strollers and walking dogs - and we even came upon several other horse people!
Going THROUGH a tree...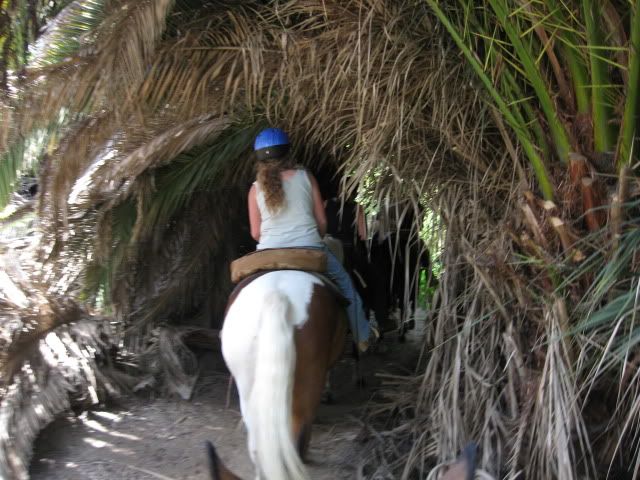 Water crossings...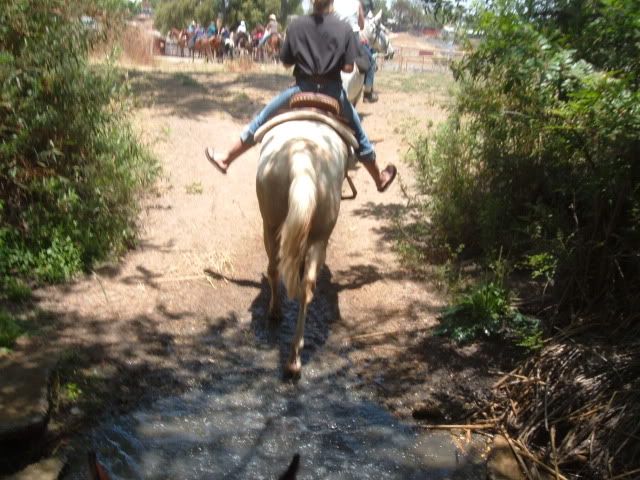 Just some shots along the trail...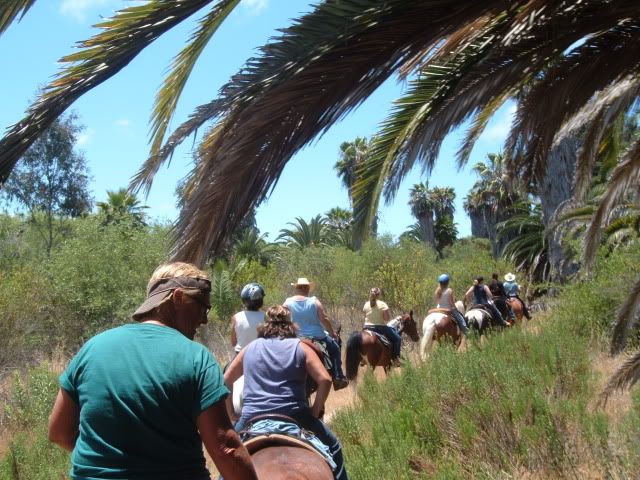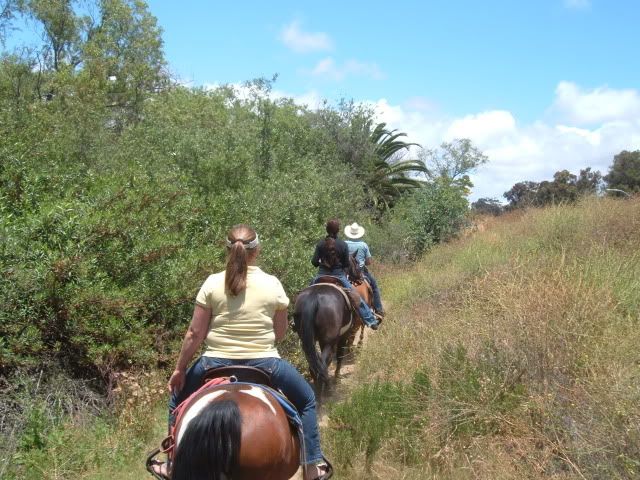 I am loving this!
Pretty Katie...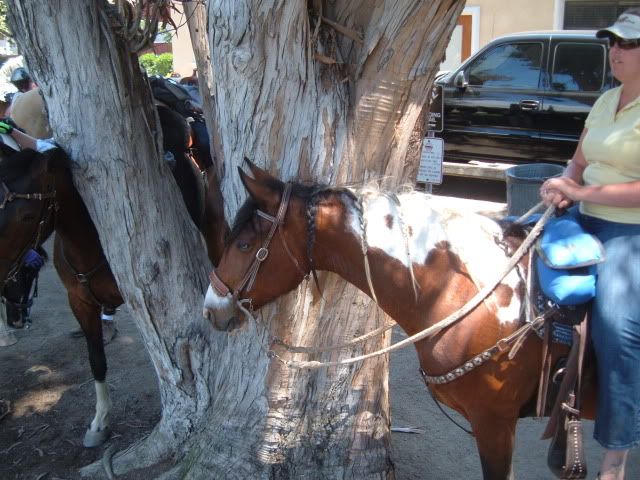 Along the golf course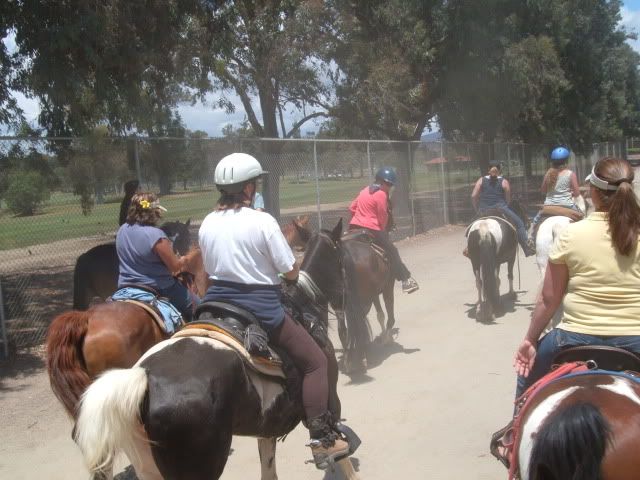 I've got a couple of videos to add to this post too so be sure to check back.
'Twas a long ride so afterwards I relaxed with my boys - they were so happy to see us! We left them in camp since today's ride was through the city...