Unfortunately it appears that the doctor and family who were all set to adopt are backing out... but this needed to be done regardless, so it's done.
Donkey skin and donkey veins are tougher than horse skin and horse veins so the vet had a little trouble getting the needle in to put him out... despite it all she said he was VERY good, considering what she was doing to him with all the poking...
Here he is getting REALLY SLEEPY
And he is down for the count!
He was pretty hairy so he got shaved...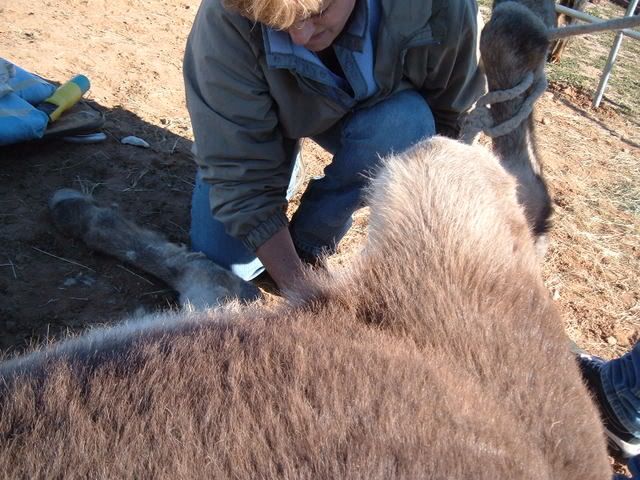 Then the "package" was appropriately arranged for the procedure to start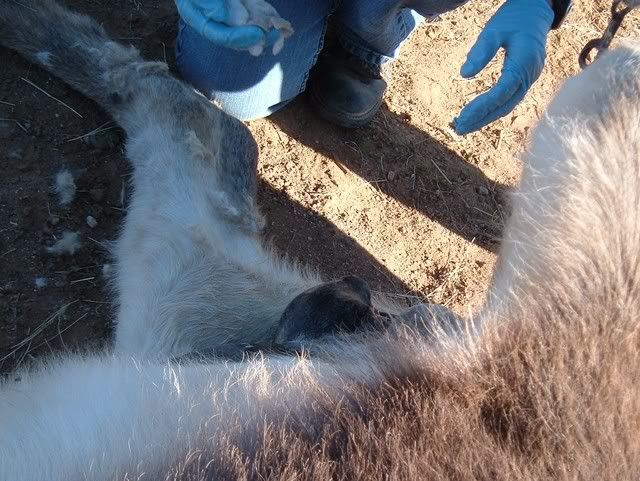 Jacob standing guard over the wrapper he stole...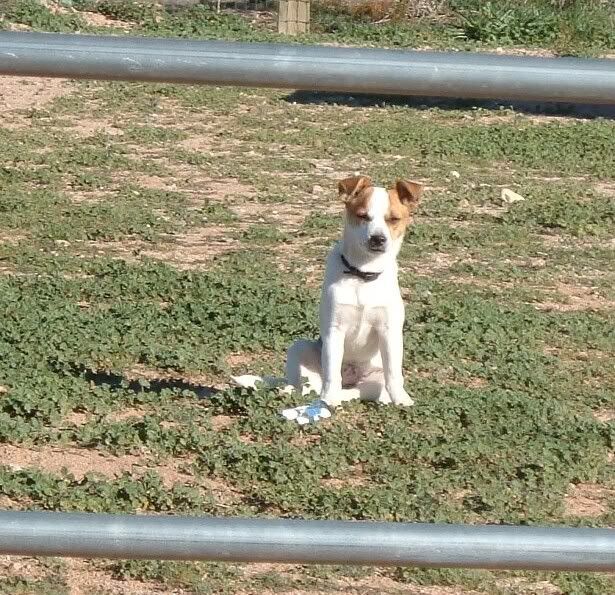 Oh my, doctor, what a big clamp you have!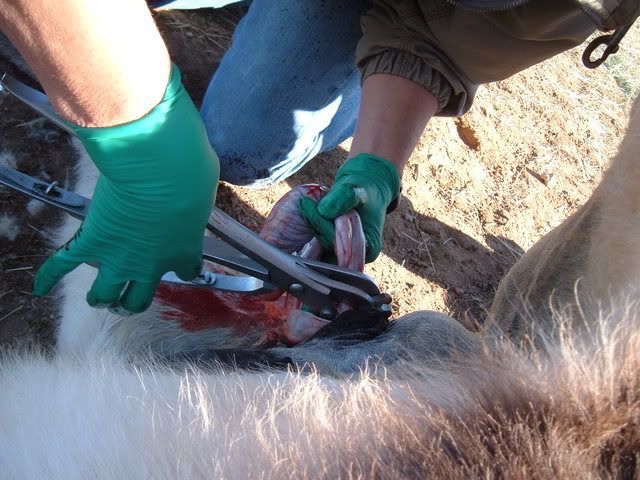 Coming out of it, still stumbling around like he's been drinking...
And this, girls, is what gives us all SO MUCH TROUBLE ;)
Not quite the same procedure but thought you might get a laugh out of this one...
The dogs were WAY too helpful... ::) but I was pretty busy helping so didn't get as many pictures as I would have liked.
From the looks of his teeth he is about 4 1/2... and we checked the little girl donkey too, and she is definitely immature but the teeth could be about a yearling or even almost 2, we will have to watch for the first baby teeth to fall out to pinpoint. Definitely TOO YOUNG to get pregnant so I sure hope he didn't get to her before I got them to my place and got them separated...
Then I got the bill... and about passed out myself!