Sherman had quite the weekend. We went on TWO rides... Saturday on the toy drive ride out at Estrella Park, and Sunday at the Goldfield Ghost Town in Apache Junction. Just thought I would share some cute pics of my boy...
Saturday he got to ride on Paint Mare with me. We also ponied Luna and they did good, not biting each other!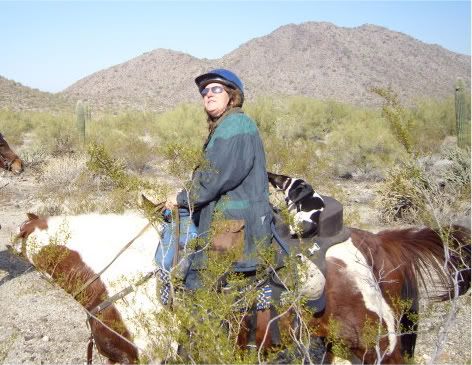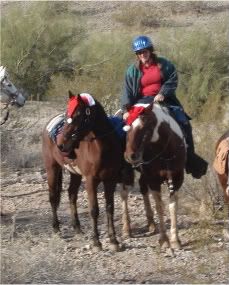 The four of us... Paint Mare, Luna, me and SHERMAN!
Then on Sunday he got to ride on Katie...
Hold on Sherman, we're going up a hill!
During our snack stop Sherman got to come in the "front seat"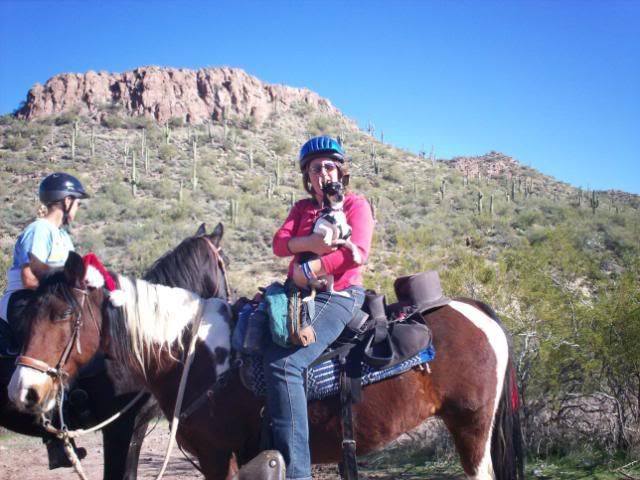 Back in town he had to stay in the trailer while we ate lunch, but then... we took him to town!
First thing, typical man, he picks up a saloon girl!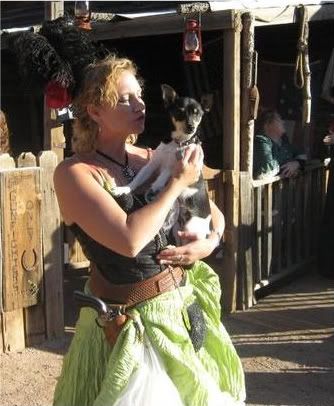 Then he ended up in jail!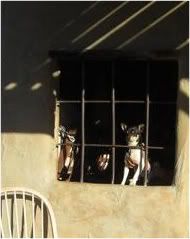 Then he got to tell Santa what he wants for Christmas
I think two days of riding tuckered him out!