In this case, a picture really is worth a thousand words... I could never describe the beauty of Sedona!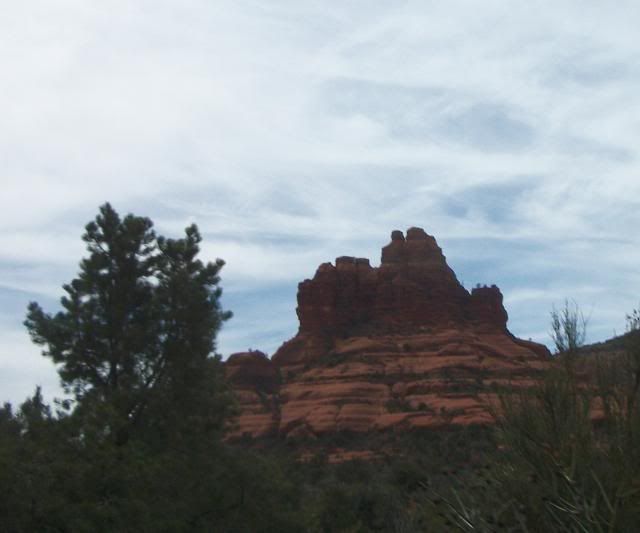 Madeline's parents, David and Linda, with big brother mules Earl and Gus - I was sorry NOT to see Madeline on this trip, but the trailer was still being modified to accomodate the new addition to their family.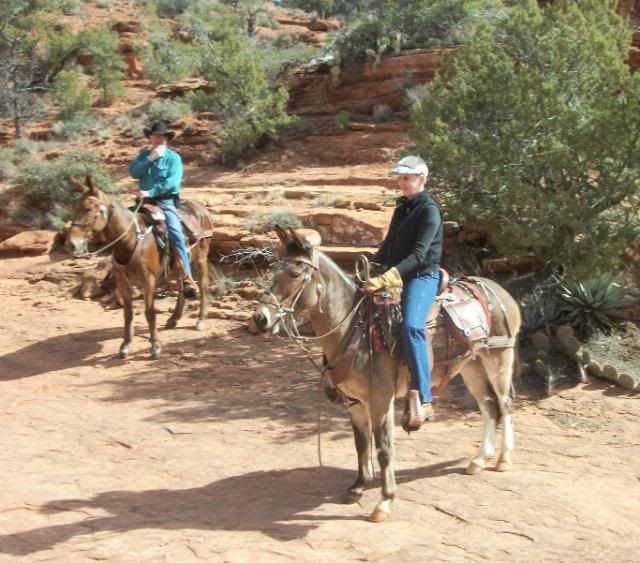 Laurie our trail boss, and K...
Two of my favorite cowboys ever, K and David - taking pictures!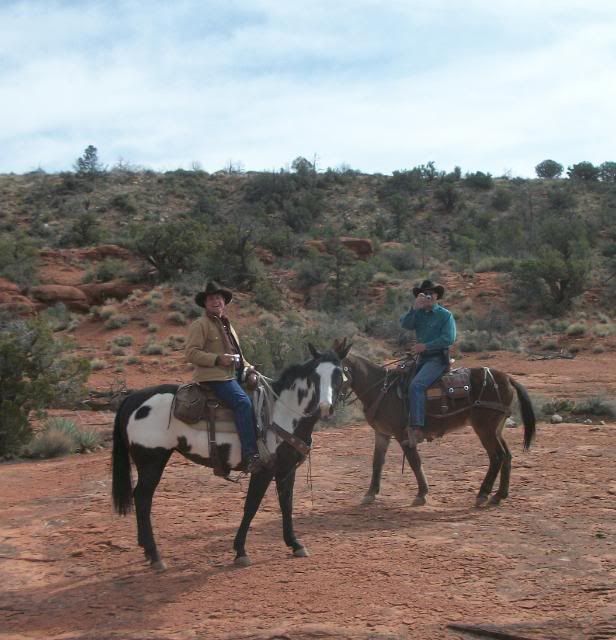 We rode past a wedding... better location than any man-made church, wouldn't you say?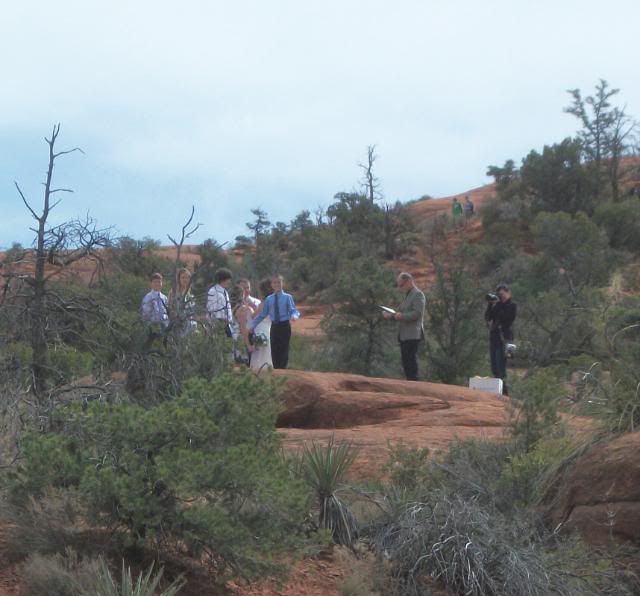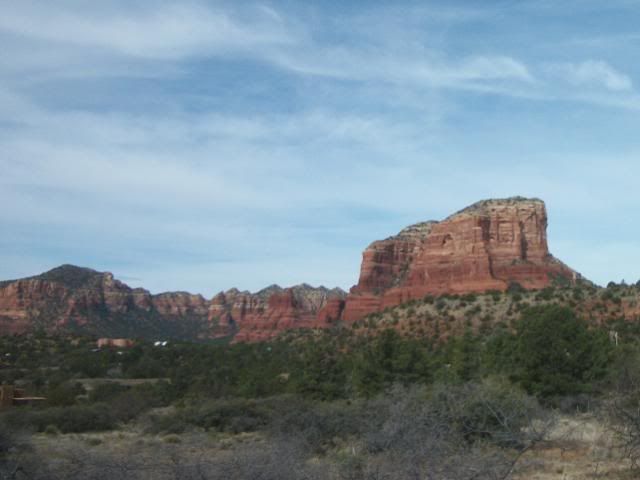 My attempt at being artistic... look carefully at the windows of the houses...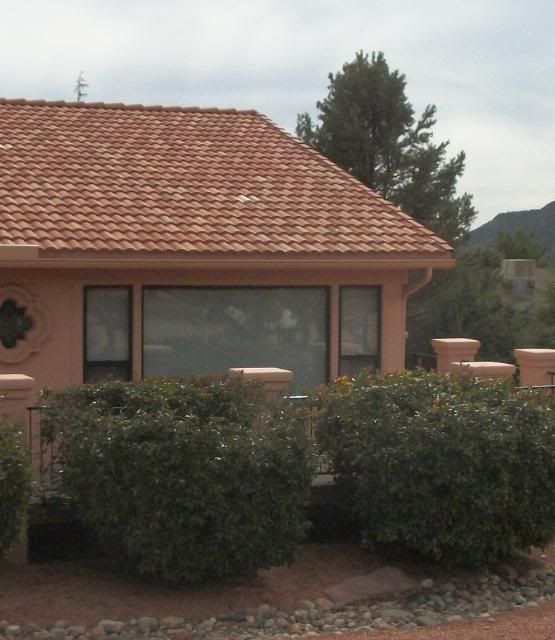 And we're back, fun to see my itty bitty truck from so far away!