And off we go for Day 2, Loop 1...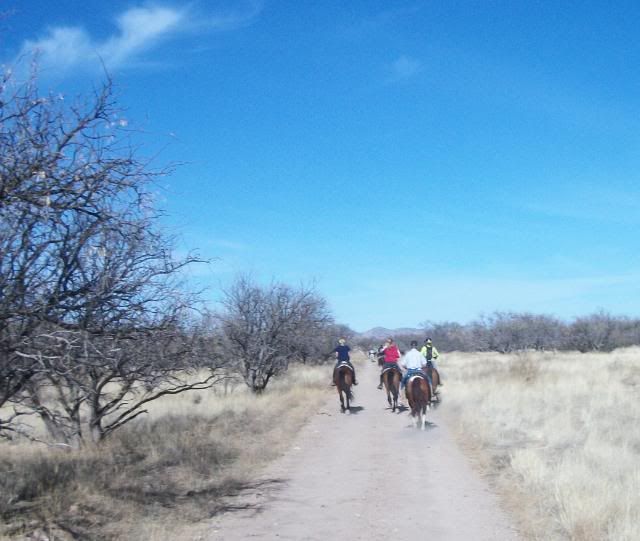 Sabrina on Jersey...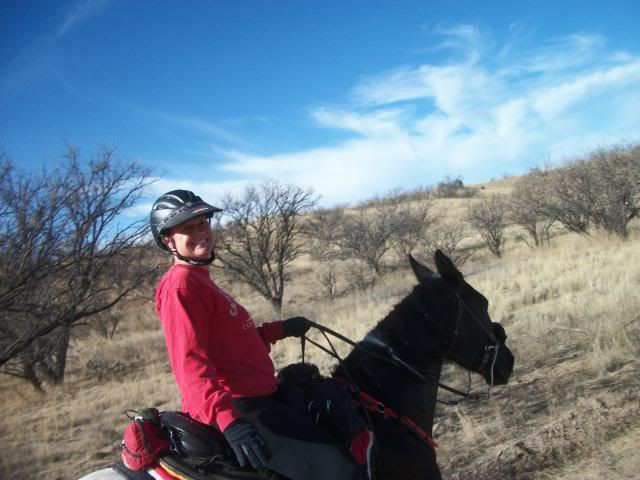 Brenda on Patch...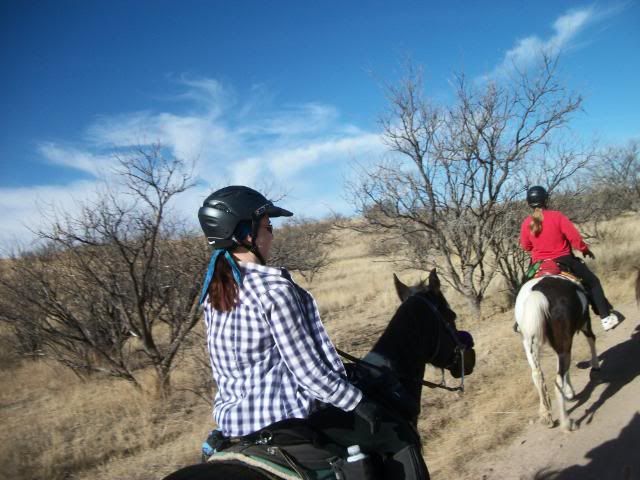 Katie wasn't humming with energy like Glory usually is at the start, and like Katie was last year... so within the first 5 miles, Sabrina and Brenda were out of sight on the trail ahead of us. No matter, I had Lori to ride with, a nice gal... so we just kept on keepin'on.
Walking Katie through the tunnel under the highway, about 7 miles...
The view to the west as we come over the mountain.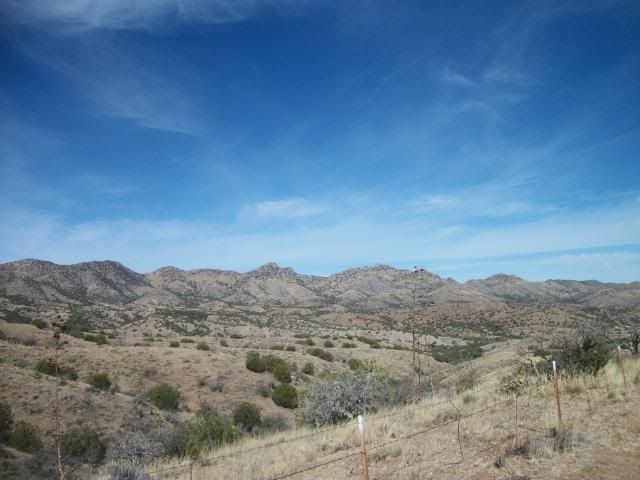 Tree tunnel coming down the mountain...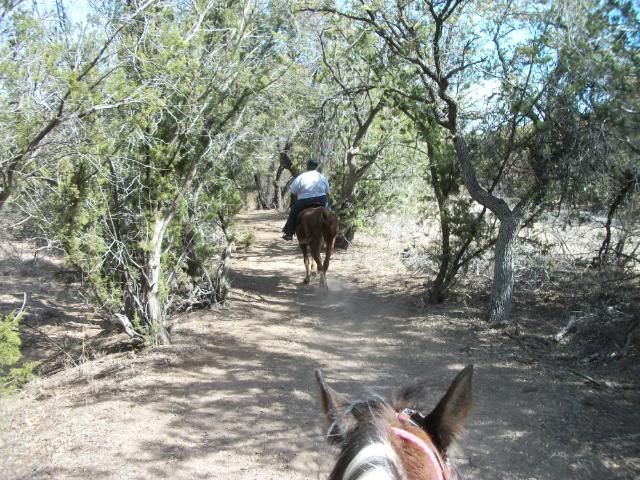 By this time I figured that even without issues, by the time we made the vet check, there wouldn't be time for us to complete, so we might as well pull... AND WE HAD ISSUES! Lori's horse had a loose shoe on the rear, we kept expecting him to lose it but he lost a front shoe instead! And Katie started limping, I checked her and found rocks lodged between the frog and hoof wall in BOTH hind feet... I was disappointed but not surprised that we had to pull on her first barefoot endurance ride. If I had boots that fit her in the back I'd have booted all four, but since Glory does so well bare in the back, I was hoping Katie would be ok - after all, she did Rainbow Valley AND Morristown without boots! Her hooves are still so deep, the grooves catch and hold rocks... so this is a temporary problem, hopefully to be resolved with time as her barefoot journey progresses...
Anyway we pulled at the vet check, Lori's horse was metabolic as well as having lost a shoe (he came in at 80 and did not pulse down in the required time) although, since I got off and walked Katie into the vet check, she was already down to 42 when we arrived! (60 is the requirement for passing the vet check.) We got a trailer ride back to camp and arrived just as Sabrina and Brenda were untacking - Patch's first time doing 2 25s in a row, he did great!
Patch, my hero... Lynn would be SO proud of you!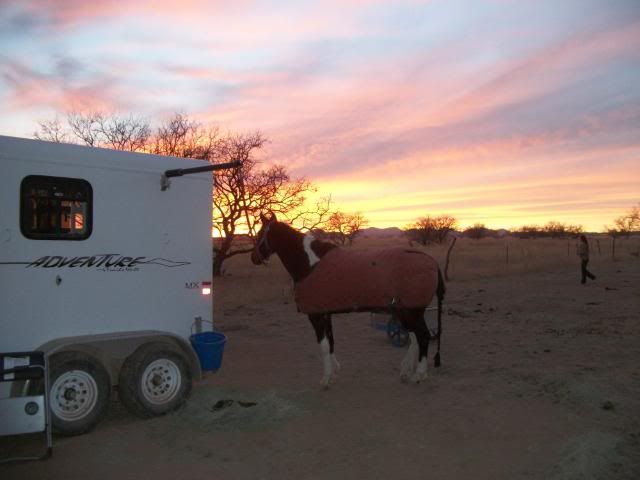 Lovely ending to, despite problems, a lovely day!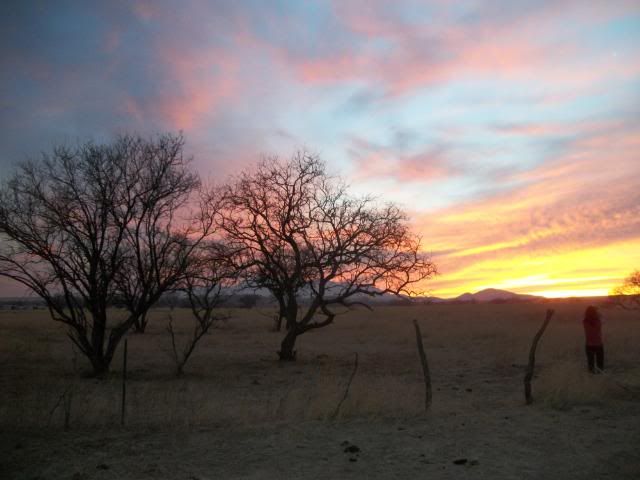 Tomorrow will be a BUSY day, riding 25 miles then packing up camp and driving all the way home...