Thanks to the tractor-mounted post-hold digger, over the past few weeks we planted four palo verde...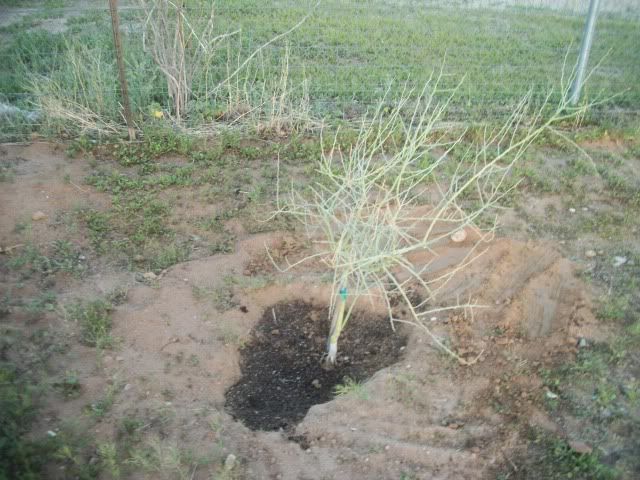 and 6 mesquite, all in a row between our house and the neighbor, hopefully as they grow they will block his mess and his bright porch lights that wreak havoc on my night vision when I am feeding in the dark... finally finished the last today!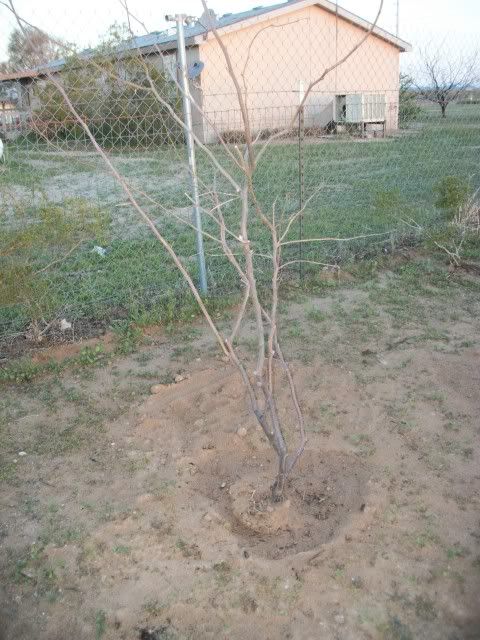 Also thanks to the tractor we got this post removed...
from this section, so now I can finally finish this corner of the small pasture!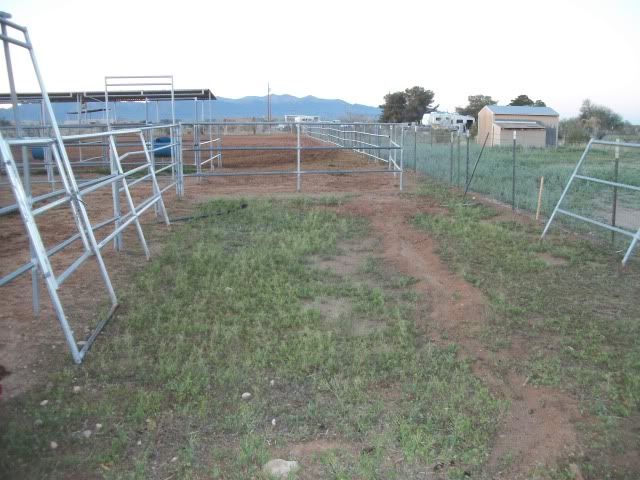 Of course I have plenty of places to put the dirt left over from the tree planting...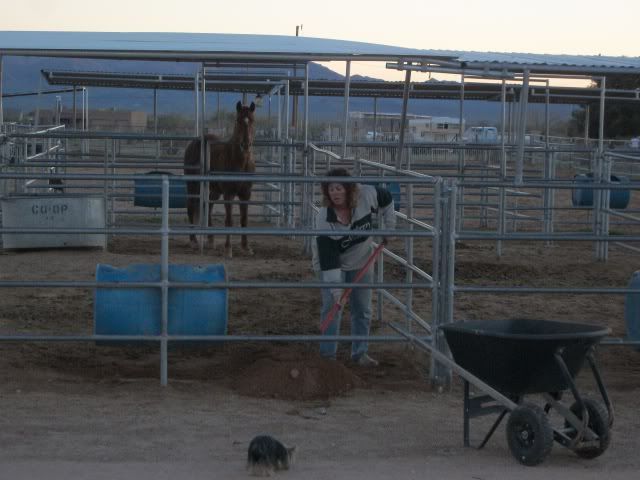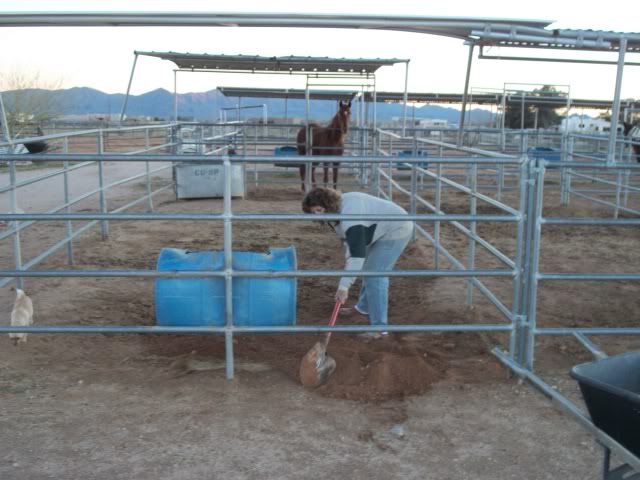 Fresh dirt spread in the low spots...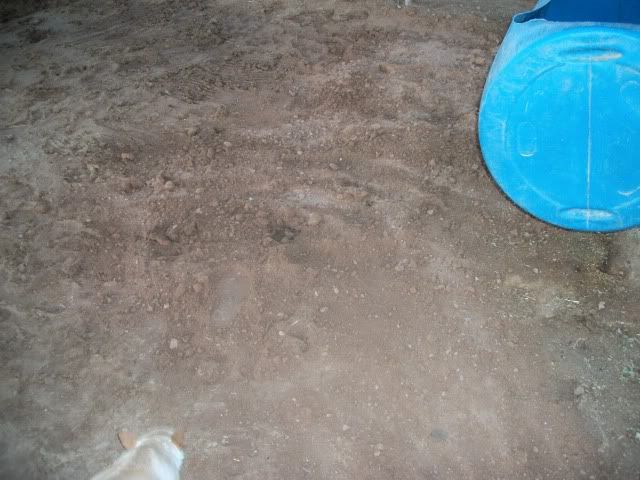 And I have been spending a LOT of time pulling fiddleneck, which is poisonous to the horses...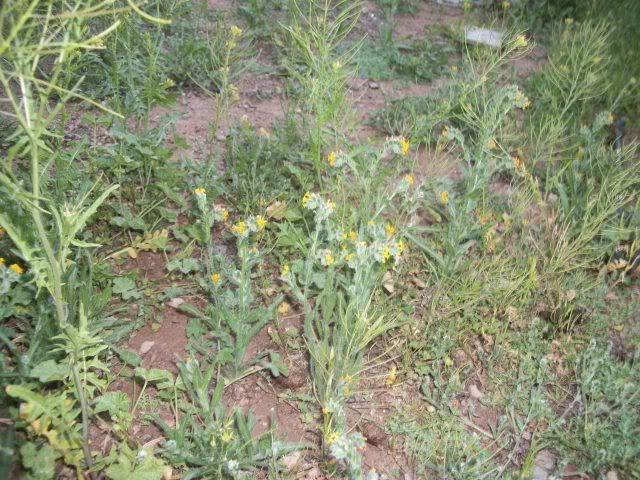 Fiddleneck is the darker yellow flower, with the fuzzy curly leaves, in the middle...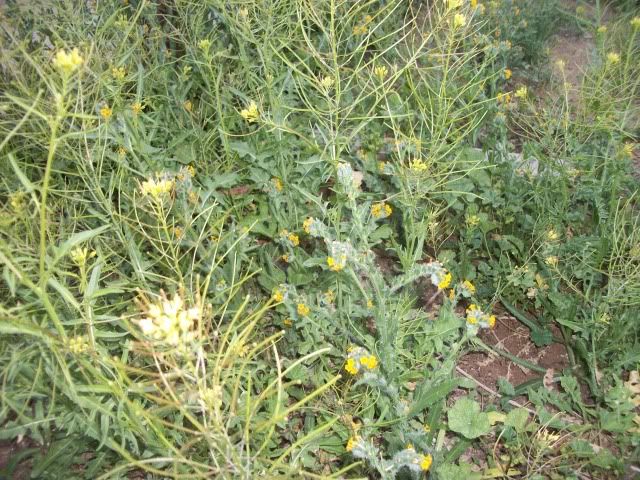 Plus yesterday we got rid of the old bed by delivering it to a friend in Goodyear, then picked up 56 bales of hay in Buckeye, which I then unloaded and stacked - ALL BY MYSELF! I was one tired girl last night, but still managed to finish the trees this morning AND go for a really nice ride at Estrella Park today :)