After Midweek Fellowship last night I came home and took some comparison pictures as I had been requested by several people...
This was to be all three pups but Vada and Ty got in the way - they are very curious!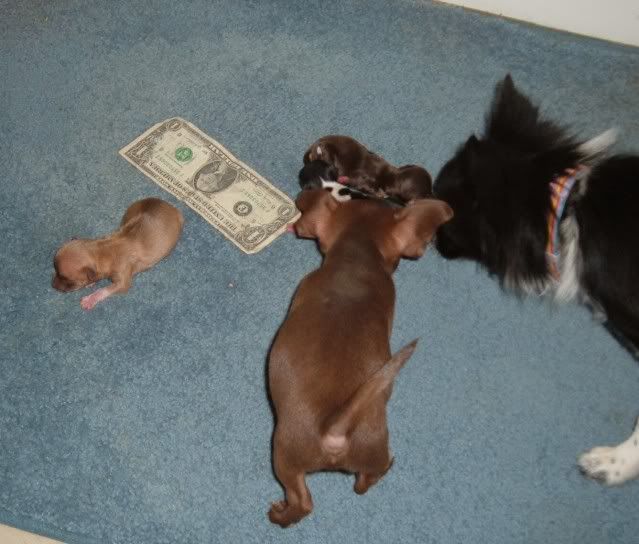 Boy #1 next to our business card - he could lay on it with room to spare!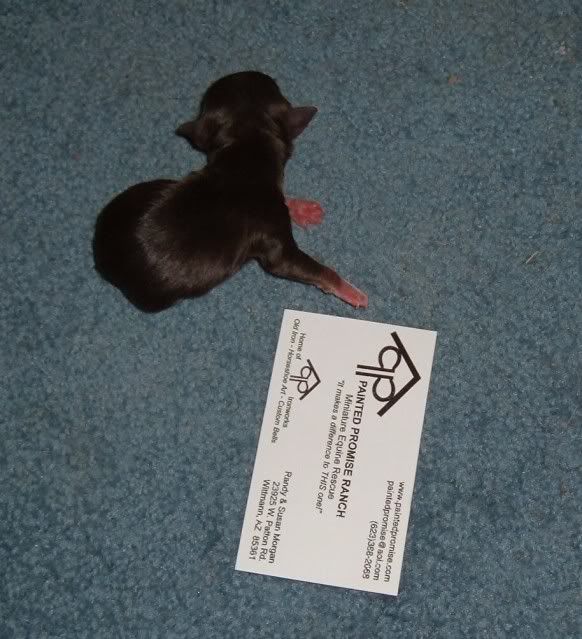 The girls with a dollar and a battery - size AA!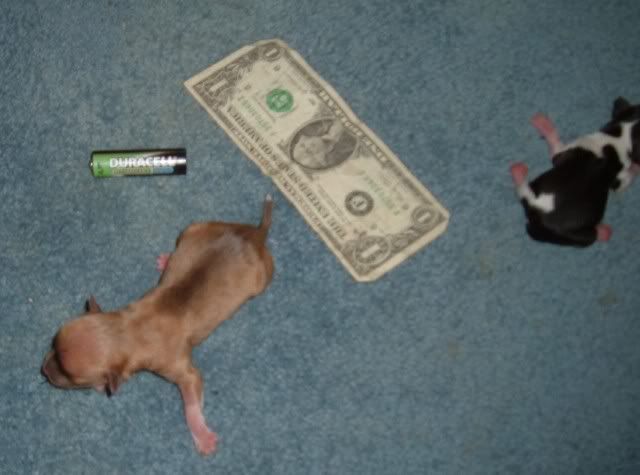 Here is Girl #2 in my hand...
This was Sherman at the same age...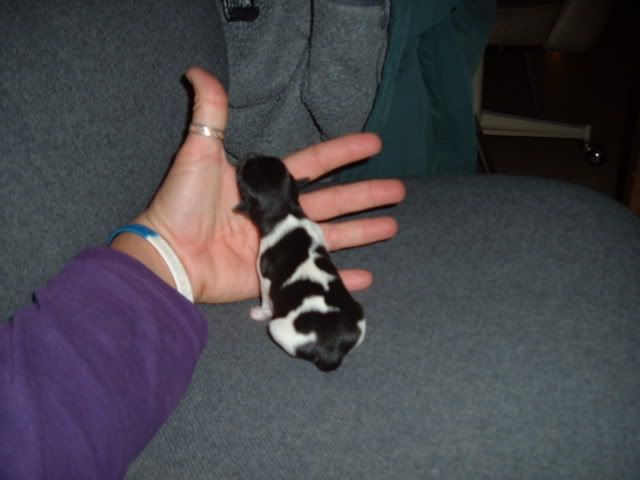 And this was Rocket...


Just about a handful ;) but they have already grown, Boy #1 and Girl #2 now tip the scales at 2 1/3 ounces and Girl #3 is a whopping 3 ounces!!!


All three faces and you can see the white tip of Girl #3's tail in the bottom left corner. All three have white tips on their tails...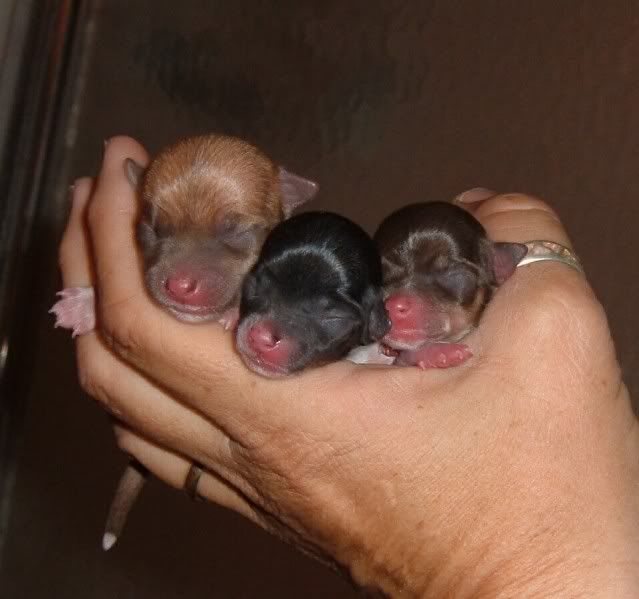 Snuggled back up with mama where they belong :) with a very curious Ty unable to tear himself away.
Luckily Darci is being very patient with visitors, although she did growl at Vada to the point where Vada now just peeks her little head around the bathroom door and won't come in!
And this is Radar, the proud papa - or maybe not so proud, lol - he came into the bathroom while I had the pups out so I held them in my hand to show him - he took one sniff and BOLTED! Not sure if it's "dirty diapers" he wants to avoid, or maybe child support???