What a day! Woke up at 4:20 to find Darci panting hard, in the first stage of labor. PANIC CITY! God bless Randy for putting up with me...
I stayed home for a while but she didn't seem to be progressing, and I had to get to work. So, I took her with me! We weren't at work 5 minutes when she started SHRIEKING at the top of her lungs (seemed like forever but about 5 seconds...) and out popped pup #1! Half an hour later she let out one squeak and there was pup #2...
And not quite an hour later, without a sound, pup #3...
Nursing calmly now that all is done...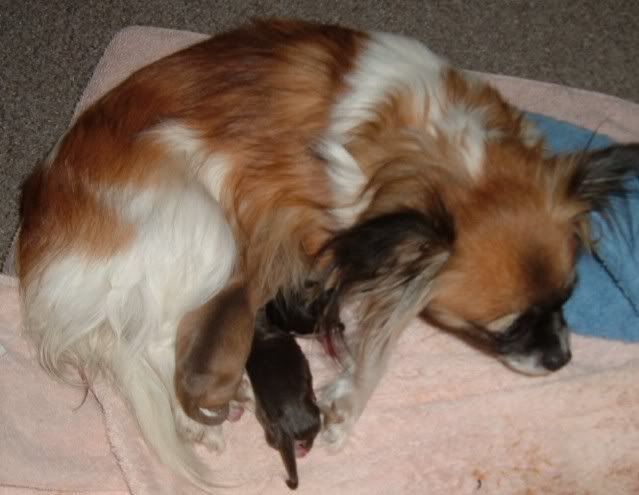 Here they are in backwards order - pup #3, a tan girl; pup #2, a black and white girl; and pup #1, a dark brown boy.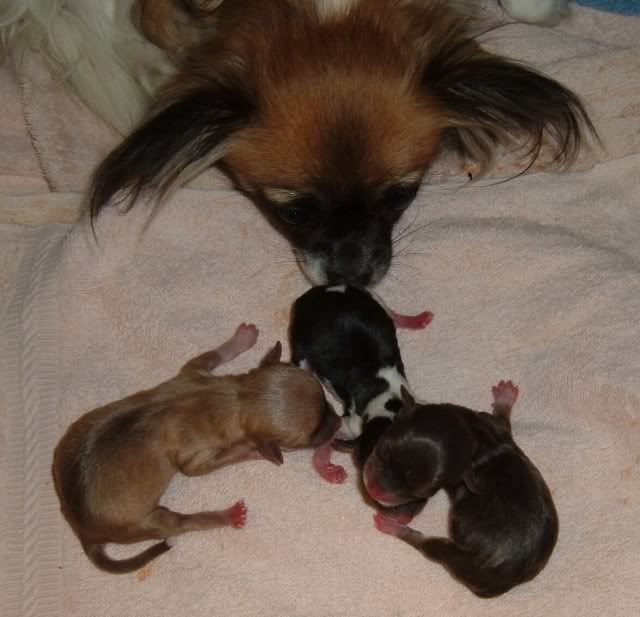 A better shot of #2 here...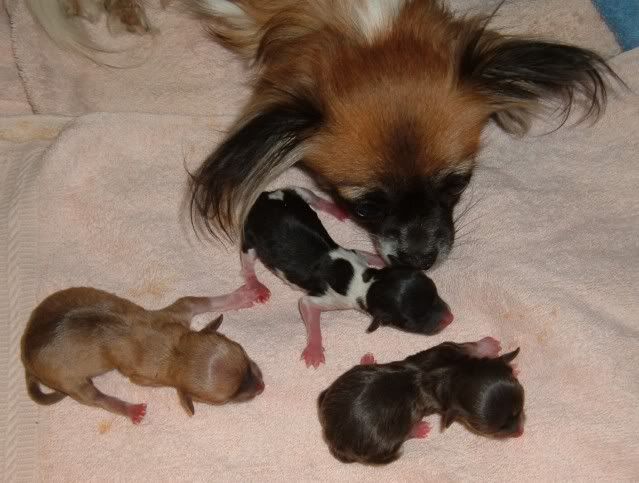 Our prayers were definitely answered, despite Zeus getting with Darci on MLK Day, it looks like the pups are Radar's after all. Of course we won't be 100% sure until they grow a bit, but despite the fact that #2 looks a LOT like Hannah's pups, the gal I got Darci from says that is exactly what she looked like the day she was born, and lightened up later... Anyway Randy took them all to the vet after it seemed she was done, just to make sure there wasn't another pup since the x-rays showed 3 for sure and maybe a 4th... but Darci got the all-clear. The pups weighed 2 ounces, 2 ounces and 2 1/2 ounces respectively... unbelievably tiny! All three together aren't even half a pound...
Now that the adrenaline has gone, I am left feeling like I have been hit by a truck, so I am going to bed...