"Unless you are the lead horse, the view never changes"
Yesterday Katie and I did our second 25-mile endurance ride...
For the whole first loop we were moving so fast I got no pictures... but here is one of the rest of my "Team Hag" for this race - Lynn on Patch, Sabrina on Savannah, and Shirley on Gypsy. Brenda was our "crew" this time, and both of our Melanies were otherwise occupied this weekend and we sure missed them!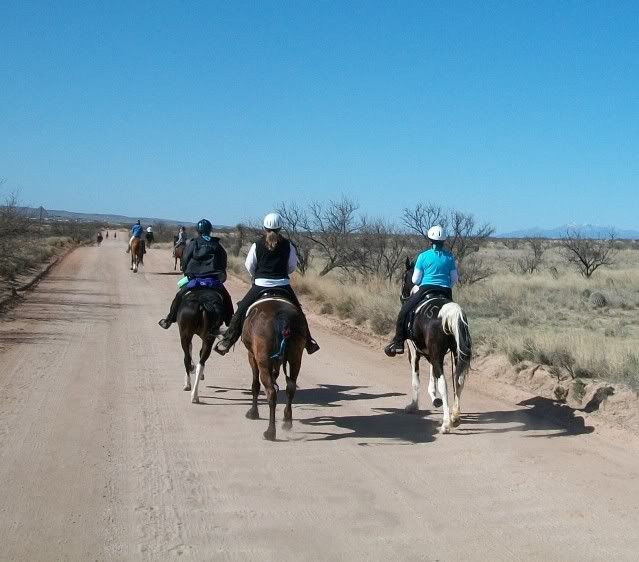 The end of the loop was in a sand wash, which is hard enough even when you are NOT tired... so we were all happy to see this!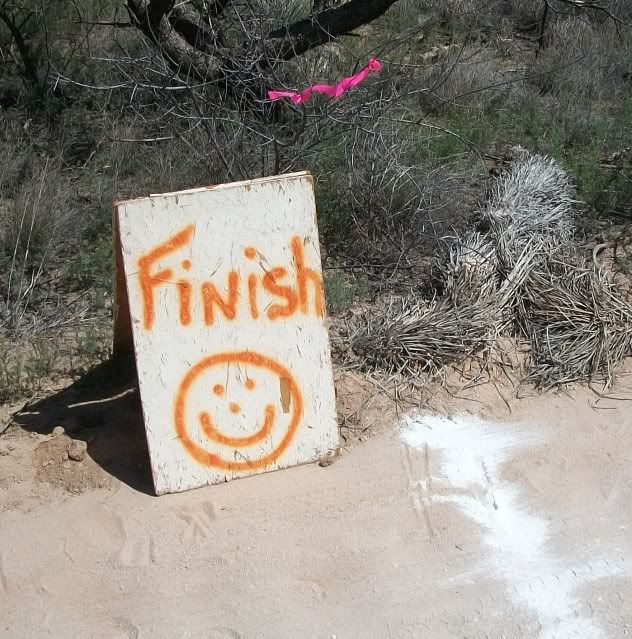 We all did great, coming in about 40 minutes ahead of the deadline. In the beginning the horses were really wanting to GO GO GO - so we were GOING GOING GOING! Yes I have been working hard with Katie and I figured we would do better but WOW was I pleasantly surprised at the difference between this race and Land of the Sun in Wickenburg in February... I am so glad that I have been taking the classes with Barb on Friday nights, they have helped make Katie and I a better team!
The adorable sign on the bodega at Lucky Pup Ranch: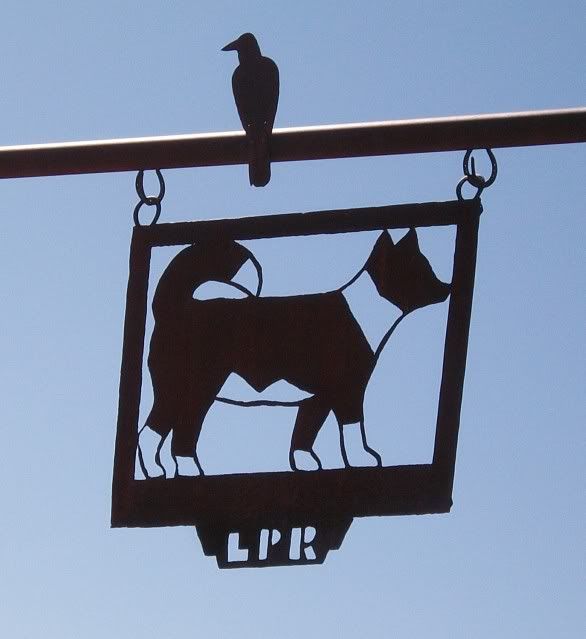 and I'll leave you with pictures of my two "Lucky Pups" on the way home :)
Rocket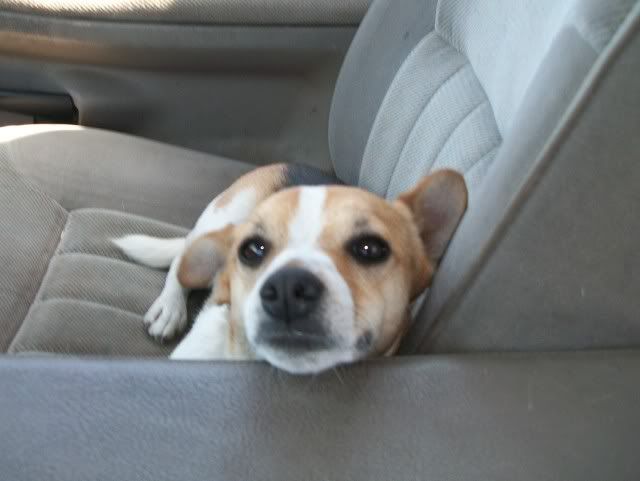 and Sherman