On Sunday while Hilary and I were working on that last section of west side fence some more, Randy finished the last major component of the tiny dog pen, and it's now usable!! I thought this was a weird idea when I first heard it, but then I went to the home of a gal I know and they had something similar for THEIR chihuahuas... so I told Randy ok, go ahead... and we've been working at it a little at a time, using scrap materials as we scrounge them...
I realized posting these pictures that I neglected to back off and take one of the whole pen so I will add that later!
Here is Esmerelda at the bottom of the covered ramp: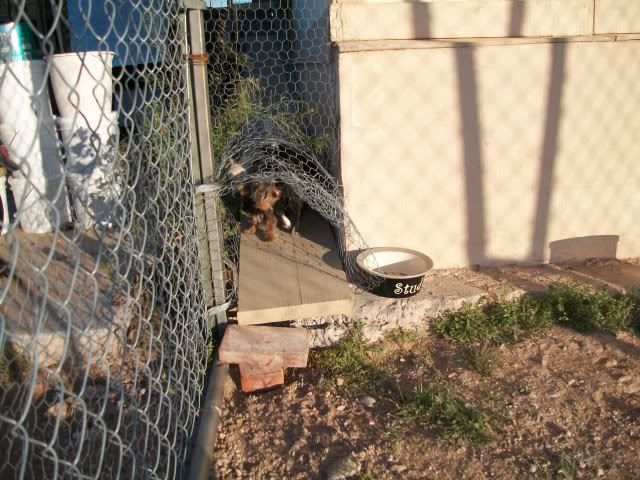 Standing at the gate looking in, you can see Angel and AJ on the left and Riley on the right...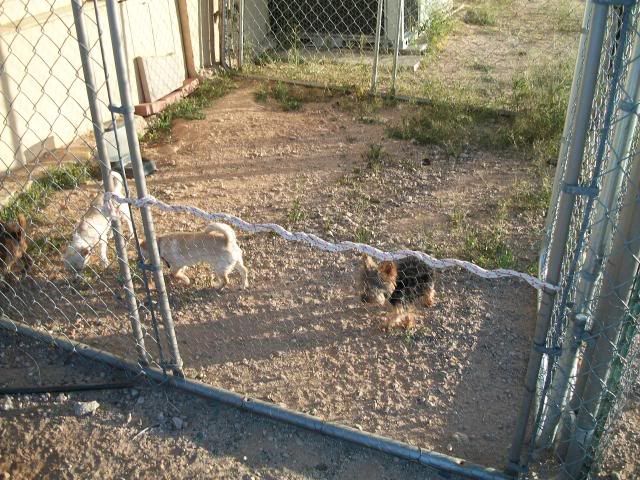 Puppies on the ramp! That's Esmerelda, Ty and Angel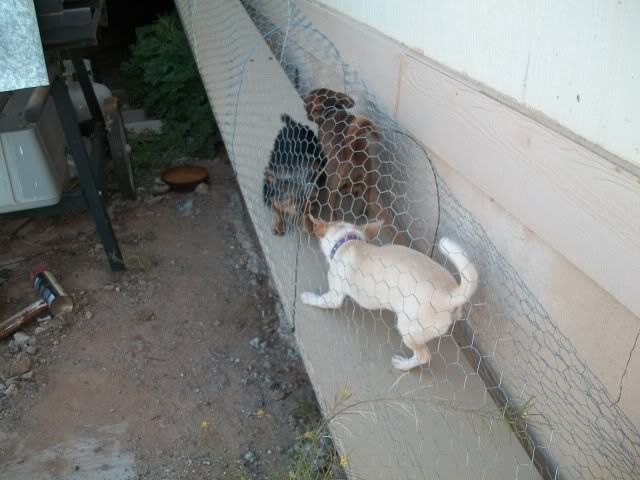 Ty and Esmerelda heading down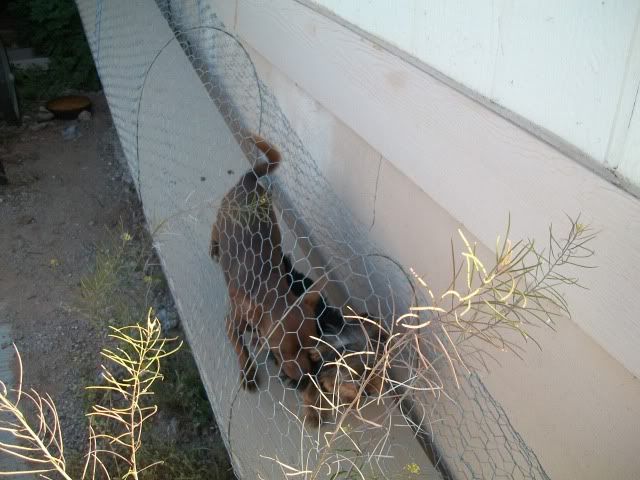 Angel and AJ in the "vestibule" outside the doggie door (right behind AJ), on the back porch, where the dogs come out and then turn to enter the covered ramp as Ty is demonstrating: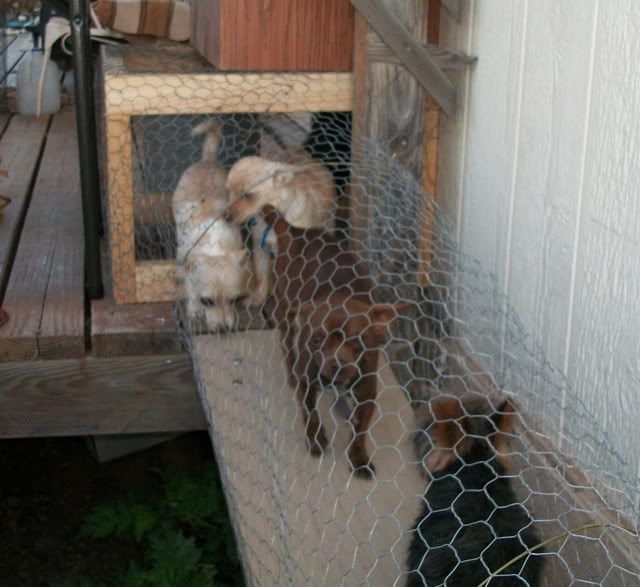 Some of the tinies are doing fine with the doggie door but a couple of them aren't sure about pushing the flap, so we opted to tie it up for a few days until they are comfortable running in and out... then we will let it loose and see if we can get the hold-outs to push it with their noses!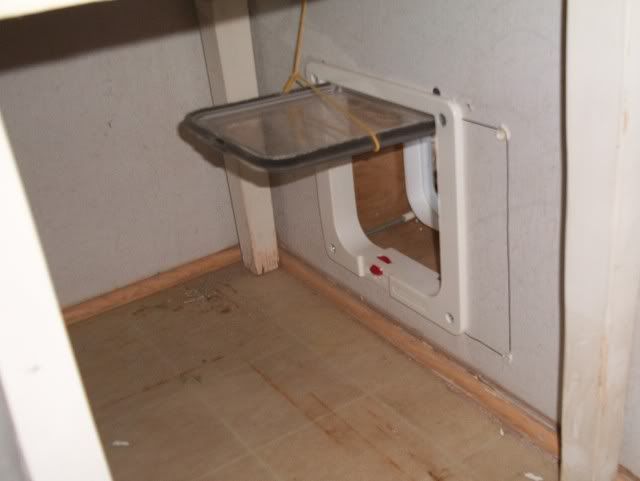 So now the tinies are limited to the laundry room and the hallway, with all bedroom and bathroom doors closed so they can't cause any trouble... and the rest of the house is ours again! Randy came home to find all 7 tinies safe and well after their first day in their new digs, and NO POOP except outside in the pen!!! YAY!!!!!!!!!! Of course since he left almost immediately when I arrived (we had an errand to run, see tomorrow's post for that story) someone got irritated at not being "sprung" and I did find a little mess when we got back from our errand. But I think it was on purpose, the little sh*t lol!!!