As much as she wanted nothing but AWAY FROM ME while on her owner's property, she was a pocket donkey literally IMMEDIATELY after arriving at Painted Promise Ranch.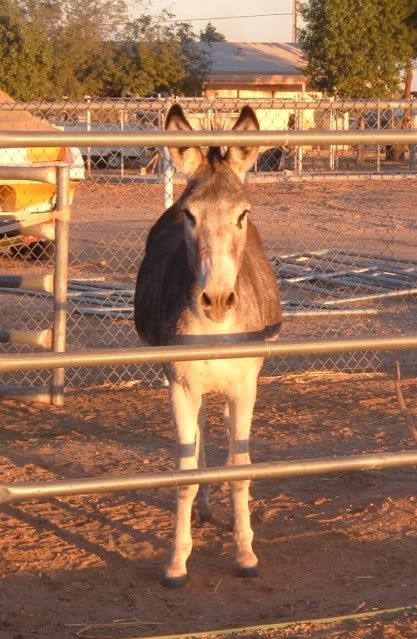 She watches me whenever I am in sight and hollers at me to come see her!
Isn't she gorgeous?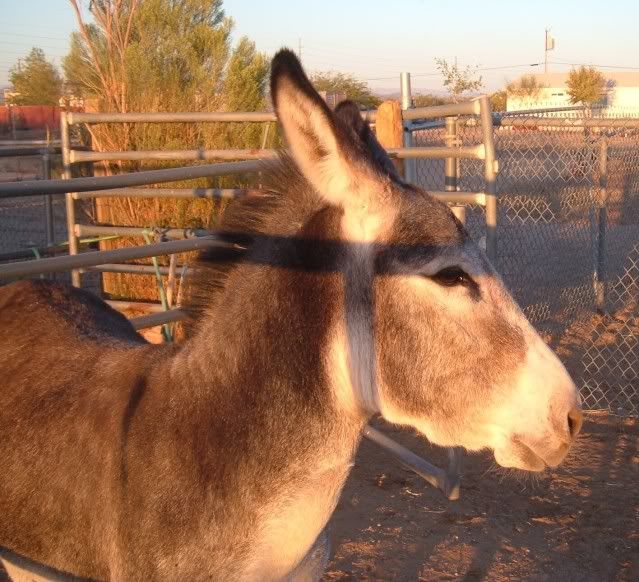 And her feet look surprisingly good considering the neglect obvious from the dogs...
Trying to get far enough away from her to get a good picture without a fence in between is a trick!
Look at that face! She is getting disgusted with me...
This gorgeous girl is ready for adoption, yes that quick, she's awesome! Her adoption fee will be donated to "the Starfish Fund" to help with the expenses of getting "her" dogs ready for new homes.