Last night after work I went out again to have more donkey and doggie therapy, but this time I took the camera along... Stay tuned for the donks tomorrow, but here is a glimpse of my own personal therapy department:
The puppies found the ONE little patch of grass in our yard... LITTLE being the operative word as you will see...
http://www.youtube.com/watch?v=BKq-m9vno8g
Here is AJ on the front porch, sitting pretty for the camera...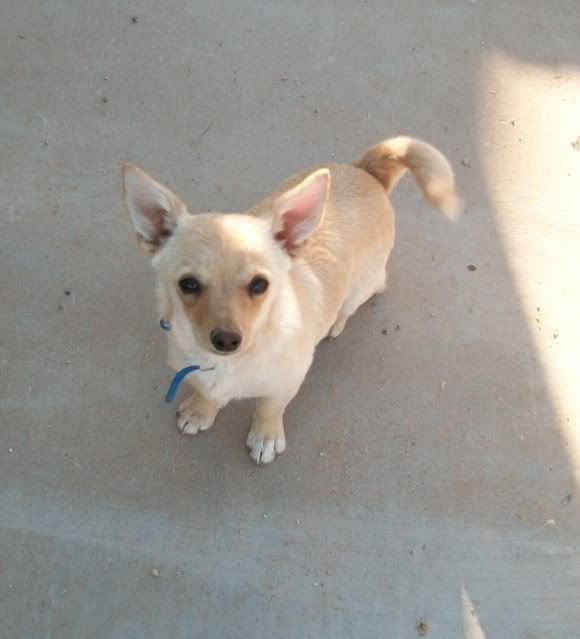 Ty, wondering WHAT THE HECK Esmerelda is doing under there!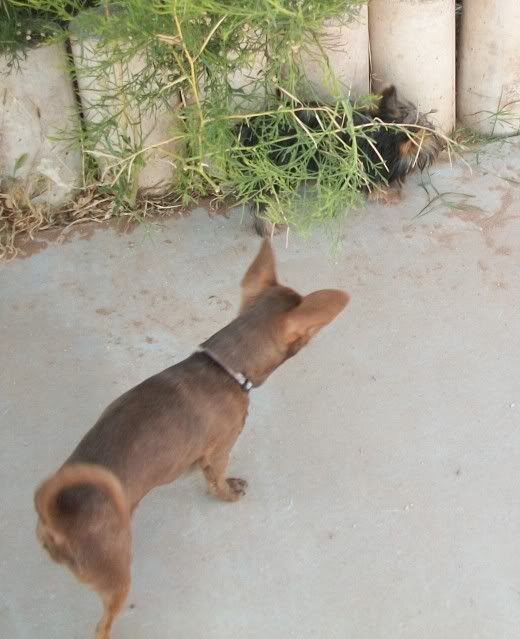 Tank, Ty and AJ - look at Ty, he wags his tail so hard his whole hiney is blurry!!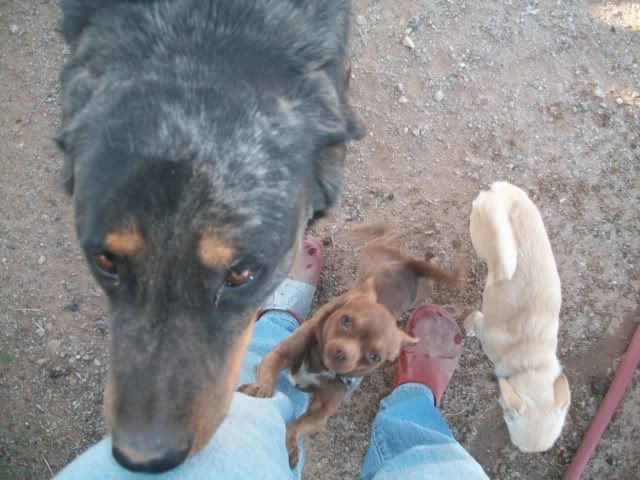 Radar and Esmerelda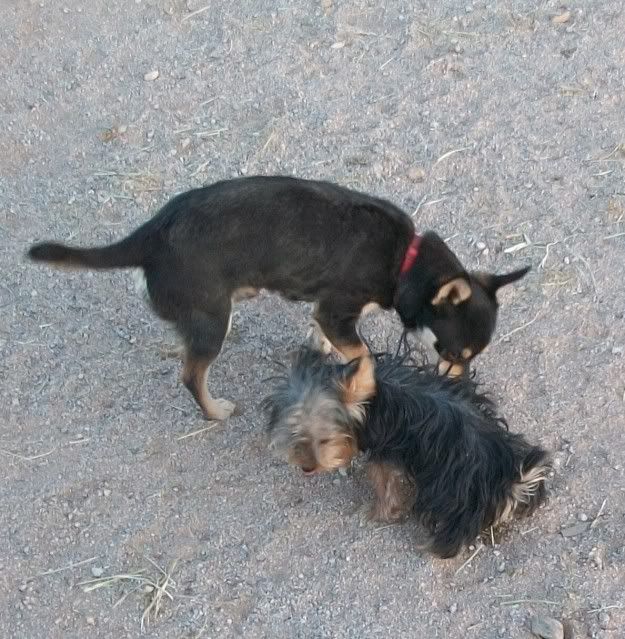 Sherman and chihuahuas in the grassy patch...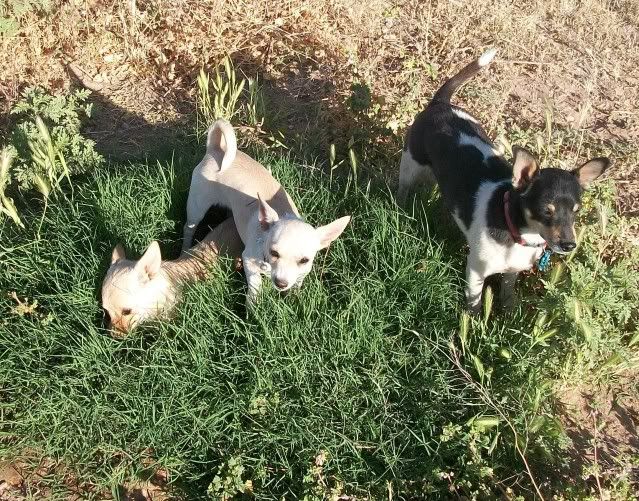 I was trying to get a shot of Esmerelda's cute little face with her button eyes, but since she is incapable of holding still for more than half a second at a time, the little wiggleworm... and really I can't blame it all on her anyway, because one or more of the others is always trying to get in the middle of things as you can see!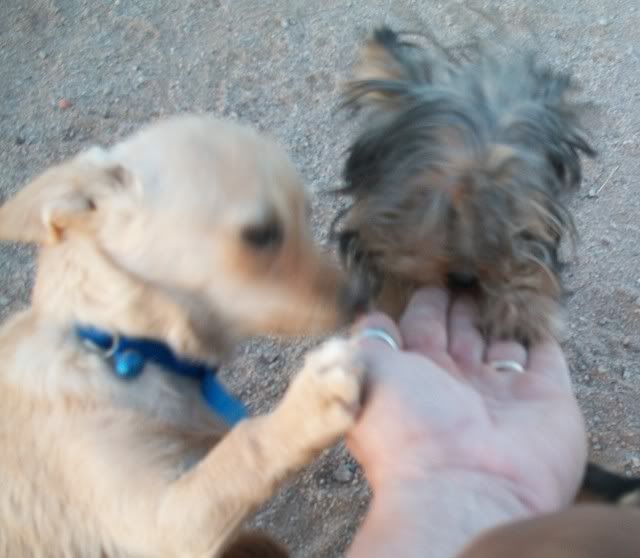 Tank and Rocket - our big boy is SO patient with the little pests!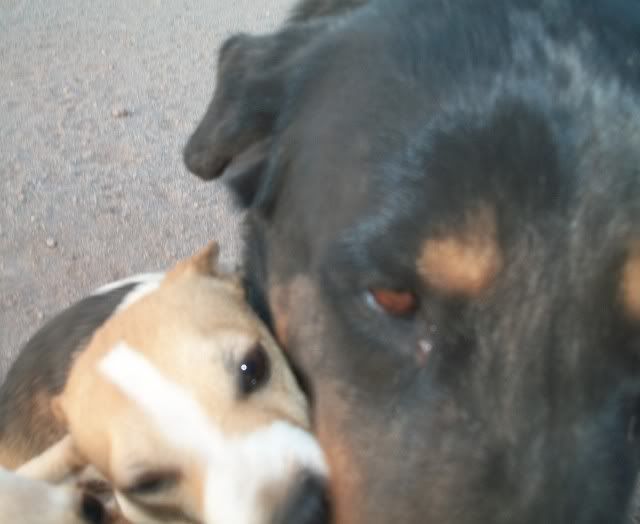 Angel is so proud of the stick she found, but Jacob soon stole it!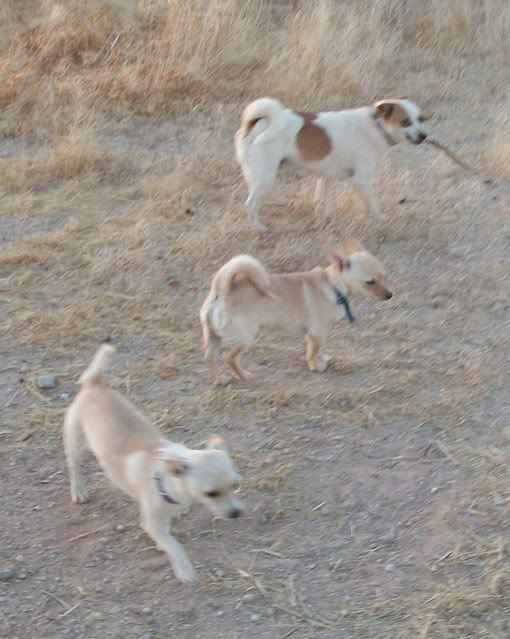 Angel got her stick back but then ROCKET decided to steal it!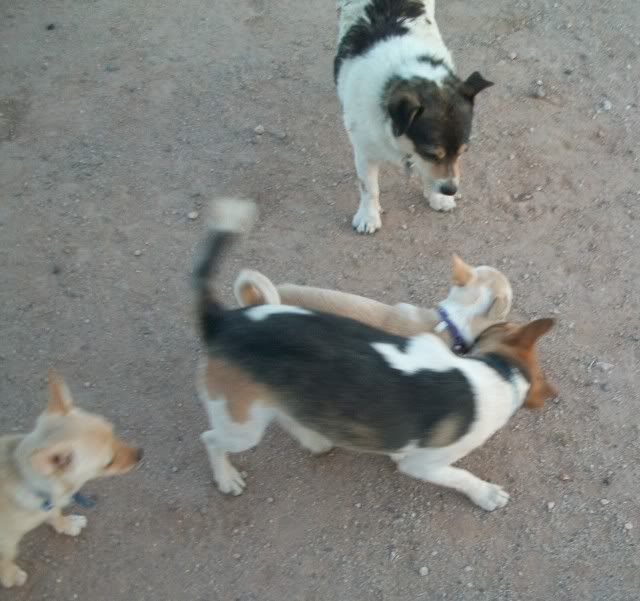 "Not me mom, honest!!!"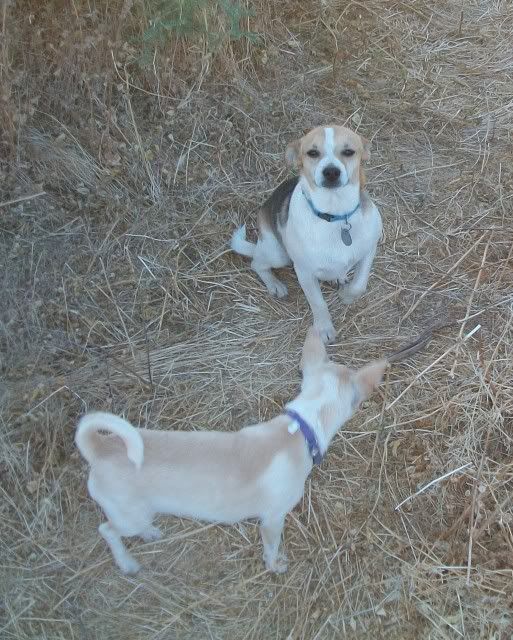 Tank sneaking away while he has the chance...
Standing on the back porch calling the tiny ones into the house, I find I am missing one... AJ, where are you???