Thought it would be nice to get some pictures and videos for my prospective "parents" while enjoying my therapy session :) (Note you may want to turn your sound down, the wind was HORRID!)
Alvin sends his new mom a kiss
http://www.youtube.com/watch?v=rZEDceA-UdU
More Alvin, along with Sarah Beth and Benjamin, as well as Betty Jean, Mary Ellen and Milly Jo
http://www.youtube.com/watch?v=cZPydzwuxgA
And one concentrating on Benjamin
http://www.youtube.com/watch?v=yd4gxEn5W0c
And I got a few still pictures as well:
Benjamin scratching an itch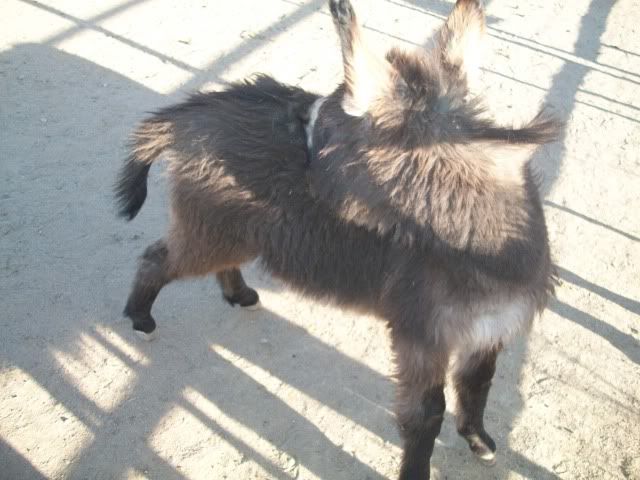 Sarah Beth - see Benjamin hugging her?
Alvin and his mom, Betty Jean (on the left), checking out Riley the Yorkshire Terrier, who thought he needed to protect mom from the donks!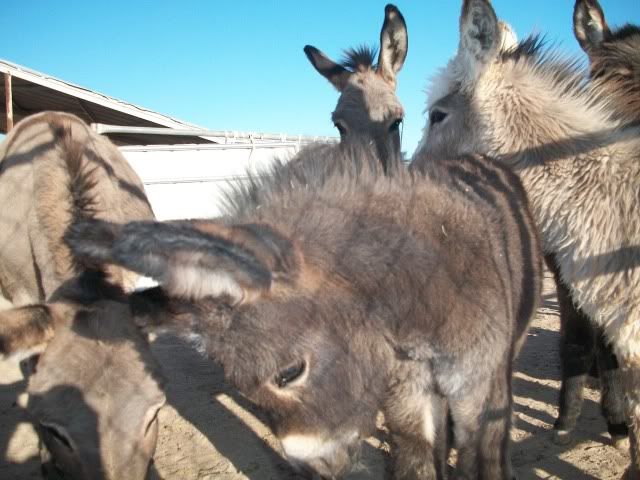 They were really keeping an eye on that FIERCE dog (he weighs less than 4 pounds!!!)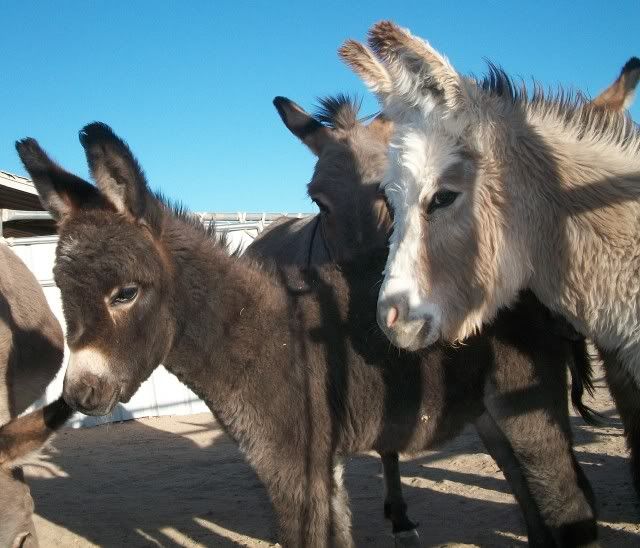 It's hard to get good pictures when they follow so closely!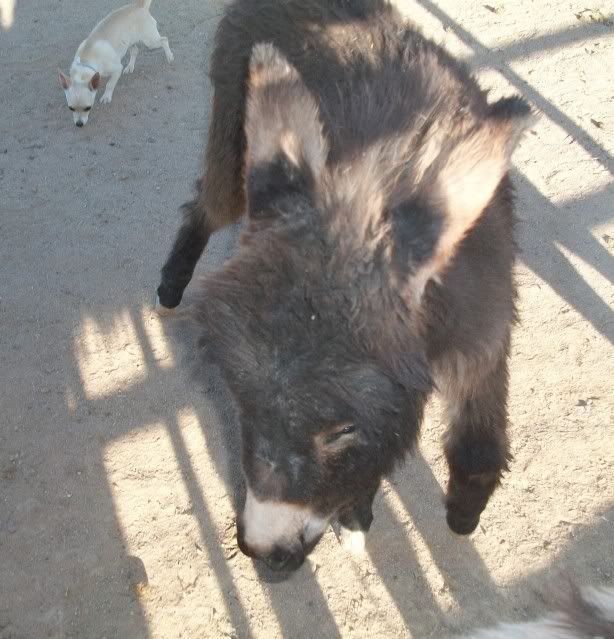 I enjoyed my evening, and STILL had time to trim two donks AND feed everyone before dark!
A goodbye kiss from Alvin