What a fabulous day! Even if we did almost blow away - ye gads the gale force winds!!!
Five of us rode out from my house and met up with 4 more, then headed north and east to the Shell Station (and SUBWAY!) for lunch. On the way back we looped south and then west for different scenery.
And my new mare just impressed me more and more. TONS of new stuff to see, and the wind was awful, but nothing bothered her - NOTHING!!!!!
Just a few pictures...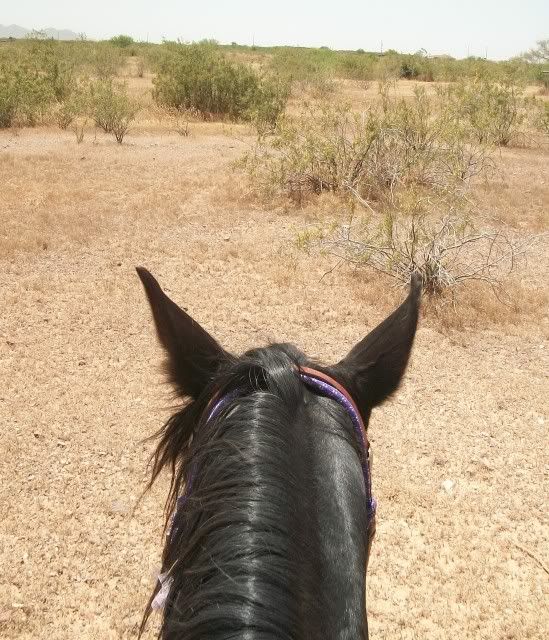 This wash is a blast, VERY GOOD for long-trotting or gaiting to work on muscle!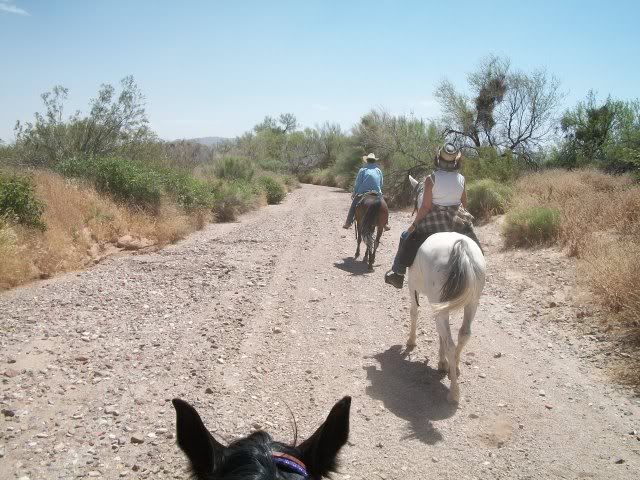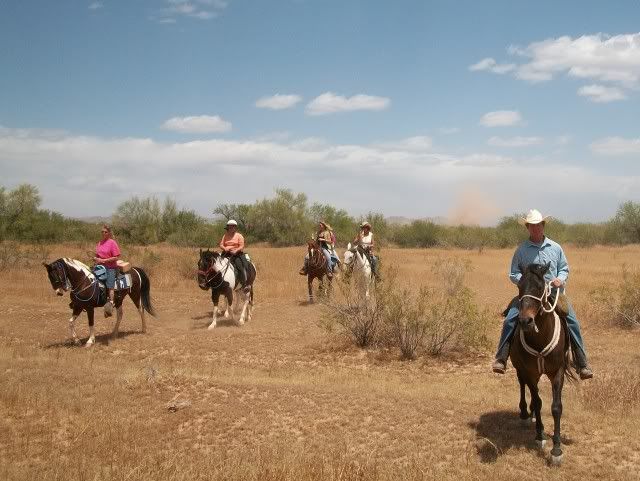 My friend Pat came to ride Katie and it was pure pleasure seeing this mare from a different angle... I am so used to being on top! She is just gorgeous... Makes me think that someday I will have to let someone else ride Jasmine so I can watch that too. In fact when Hilary rode her for the first time, I didn't want her to stop, I enjoyed it so much - even though it was going to be MY turn next!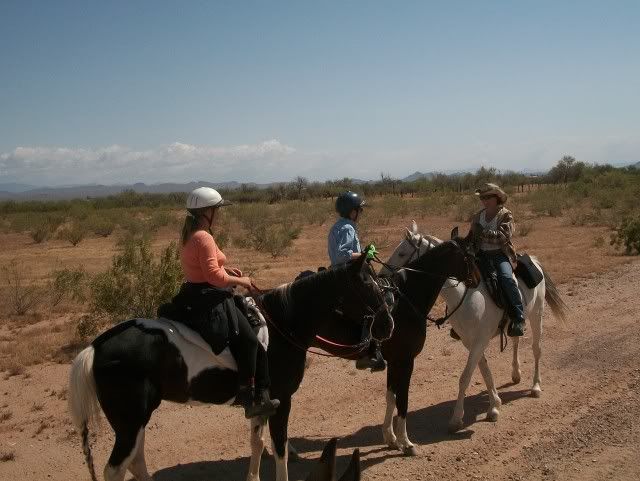 This was a first ride for Laurie and her new horse Cheyenne too!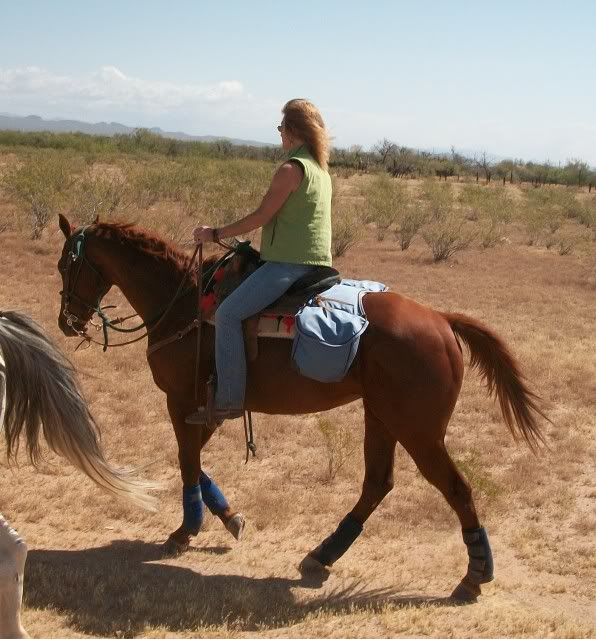 And Laurie got a few shots of me!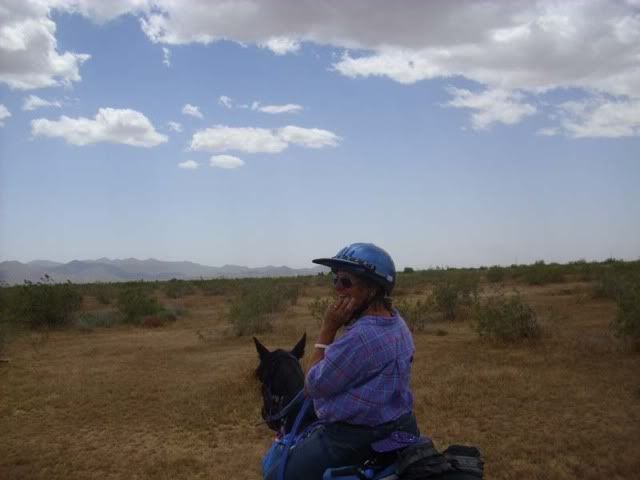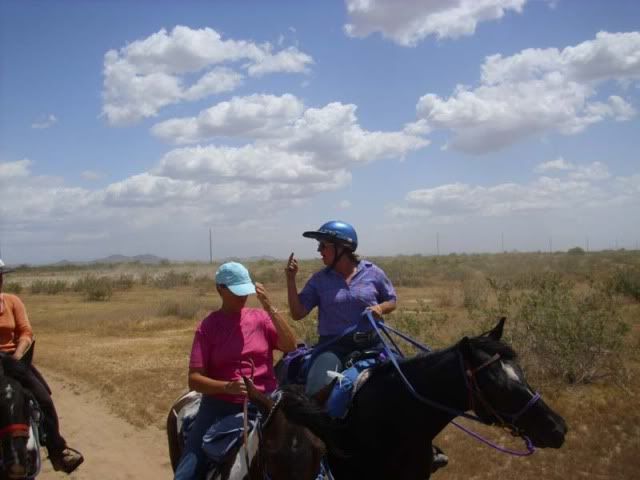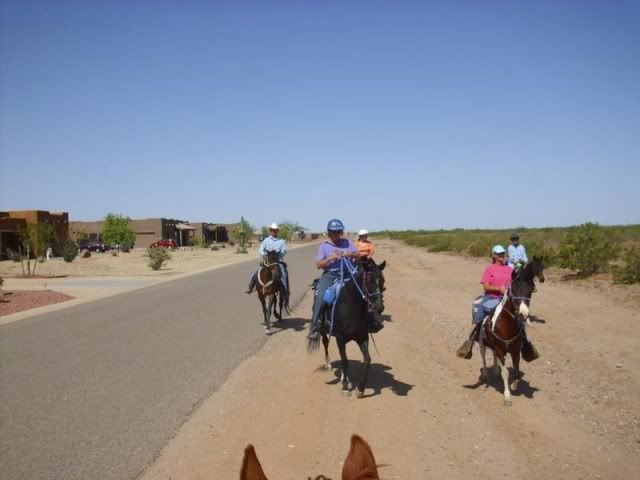 After the ride we had our donkey fix :)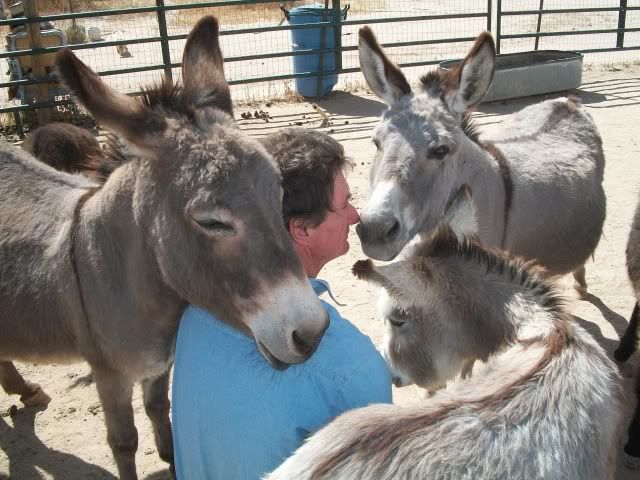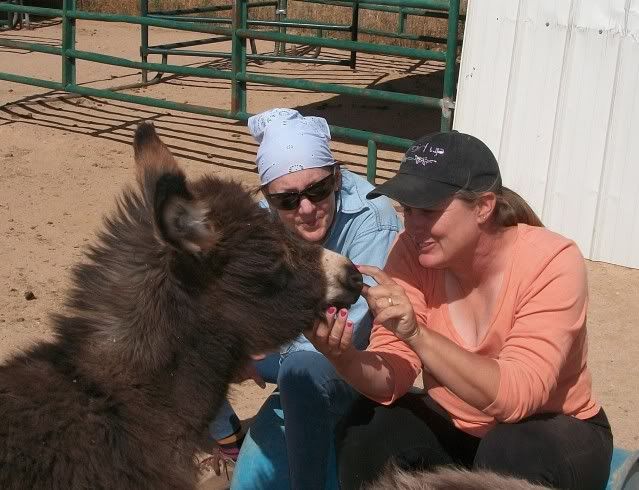 Oh come one, go ahead, just say it...
AAAAAAAAAAAAAWWWWWWWWWWWWWWWWWWWWWWWWWWWWWWW!!!!!