Remember Thursday and Mary's rattler? Today we went to Mikey's... she had one too and said she would do them both if I wanted her to... she started with hers.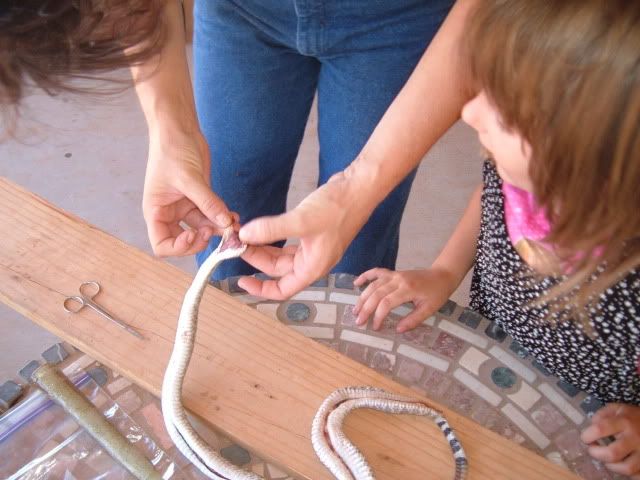 Mercy, who just turned 5 yesterday, is fascinated and wants to help. Mom promises that the next snake, Mercy will get to do all by herself... but these two are ours!
Note Thelma hovering... she was just one of several waiting for us to drop something that smelled... ummmm... I guess good to a dog!!! But oh boy not to us!!!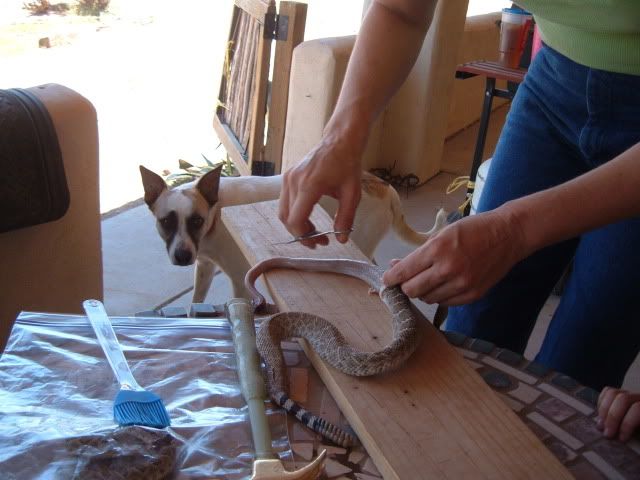 Here are all the materials you need... hammer and nails, alcohol and glycerine, basting brush and sharp scissors...
Tacking it down...
Then it was MY TURN. Yup I got brave and decided to try my own. First you carefully slit the skin all the way up the middle of the belly to the rattle.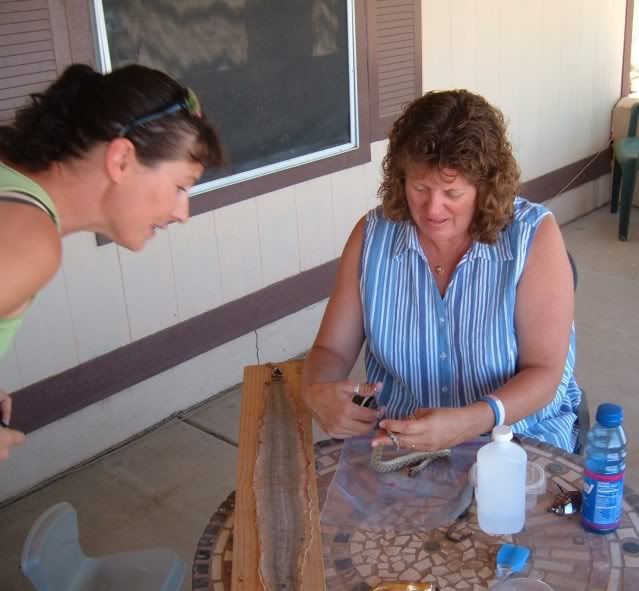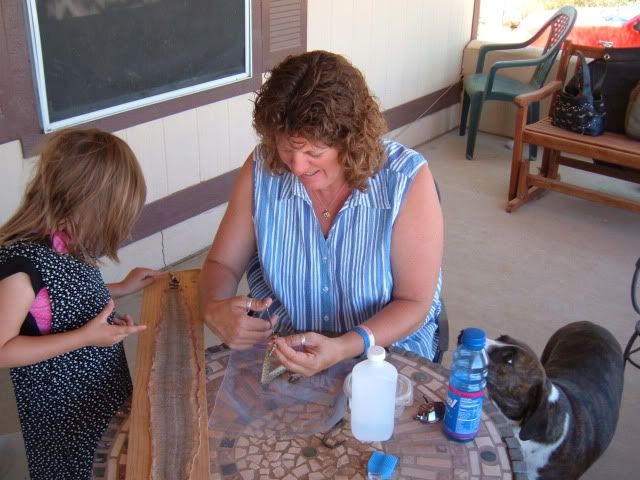 Then you very carefully peel the skin off: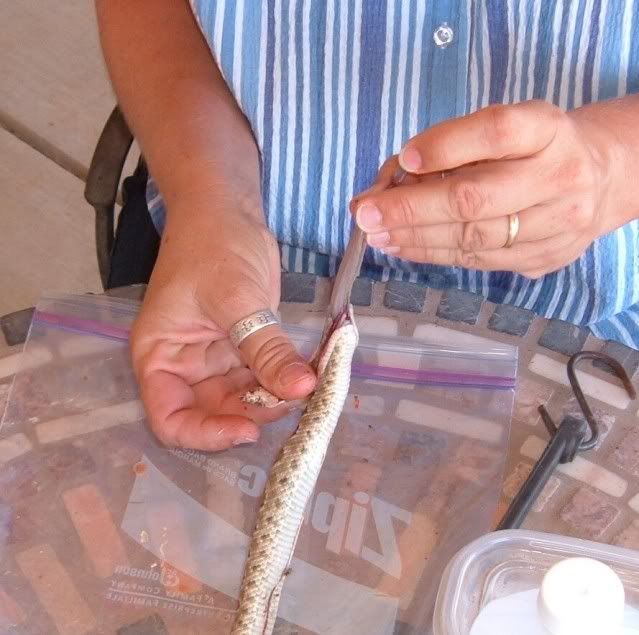 Can I just say EEEEWWWWWWWWW here?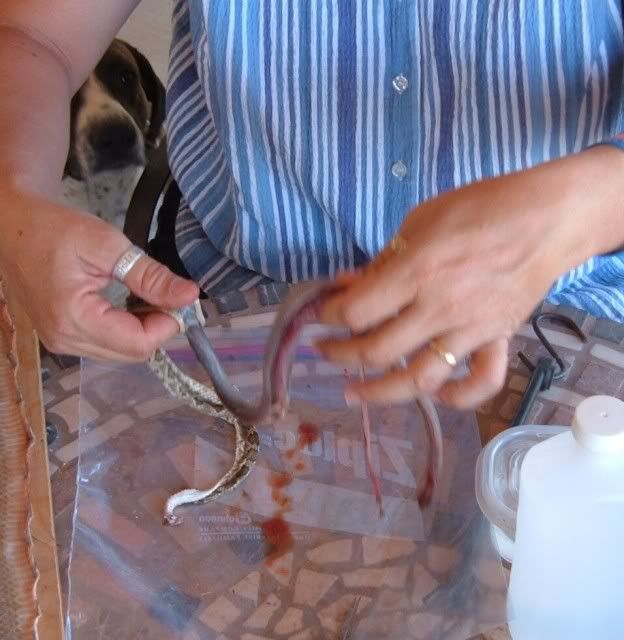 Then you tack it to the board, starting with the rattle and working toward the head - um, neck - the head is chopped off!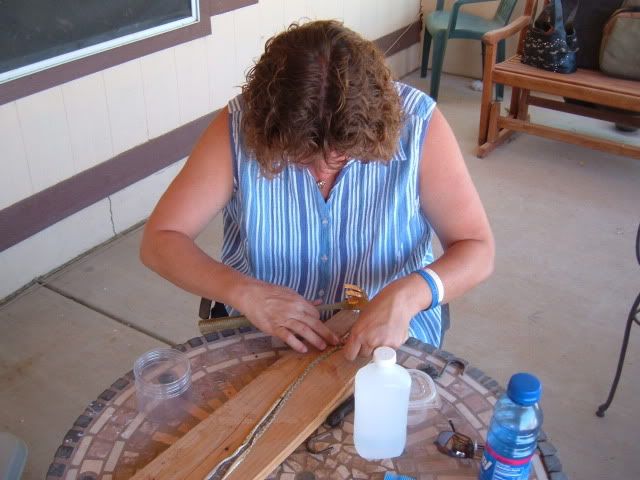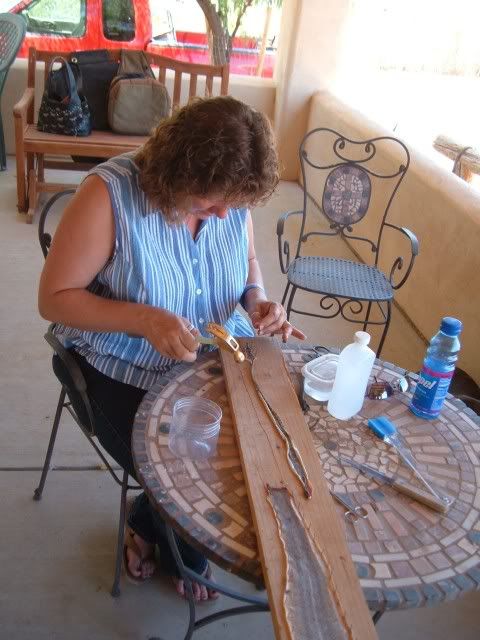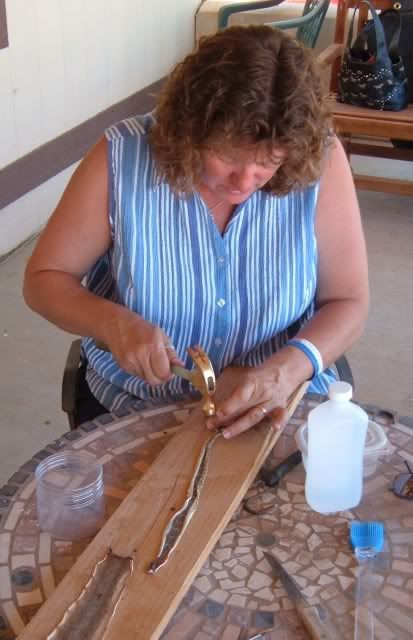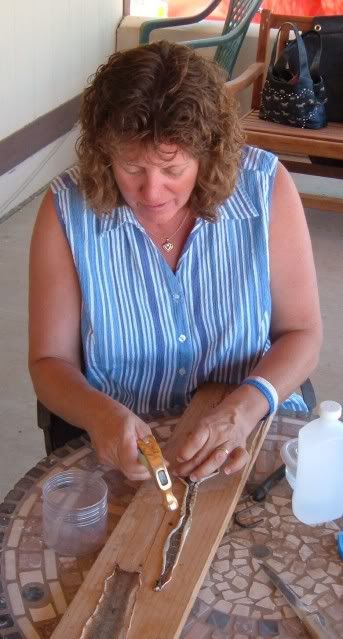 Wow lots and lots of little nails required...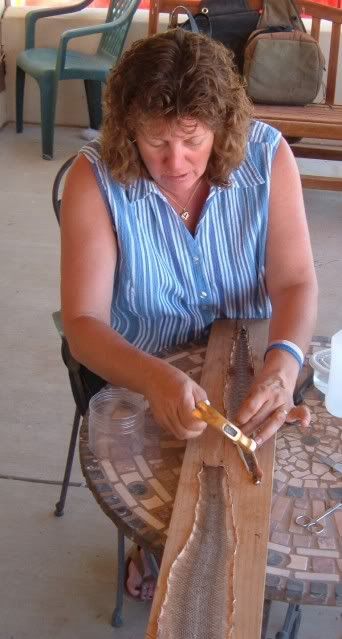 Then you "baste" it good with rubbing alcohol and let it dry.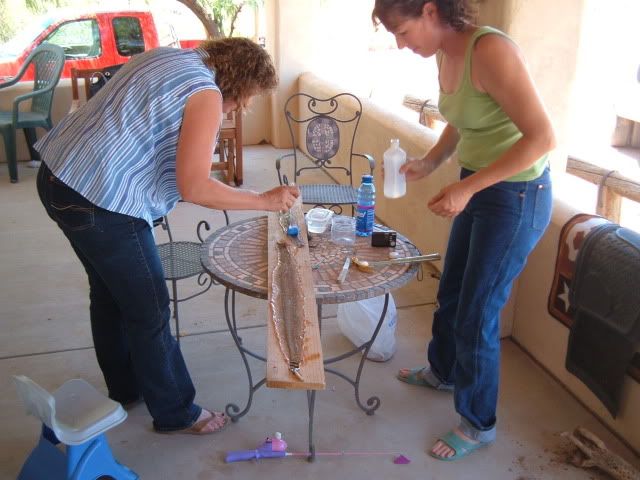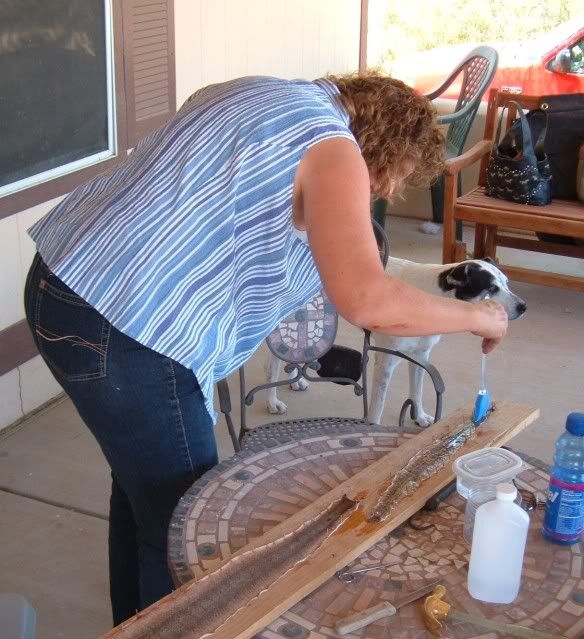 And woo hoo we did it!
Mikey will do the glycerine on both over the next few days, then they should be done.
On the way out I stopped to say hi to Sugarfoot. As you can see she was as FAR from me as she could get... just watching!!