This morning before the looooong drive home, 6 of us went bushwacking in the opposite direction of yesterday's ride. We had a fabulous time finding our own trail...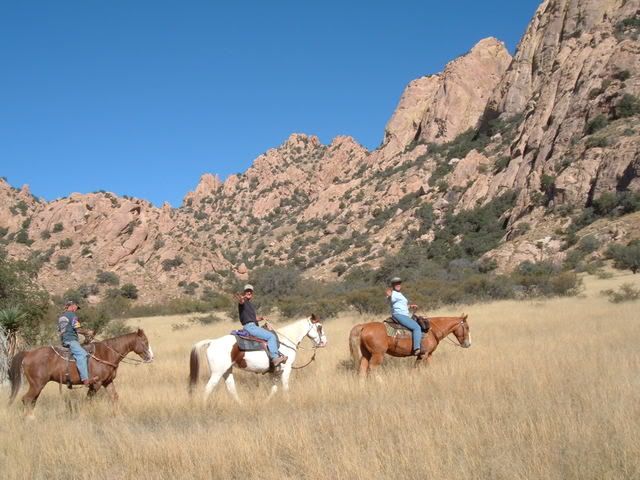 and ran across some "wild" horses who came to say hello.
We were all fighting over the buckskin lol
If I lost out on the buckskin I was ready to take the dapple palomino instead... but through a cell phone call to our ride host we found out these were NOT strays, just turned out ranch horses, darn it!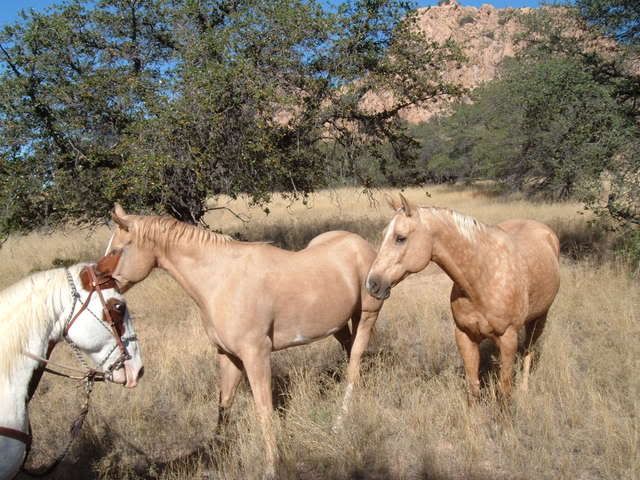 Look - someone's going home!
A stop for a photo op
What a gorgeous ravine... can't you just hear the water gurgling over the rocks when it rains?
Three Sisters Ranch, the home of the horses we saw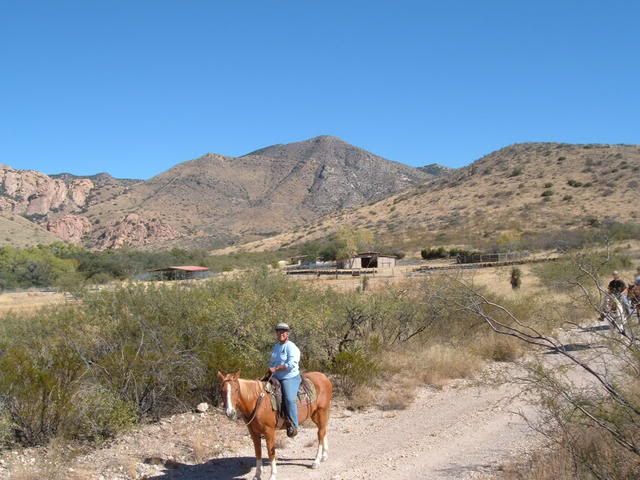 Headed back to camp