The City of Glendale had it's Fire Prevention Day parade and we were invited to participate... hence the red shirts! Huge thanks to Pratt's Feed for letting us park and get ready in their lot!
I brought 11 minis and a bunch of friends to help walk them. This is Leisa with Foxy and Betty Lou, and Fawn with Susie Q.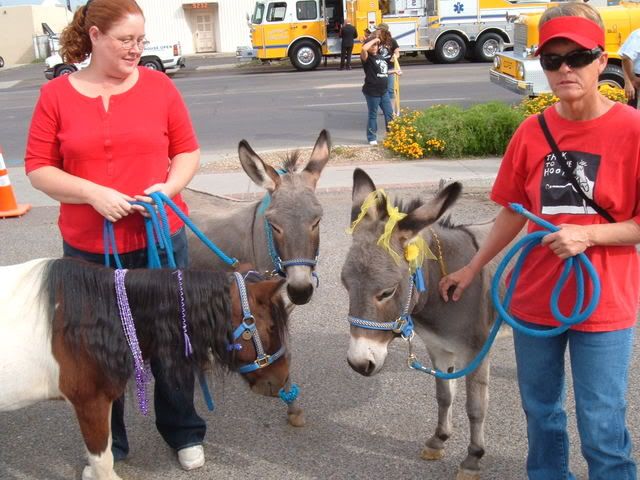 My daughter Lindsey with her stallion Austin
Trooper, while not exactly a mini, was still a big hit!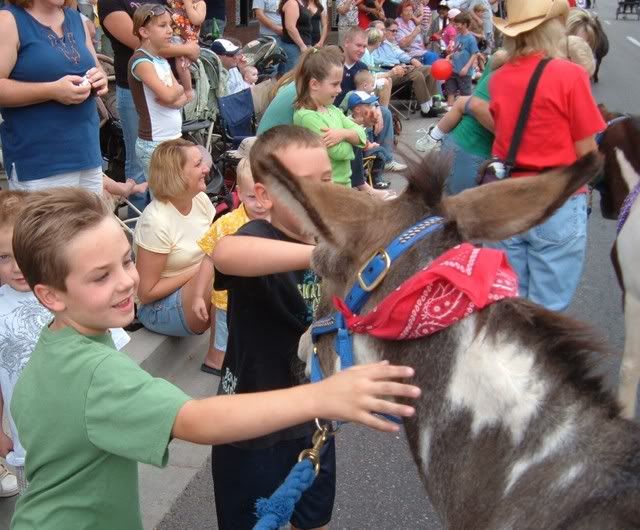 Theresa with Foxy, and Holly following behind...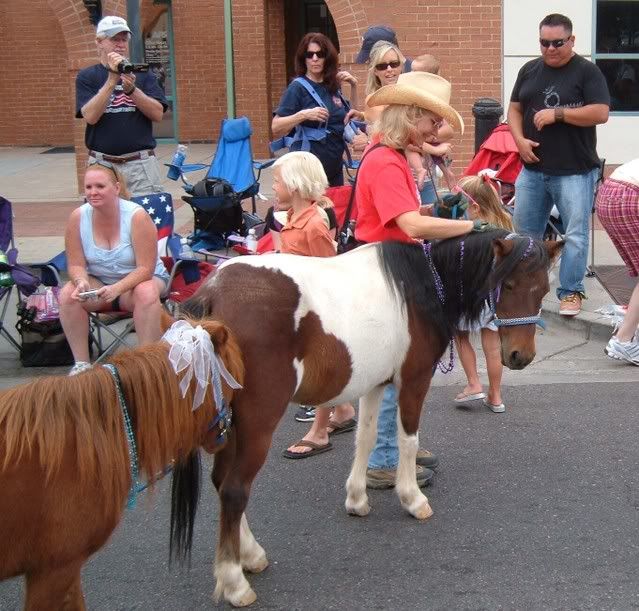 After the parade we were mobbed by girl scouts, boy scouts, and non-scouts! Bev has our white mini mule EVe, Pam has Holly, and that's Mary Ellen on the right.
Walking back down the side street toward the trailer, the minis found a patch of grass. I was thinking maybe we could send a bill to the City for lawn maintenance?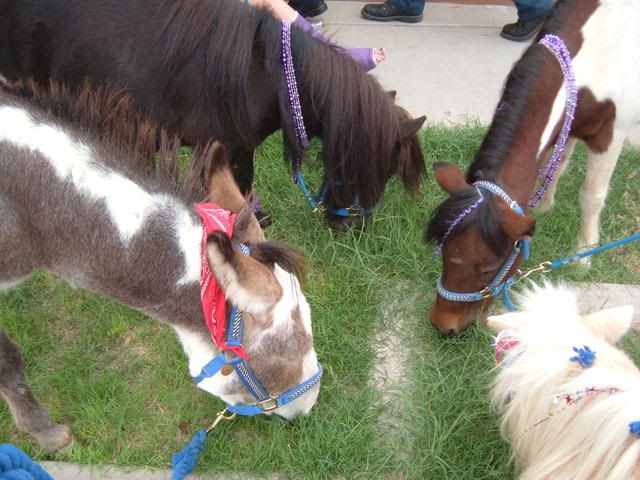 My friend Kandace with the broken leg did the whole parade with Ozzie walking with her wheelchair, pushed by daughter Chase. Luckily they didn't hit any of these bumps during the parade! Chase almost tipped her mom onto the pavement on her nose... we were all laughing so hard we couldn't see straight! Except for Ozzie who was such a good boy...