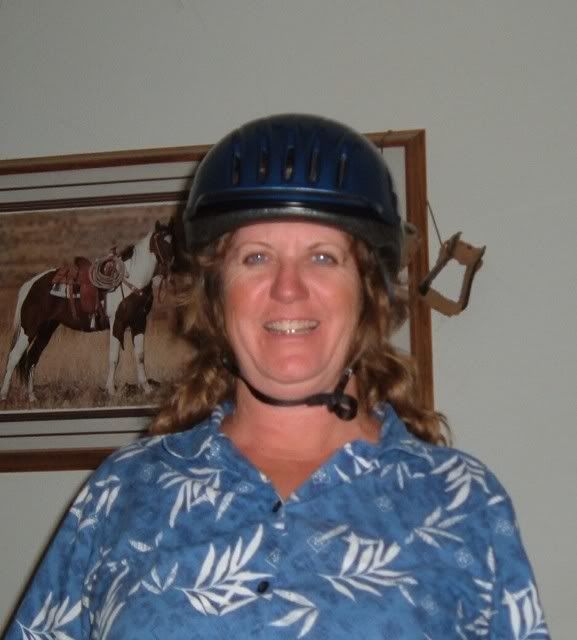 Yup that's me. Wearing a helmet.
You see, 3 of my friends have gone off their horses in the last 6 weeks. All 3 of them damaged their helmets pretty seriously.
To the point where they might not even be here today if they hadn't had their helmets on...
I've been planning to get one for a while but what happened to Kandace, Melanie and Vicki just really clinched it for me. Last weekend I borrowed one for the ride after trying on several to see what worked best. This week - I bought one.
Lots of folks on our riding website (www.azbcr.com) are wearing them now. We talk a lot about how dorky they look. Some gals try to convince themselves they aren't dorky. I say, wrong! There's no getting around it. BUT - not as dorky as drooling in a corner because you DIDN'T have one on... right? And I have a husband and kids and a bunch of critters that are depending on me to be around!
And look! I found one that was "ranch blue"!!!!!
Just wait till I get the accessory like my friend Melanie got...