Yup the new owner decided she liked Zachary for a name... the little guy was sold the day after he was born!
After work today I opened the gate so that XZachary and his mama could stretch their legs a little while I was there to supervise... but instead, everyone else came in! They all want to check out the new arrival...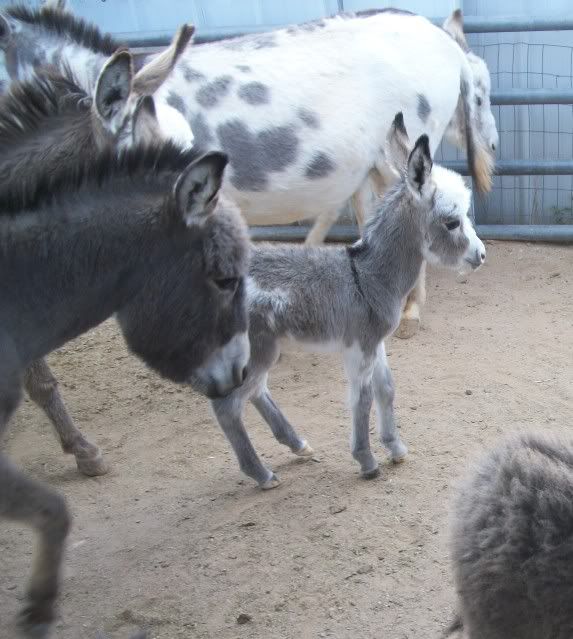 Where did he go???
Once out of the pen, mama kept close tabs on him...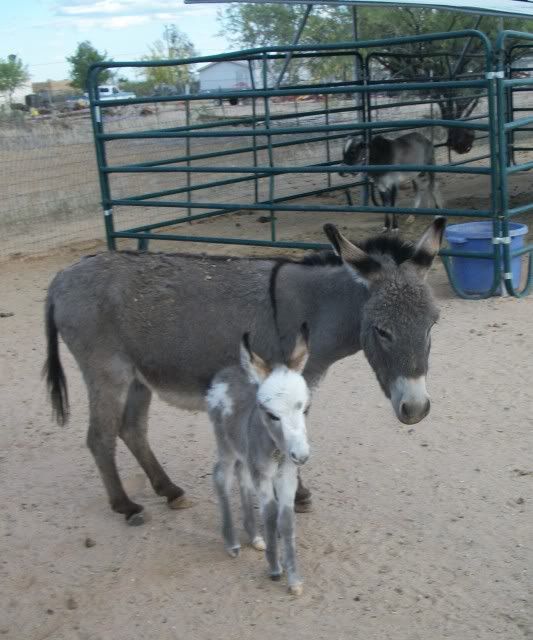 And she did her best to keep him away from the other donkeys.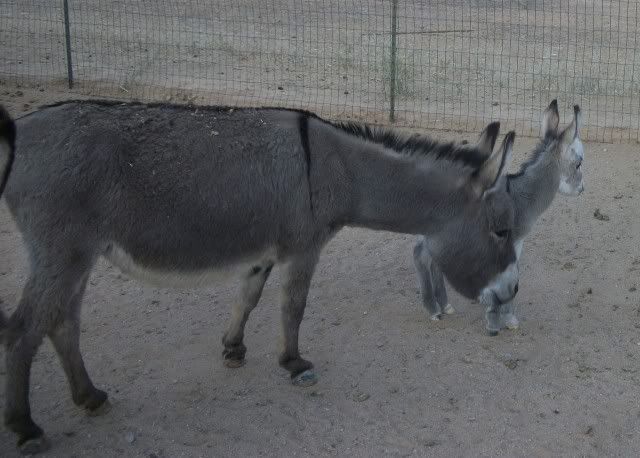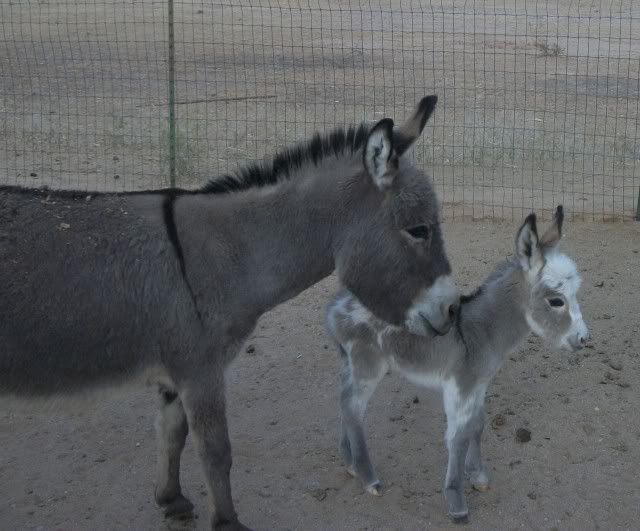 I just love this picture, these are 3 of his older half-sisters (all have the same sire), and they actually lined up by age!!! Sarah Beth in the back was born 11/02/09, then Emily Ann born 10/02/10, and Jessica DeAnn born 01/30/11... guess what they are looking at?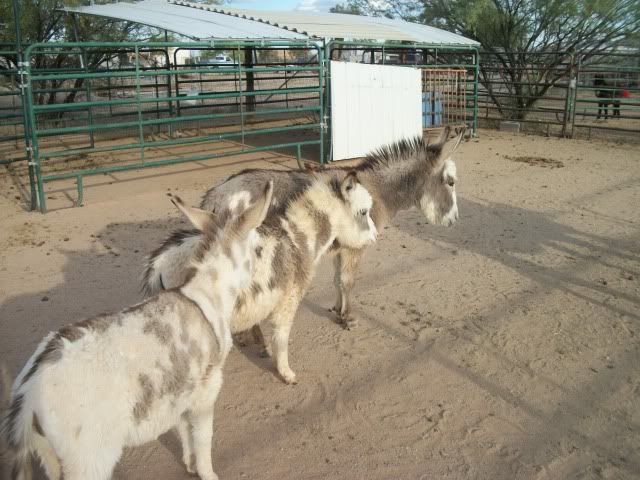 Yup they wanted to see their baby brother, but his mama is having none of it!
Just a little bit closer...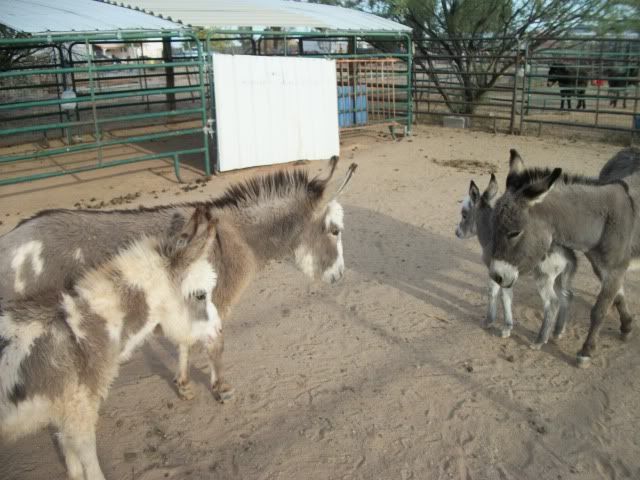 And then she made sure he walked right on by!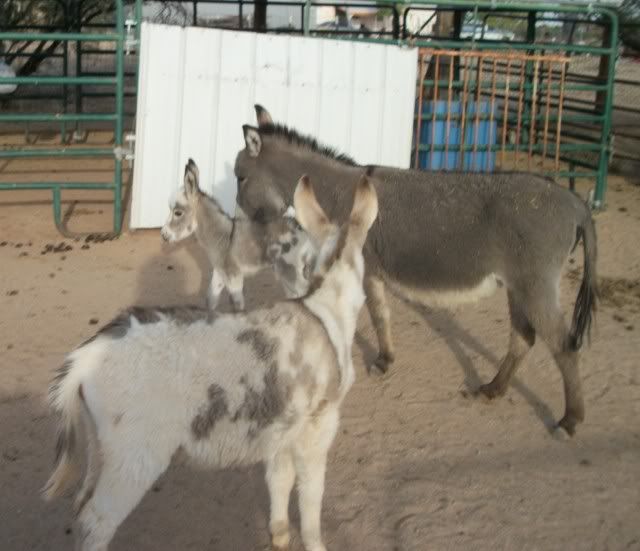 It's ok girls, just be patient and before too long mama will be HAPPY to have you babysit for her ;)