Andria joined me and some of my friends for a mini visit today, a first for her... we took Foxy, Ozzie, Susie Q and her boy Victor, and bottle baby Emily Ann...
Foxy is an old pro: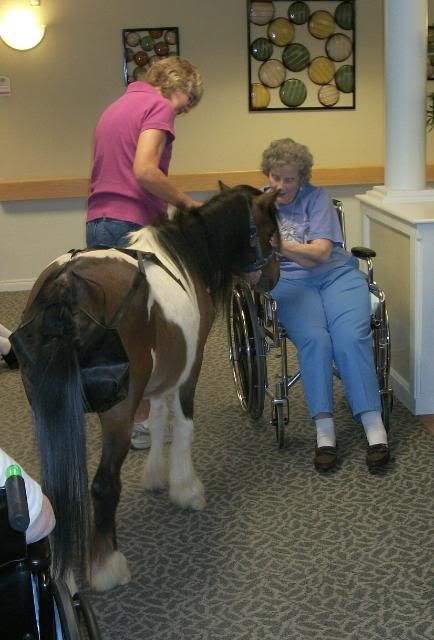 Emily Ann is going to make an AWESOME therapy donkey!!! She has no fear of anything!
Susie Q kept a close eye on her baby boy, and he was glad for that, it was all new to him, his first time indoors!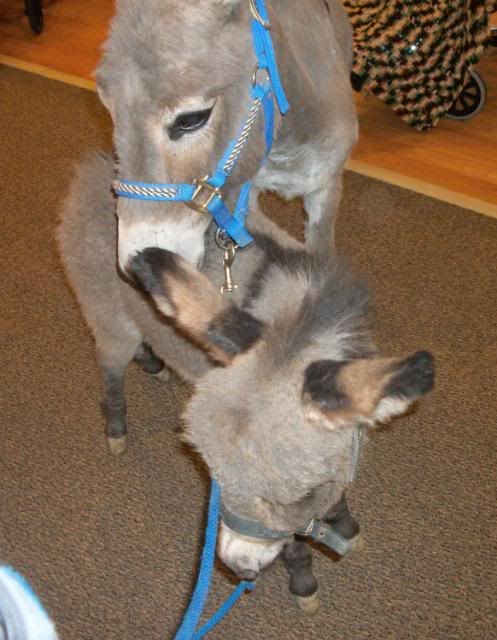 This facility includes several trips in the elevator...
Victor wasn't too sure about this... so Andria assisted! (We came across a scale later and weighed him, 52.7!!)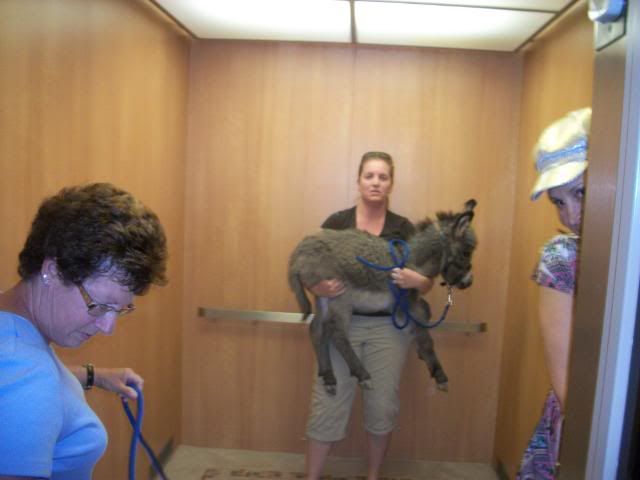 He was much better about LEAVING!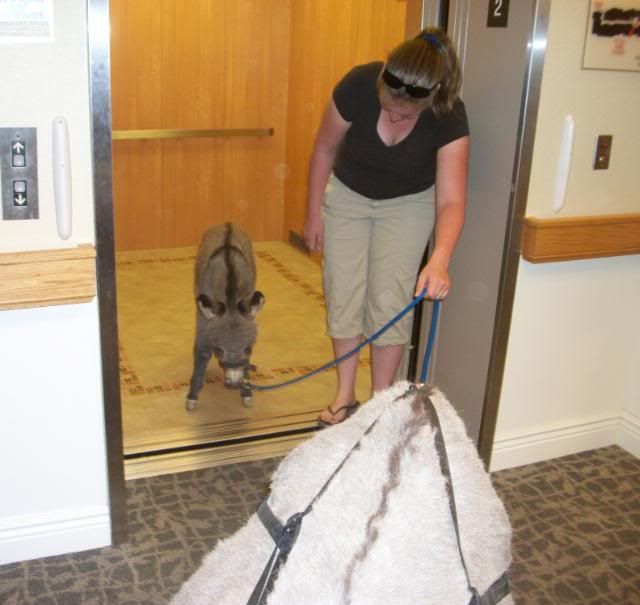 And he got used to things as the visit went on.
Emily Ann decides to put on the brakes!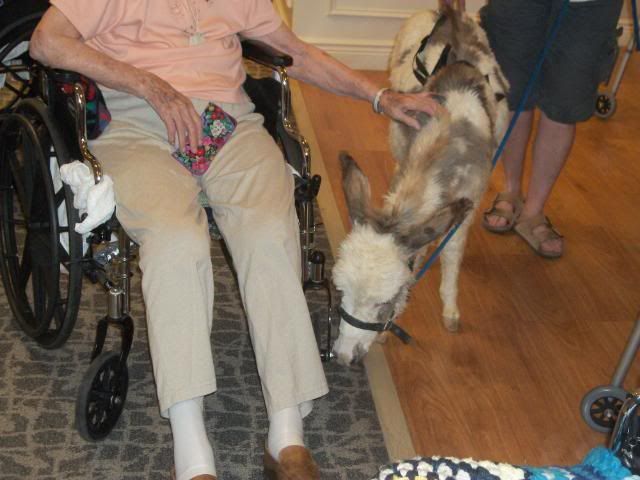 This gentleman was trying to convince Foxy to wear his hat for a picture, she wasn't too sure...
So he showed her how it works!
Later Foxy got a
lullaby
Susie Q being petted... I just love pictures of the old hands on the minis!
This gentleman was so excited, he didn't want to let go!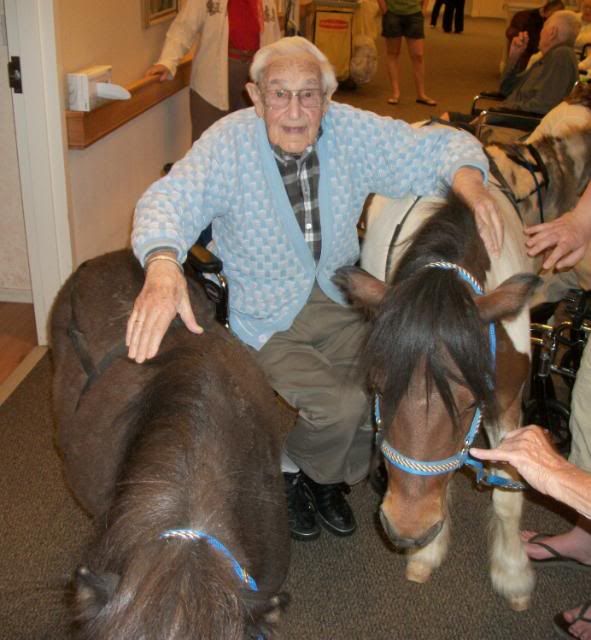 But he had to share his ponies...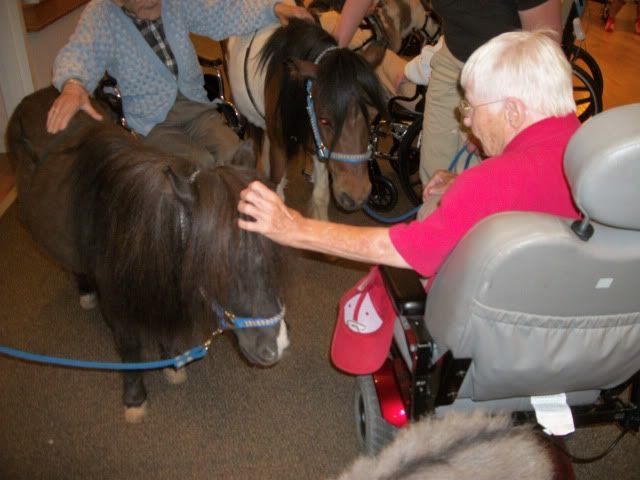 And check this out...
WHAT IS IN THE ELEVATOR
?