We've had my "new" truck for over four months and I think it's been home about two weeks out of that time... but IT'S DONE!!! Well, OK, there is more stuff Randy and Brandon want to do, like put a wind scoop on the cab, and my custom paint job, and finish the inside of the sleeper, but I told Randy he would have to wait, it's my turn to play with the truck for a while!
The bumper pull hitch is in and the back all done, including a step so I can climb up if I need to...
The box around the goodneck hitch is all finished with diamond-plate...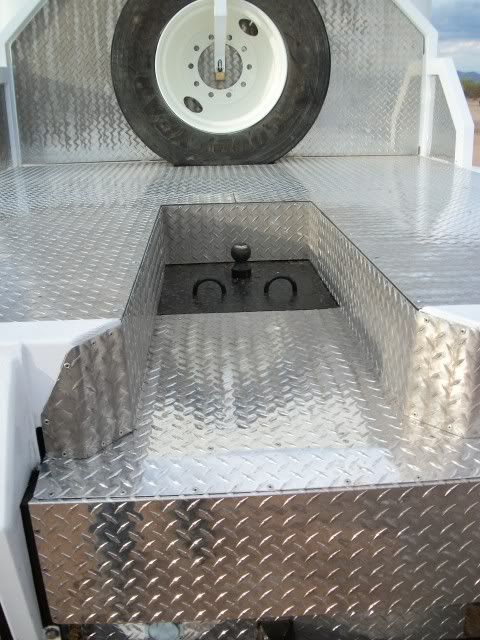 The spare tire is mounted...